As COVID-19 Rages, Women Around the World Lead Community Responses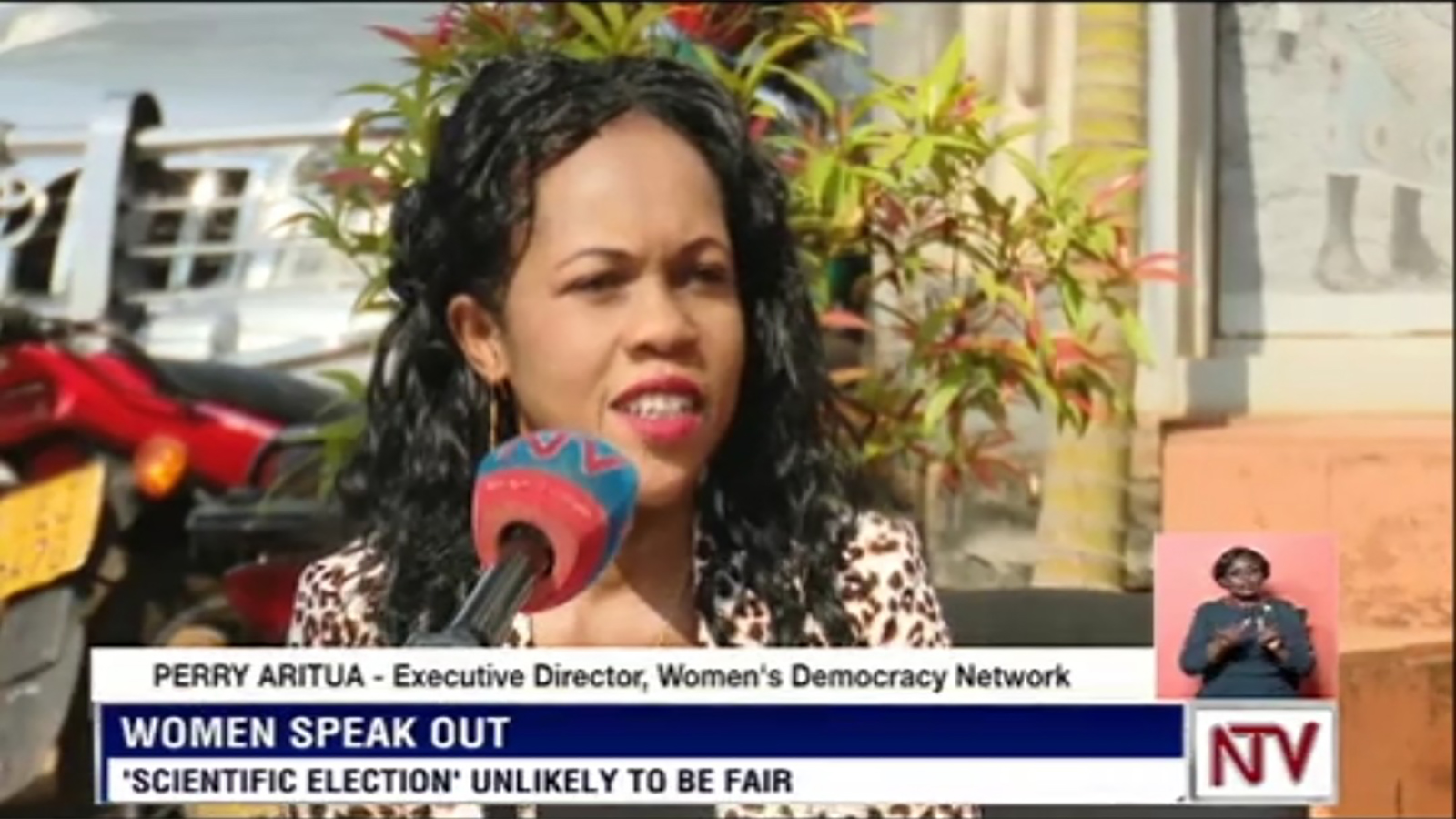 A growing body of evidence suggests that the adverse social and economic impacts of the COVID-19 pandemic are disproportionately affecting women. As the crisis unfolds, members of the International Republican Institute's (IRI) Women's Democracy Network (WDN) are determined to help other women overcome these obstacles – initiatives range from providing face masks to advocating for more responsive policymaking.
With the COVID-19 pandemic continuing to wreak havoc around the world, calls to domestic violence hotlines are surging. Women are bearing the brunt of job losses and are under increased pressure to put their careers on hold in order to care for their children as schools remain shut down. Frontline workers such as nurses, caregivers and grocery store workers are mostly female, and face a greater risk of exposure to the virus.
The Women's Democracy Network is committed to ensuring that women are able to advocate for themselves and secure the results they need from representative bodies in the midst of this crisis. Despite the challenging new environment, WDN is continuing to empower our members from more than 110 countries to participate in the political process – equipping them with the skills to assume greater leadership roles in government, political parties and civil society at a time when civic participation and representation is more important than ever.
WDN members have mobilized to mitigate the effects of coronavirus in their communities. They are not only working to address the immediate crisis but are also creating solutions that ameliorate the economic and social fallout of COVID-19 especially as it concerns women across the globe.
Silvia Rita Souza, head of WDN Brazil and the former National Secretary for Combatting Violence Against Women in Brazil, is mobilizing her network to fill the gaps in the government's response to the coronavirus. Building off a WDN-funded project, Souza is working with FEHSOLNA, an organization that teaches victims of gender-based violence how to develop economic autonomy by making and selling fashion items from recycled denim, to create face masks in response to the rising need for personal protective equipment in Brazil.
Members of WDN's Country Chapter in Argentina are collaborating to develop strategies for promoting women's leadership during the pandemic. The document they have put together encourages the use of WDN's Gender-Responsive Policymaking Toolkit to advocate for gender considerations in COVID-19 policies.
In response to the Ugandan Electoral Commission's requirement that all 2021 electoral activities must be restricted to the media space to avoid transmission of COVID-19, WDN's Uganda Country Chapter submitted a memorandum to the Uganda Electoral Commission documenting the problems this would cause for women voters. Recommendations include working with the Ministry of Health to host socially distant campaign events and monitoring the radio airtime rates to ensure all candidates can access the radio.
These examples highlight the range of actions necessary to address the myriad effects of COVID-19, from personal protection and action to policy. WDN's tiered approach to engagement mirrors this approach, preparing women with the requisite skills to engage in public life, then providing them with the tools they need to seek leadership positions and ultimately equipping women leaders with the technical skills to excel in their leadership roles. WDN will continue to support its members to respond to the needs of their communities and to ensure that women are not lost in this crisis, but instead play active roles as part of the global response to the pandemic.
Top