As the First Female CSO Leader in Parliament, Aroma Dutta is a Voice for Women and Minorities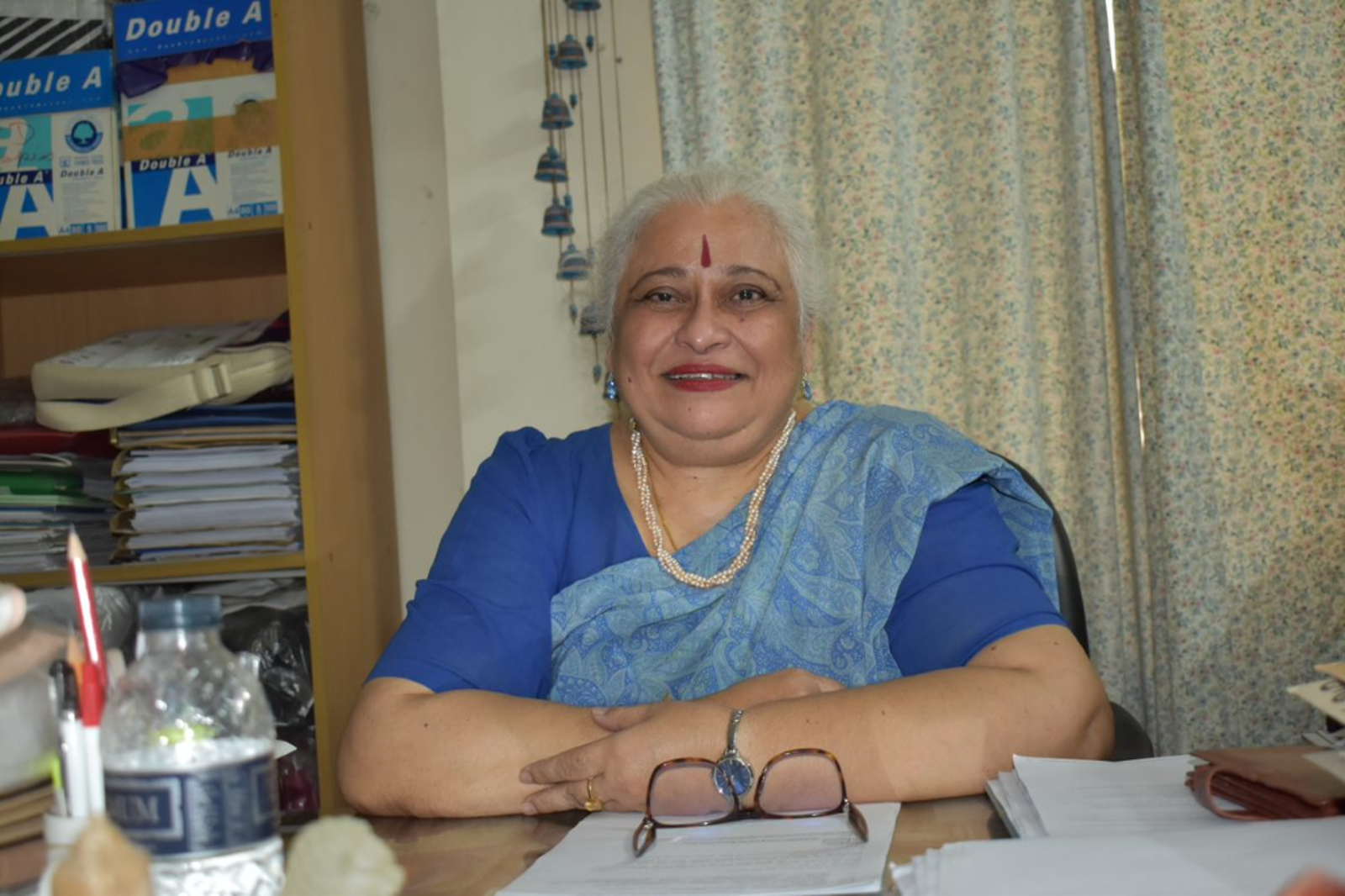 Women in Bangladesh are underrepresented in political and civic life. When half the population is prevented from fully participating in political life, democracy suffers. Aroma Dutta, the first woman from civil society to serve in Bangladesh's parliament in the country's history, is addressing this gap through her political and civic activism, and is working with the International Republican Institute (IRI) to promote rights and inclusion among marginalized communities. "Every woman is a born fighter and challenge-taker," Dutta told us. "They have an innate sparkle; they just need a little strike to light the fire."
Dutta, 69, was selected by the governing Awami League in 2018 to fill one of the 50 parliamentary seats reserved for women. Before entering politics, Dutta founded the Private Rural Initiative Program (Prip Trust) in 1988, which focuses on the empowerment of women and minority groups to participate in the political process and hold elected officials accountable. In 2016, Dutta was one of two women to receive the prestigious Begum Rokeya medal from the Bangladesh Government, awarded every year to outstanding women's rights activists.
In addition to her parliamentary work, Dutta is partnering with IRI to build a coalition of ethnic group activists pushing for governmental action on key community issues. The project includes extensive research in ethnic communities followed by a public advocacy campaign and national-level conference for decision-makers on ethnic issues.
This project focuses specifically on plainland ethnic communities, which are concentrated in the northern areas of Bangladesh. These groups have been historically underrepresented in politics and civil society. IRI and Prip Trust are training civic activists and capacitating grassroots NGOs to ensure these communities can advocate for change beyond the timeline of the project.
With women like Dutta in the political sphere, Bangladesh is making impressive progress on gender equality, as exemplified by the growing number of women joining the workforce. Additionally, the World Economic Forum's 2020 Global Gender Gap Report showed that Bangladesh's gender gap in areas such as health, education and politics narrowed in 2019 and is substantially smaller than its South Asian neighbors. Despite these encouraging signs, women still comprise a disproportionately small amount of the labor market; women workers face discrimination and sexual harassment; and gender-based violence and old-fashioned gender roles persist.
These problems are even greater in rural areas and in ethnic communities, where traditional cultural norms and low levels of education are more pervasive. Dutta has been a tireless advocate for greater rights and protections in these communities. Prip Trust has trained local elected women leaders to better understand key issues, such as climate change and gender equity. In 2012, Dutta campaigned to make marriage registration laws stricter in Hindu communities, which would help secure more rights for Hindu women. Following attacks on religious minorities, Dutta has pushed for harsher punishment against perpetrators.
Dutta has a clear vision for what is needed for women and other marginalized groups. "To see more women in decision-making roles, we must ensure three things for women: access to education, economic independence, and political involvement," she said. To achieve these goals, Dutta is advocating in parliament for legal changes to enhance ethnic representation at the local level and to support entrepreneurialism among ethnic women.
Dutta also believes Bangladeshis need more awareness of the suffering in ethnic communities. "We should make a platform for ethnic groups to voice their problems and make sure they are recognized by the policymakers," she said. "Ethnic communities do not have sufficient access to education, modern technology and information to claim their rights," she concluded. "International agencies along with the government should take the necessary steps to ensure their basic rights."
Over the next year, IRI and Prip Trust will work with ethnic groups to create a policy platform, organize an advocacy campaign and bring ethnic leaders before policymakers to press for change—a small part of an extended effort to secure greater rights and protections for ethnic groups. Undoubtedly, Dutta—one of Bangladesh's foremost female civic activists and MPs—will be leading this fight for years to come.
Top