I had the privilege of being part of IRI's team at the U.S. State Department-sponsored Young Southeast Asian Leaders Initiative (YSEALI) Summit in September 2016, an experience that continues to resonate with me almost a year later. Held in Luang Prabang, Laos at the confluence of the Mekong and Nam Khan rivers, the Summit brought together 176 youth leaders from all 10 member countries of the Association of Southeast Asian Nations (ASEAN) to address global challenges such as sustainable development, universal education and civic participation.
On the second day of the Summit, the youth leaders were joined by former President Barack Obama for a YSEALI Town Hall. He stated:
"While Presidents and Prime Ministers can help lay the foundation, it's going to be young people like you who build the future of this region and the world."
The Summit epitomized President Obama's remarks, demonstrating that young people—like the YSEALI fellows—can change the world for the better. I left the Summit with a renewed sense of hope, knowing Asia's future leaders remain as energized and as passionate as ever to make our world a better place.
Through initiatives like Generation Democracy, Leaders Advancing Democracy (LEAD), Young Leaders for Good Governance (YLGG) and YSEALI, IRI in Asia provides youth with the tools, skills and mentorship to turn their ideas into action. Below are the stories of some of Asia's remarkable youth leaders and why they continue to fight for peace, transparency and inclusivity.
Tarmizi Anwar
Malaysia
Generation Democracy 2017 Asia Regional Conference Participant and Anti-Corruption Activist

Democracy is a process to achieve a better life and happiness for ourselves and for others. It is my dream to see children of different races and religions throughout the world live in peace and without discrimination. Reaching this goal requires a long journey, significant effort and many sacrifices. I have decided to be part of that struggle.
Calvin Woo
Malaysia
National Unity Youth Fellow from 2014-2015 and SASTRA Head of Program for Malaysia
"You're a Chinese" was something that I used to hear a lot growing up. I recognized that my ethnic roots were part of my identity, but if this identity denies me access to certain education or work opportunities, who am I then? I do not want my children, grandchildren and generations to come to encounter this situation, but instead, know that they are a valued member of the community. I want everyone to embrace their differences and coexist peacefully, just a tapestry made from different patterns.
Myo Win Nyunt
Burma
Local Program Officer in IRI's Yangon Office
I started working at IRI as an intern in 2013. I believe IRI's work is vital for Burma's transition to democracy. Political parties and civil society organizations are in urgent need of technical skills to help convey their message to voters. My passion and drive to bring peace to Burma is the main reason I worked at IRI for so many years.
Misheel Bat-Erdene
Mongolia
LEAD Fellow and Project Manager at the Democracy Education Center
I joined the Democracy Education Center in 2014 because Mongolia continues to struggle with social and economic issues. I am motivated by the idea that Mongolia will continue to flourish as a model for democracy and I believe youth leaders need to strive to make Mongolia a more inclusive, just and prosperous nation. Despite its small population, Mongolia has a great story to share and I hope to bring its story of peace and democracy across our borders and beyond.
Rabsel Dorji
Bhutan
LEAD Alliance Member and Consultant at the Asian Development Bank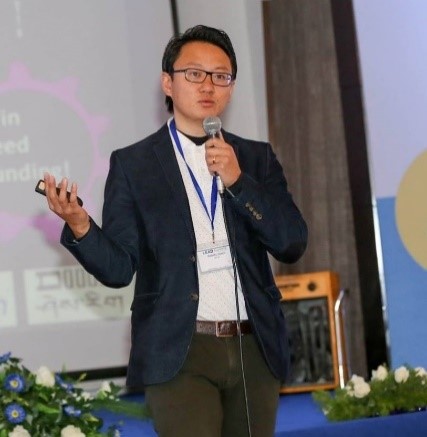 I strongly believe that the realization of Gross National Happiness—the development paradigm of Bhutan—rests largely on the quality of democratic institutions and the active participation of an intelligent citizenry. Democratic reform necessitates cooperation between elected bodies, mass media and the electorate, which motivates me to promote the spread and growth of a democratic culture. Through my work, I hope to do my part to improve the conditions of my small, developing country.
Sunshine C. Abcede-Llaga
Philippines
YLGG Fellow and City Councilor

I am dedicated to elevating the voice of the people on the sidelines like persons with disabilities, homeless children, women and the elderly. We as young leaders hope and work for a world where there are equal opportunities for everyone. In all things we do, we aspire to touch the lives of people around us and make a positive difference for our community.
Ou Ritthy
Cambodia
Co-Founder of Politikoffee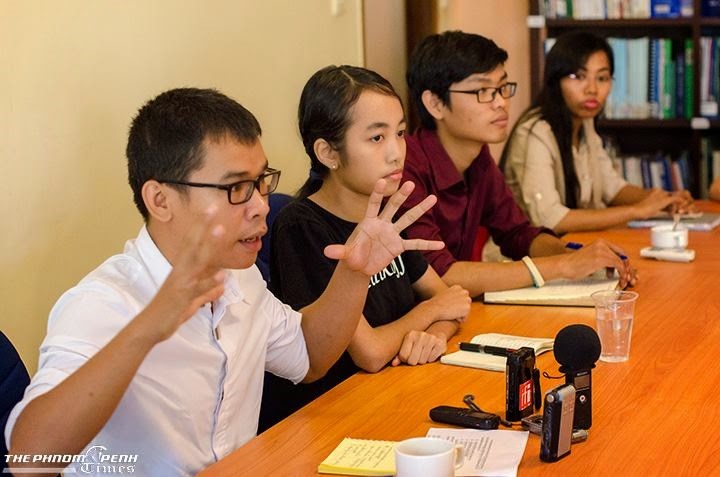 As a young Cambodian, I strongly believe in the ability of the post-Khmer Rouge generation to both desire and build a peaceful, democratic political culture in Cambodia—a country where youth now make up over two-thirds of the population. Youth in Cambodia have the ability to catalyze political growth based on principles of collaboration, critical thinking and open-mindedness across the political spectrum, and their voices remain ever more critical in the present political landscape. As a Co-Founder of Politikoffee, my colleagues and I sought to create a space where youth could join hands, ideas and opinions for building a freer and more open Cambodian society.
Joanne Valdez
Philippines
Young Leaders for Good Governance (YLGG) Fellow and City Councilor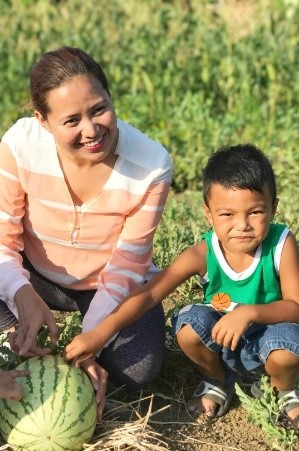 I am compelled to better the lives of those in my community by educating citizens about HIV-AIDS and promoting a nondiscriminatory culture that encourages regular testing. I support active, assertive civic participation so that precious government resources are prudently allocated to promote the greater benefit for the majority of the populace.
Top