Assistant Secretary Malinowski Encourages Youth Participation at IRI-Hosted Discussion in Uganda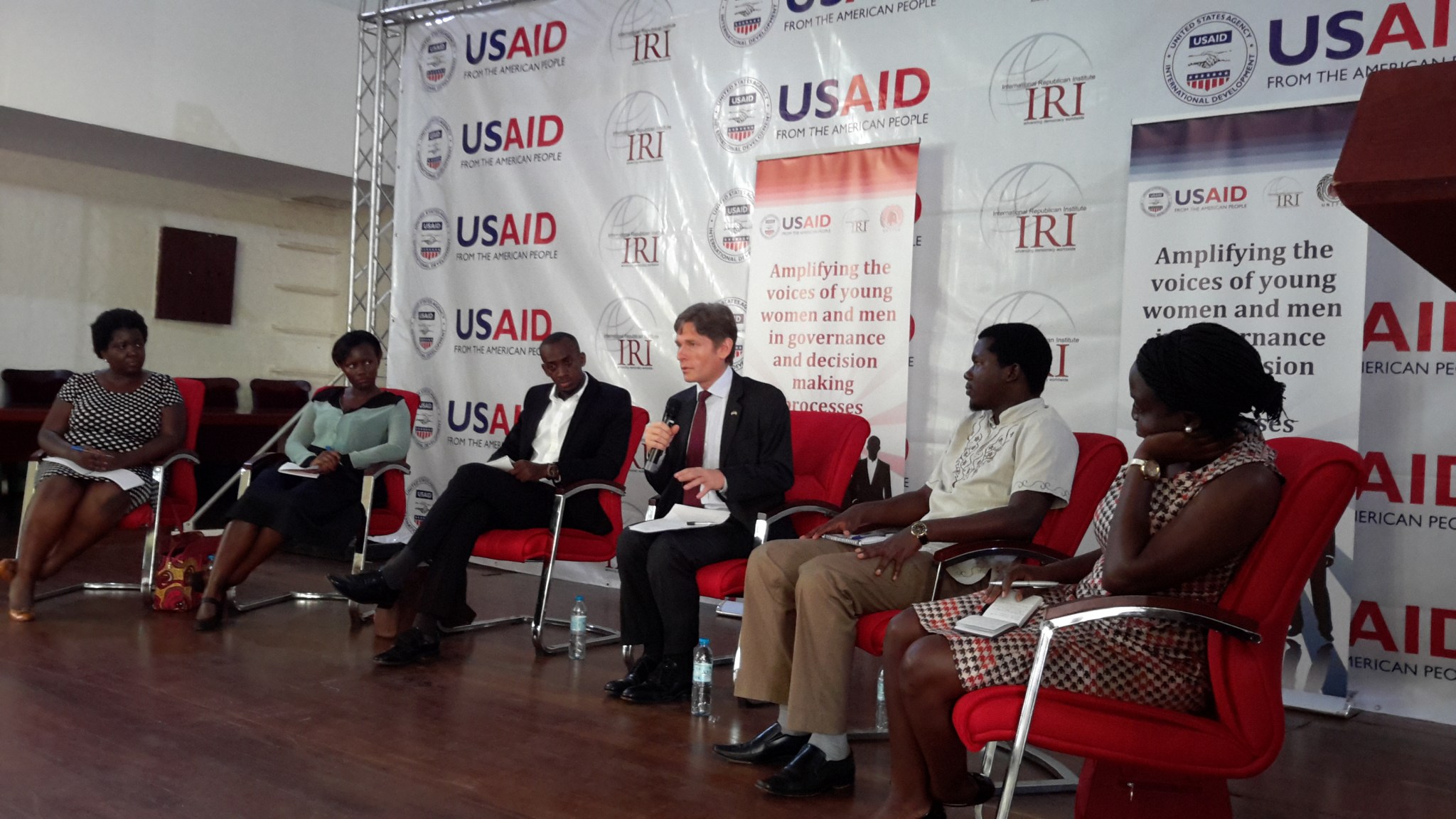 Washington, DC – IRI hosted Tom Malinowski, the U.S. assistant secretary of state for democracy, human rights and labor, at its most recent university panel, which brings Ugandan youth together to discuss the important role youth play in politics and to share their ideas for addressing priority youth issues.
During his keynote address, Malinowski thanked Ugandans for their regional leadership, and emphasized that security was best achieved by strong democratic institutions. The "continued partnership" with United States "for peace and prosperity in the region depends on the continued and growing strength of Ugandan democracy at home," Malinowski said.
The address, which was held at Makerere University, also featured a panel discussion with Malinowski and young Ugandan leaders on youth participation in the February 2016 Ugandan general elections.
Uganda currently has one of the world's youngest populations with youth constituting approximately half of all registered voters. Many young Ugandans, however, are still unaware of their rights as voters and do not know about opportunities for participation within political parties and electoral processes. To encourage young Ugandans to be more actively involved in the political processes of their country, IRI, the University Forum on Governance and other local partners are hosting a series of university panels and community events where representatives from parties, civil society and other stakeholders discuss the role of youth in the political process.
These events allow young Ugandans to hear from their prospective leaders, and provide feedback on the proposed policies or positions. At this recent event, Malinowski also highlighted the influence youth have and the role they play in the future of Uganda. "Youth…have an incredible power to influence the future of your country, but only by voting do you leverage that power. Your presence in an election means that candidates have to speak to issues that you care about. If you don't show up, you've left all of that power on the table, for someone else to pick up."
Giving young people a stake in their country's future is a critical factor in carrying out successful democratic transitions. Earlier this year in Uganda, IRI contributed to the development of the National Youth Manifesto, which outlines priority issues and asks political leaders to consider these issues and youth positions when developing their party manifestos. In August, the manifesto was a part of the fifth annual National Youth Festival, where more than 3,000 Ugandans came together to celebrate youth activities, and further advocate for youth inclusion in governance and political decision making.
IRI's work with youth in Uganda builds on the efforts of Generation Democracy, a global coalition of committed, politically active young people and more than 200 youth organizations with the drive to make a difference in their communities. The network links youth with their peers in other countries to share ideas and best practices on increasing political and civic participation and giving youth a greater voice in the governance of their communities. Follow Generation Democracy on Twitter @IRIGenDem and Facebook to stay connected and to learn more about the network.
###
Top