Being Restless For Change In A World That Labels Youth As 'Apathetic'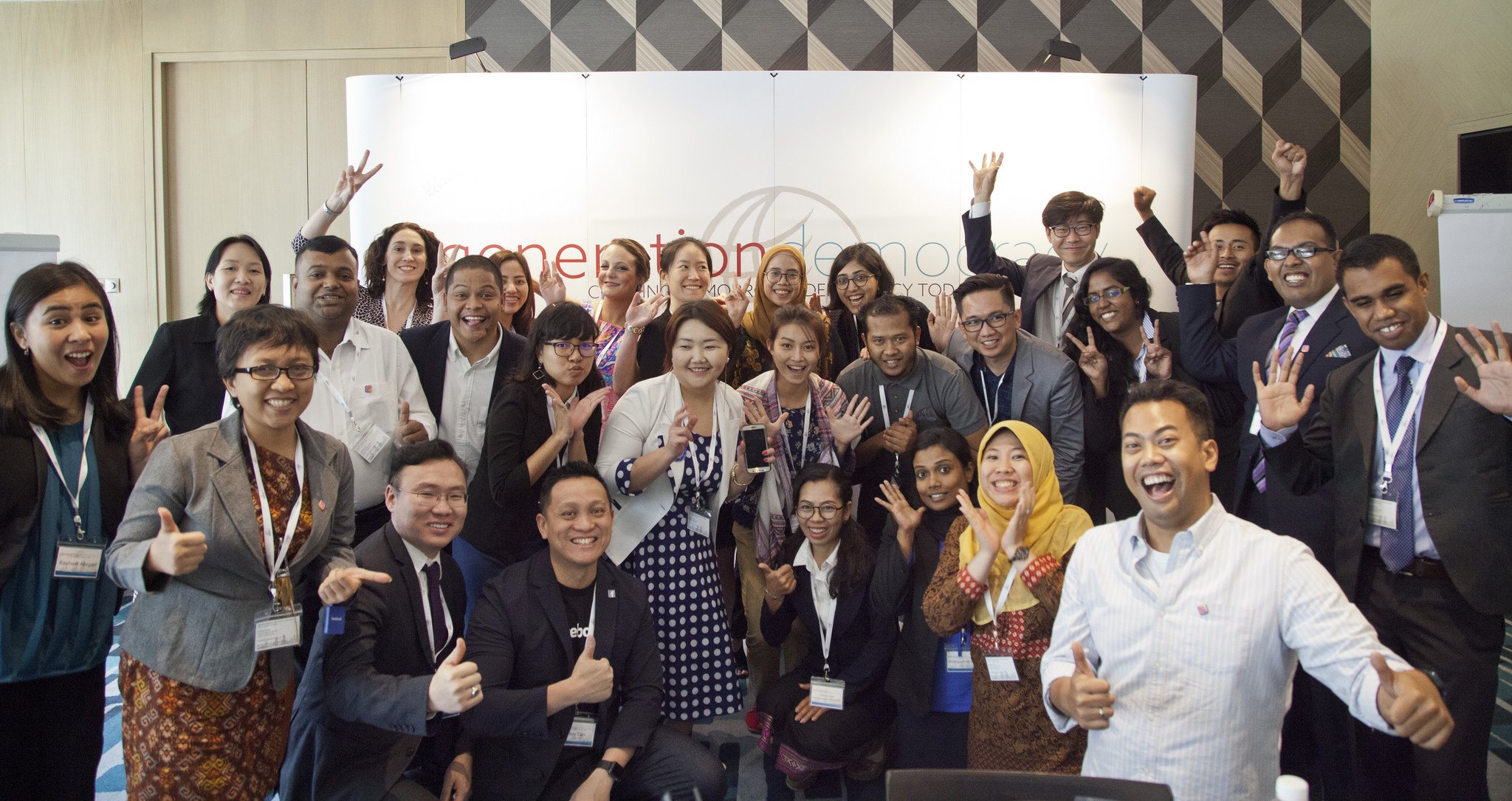 Moving from protest to policy is not easy at a time when the biggest problem we're all facing is lack of faith in our institutions. Years of patriarchal, archaic structures have marginalized many in our communities, and driven many voices to the fringes – but this has also made us restless for change.
I did not always feel this way. But something has shifted over the last few years. I live in India, a country where sexual violence, corruption and violence have increasingly been normalized. Moreover, there are hardly any voices I can relate to in my country's biggest political parties, and thousands like me are always being told: "You young people just don't care. You are so apathetic." On many days, I wondered: What will it take to believe that we care? Youth apathy is discussed across the world, but we never talk about what is making us lose faith in our systems.
Two years ago, I took up a job at Youth Ki Awaaz (YKA), a media platform with youth opinions and voices at its core. Ten years since its inception, YKA is India's largest social justice media platform today, with hundreds self-publishing their stories every single day. The innumerable stories I have read has given me solidarity, proving that citizen narratives and journalism have the power to break the media's top-down hierarchy.
My experiences have shown that young people do care about pushing democracy ahead, we care about our community, and we believe in policy shaping action and progress. But how do we take this belief to a world that incessantly labels us as 'apathetic'?
I found some of these answers when I attended IRI's Generation Democracy Regional Academy in December 2017 and met 25 young leaders from 15 countries in Asia. From Nepal's youngest ever mayoral candidate who knows her time is here; to local legislators in the Philippines fighting rigid systems; to a Bhutanese artist who raps about social causes and other inspiring young leaders working towards a more inclusive and sustainable future, the three days of the Academy were proof that our beliefs and messages have the power to influence our societies.
Whether someone has set up a cafe that empowers and employs people with disabilities, to someone mobilizing communities for women's rights in Bangladesh and Sri Lanka – we felt deeply connected by the issues that bind us. Together, we experimented with how data can help us solve our biggest challenges, learned about crafting our messaging at a time when social media has spurred some of our biggest movements, and discussed the obvious, burning question: What next?
We have come up with a set of guiding principles we call the Jakarta Declaration, to abide by – and push democracy ahead. With each challenge identified to put into the Declaration, someone else found a solution. We built a 'Wall of Ideas' to put down our thoughts, and proudly co-created the Declaration.
It took us just three days to reinforce how young people together can shake rigid systems, and mindsets – and we are excited about the months ahead to put this belief into practice. At Youth Ki Awaaz, we are convinced more than ever that this is the time our voices and stories can start movements and change mindsets – and we will continue breaking the silence, and putting citizen voices at the fore.
Will you join us?
Top