Niger, beset by poverty and one of the harshest and hottest climates on the planet, is battling the scourge of violent extremist elements.
The country has one of the youngest populations in the world, with an average age of 15. The challenges to provide adequate education and economic opportunities for this young generation are staggering. Yet, in one of the most difficult regions of the world, young people in Niger are a beacon of hope.
While there truly is a battle for the hearts and minds of young people in the volatile Sahel region, the vast majority of young people in Niger want exactly what young people the world over want: education, opportunity, a chance to make a difference in their community, and a chance to have a say in the policies that will impact them. Over the course of the past year, the commitment of young people in Niger to build a stable, democratic country has played out again and again through a series of workshops in the capital Niamey and at regional and community levels throughout the country.
Hundreds of young Nigeriens have joined Generation Democracy, the International Republican Institute's global youth initiative, in a show of force for the values of equality, inclusivity and engagement, values encompassed one year ago in Generation Democracy's founding document, the Dakar Declaration.
Boureima Mahamadou Kabirou is one of more than 250 Generation Democracy members from Niger. He studied chemistry and is part of an organization that works on sustainable development. He also calls himself a political actor. I recently asked Boureima to describe the situation for young people in Niger and his response was immediate. "The youth of Niger are in an ongoing and hard situation and they feel much marginalized. The high unemployment rate is a clear indicator, the majority of youth have no job and no training that can keep them busy. This situation makes them vulnerable and an easy target for malicious people," he said. Furthermore, Boureima noted that young people in Niger are "seen as opponents and treated as irresponsible. That way they are easily eliminated from social, institutional and decisional positions."
Boureima, like many of his peers, is not one to sit on the sidelines. He and his friends are taking matters into their own hands. They have joined Generation Democracy to "raise awareness of youth to participate in the cohesion and development of the nation, [because] it gives them more responsibility and helps them decide their future."
Boureima and his friends have big plans – to start forums at the communal, regional and even national level, so that these issues can be discussed in the open. He wants to follow this with youth camps so that more young people can be included in the conversation, and he envisions conducting his own training programs to help bring new advocacy skills to young people in his community. These are the dreams and goals of youth that need to be nourished, and aided in their realization, so that Niger and its neighbors stay the course toward a stable democracy.
When talking about the benefits of a global network, such as Generation Democracy, Boureima said that such a network "will facilitate experience and sharing ideas…so connecting to such a network is important, it helps get more knowledge." Boureima sees the benefit beyond simply learning more and underscored that such a network is also important to help disseminate new knowledge to others.
It is easy to focus only on the hard stories in the western press about radicalized youth from Africa. I have been fortunate to meet hundreds of young people in Africa who defy this stereotype, and dozens in Niger alone. Listening is one of the most important parts of learning, and when you listen to the young people of Niger, you see that hope is alive in this beautiful country. Boureima knows this, too, and told me, "The best way to learn from someone is to be close to them, discuss and share with them. That is what I will be doing to learn from my peers in Niger and in other countries." Boureima is a model for us all.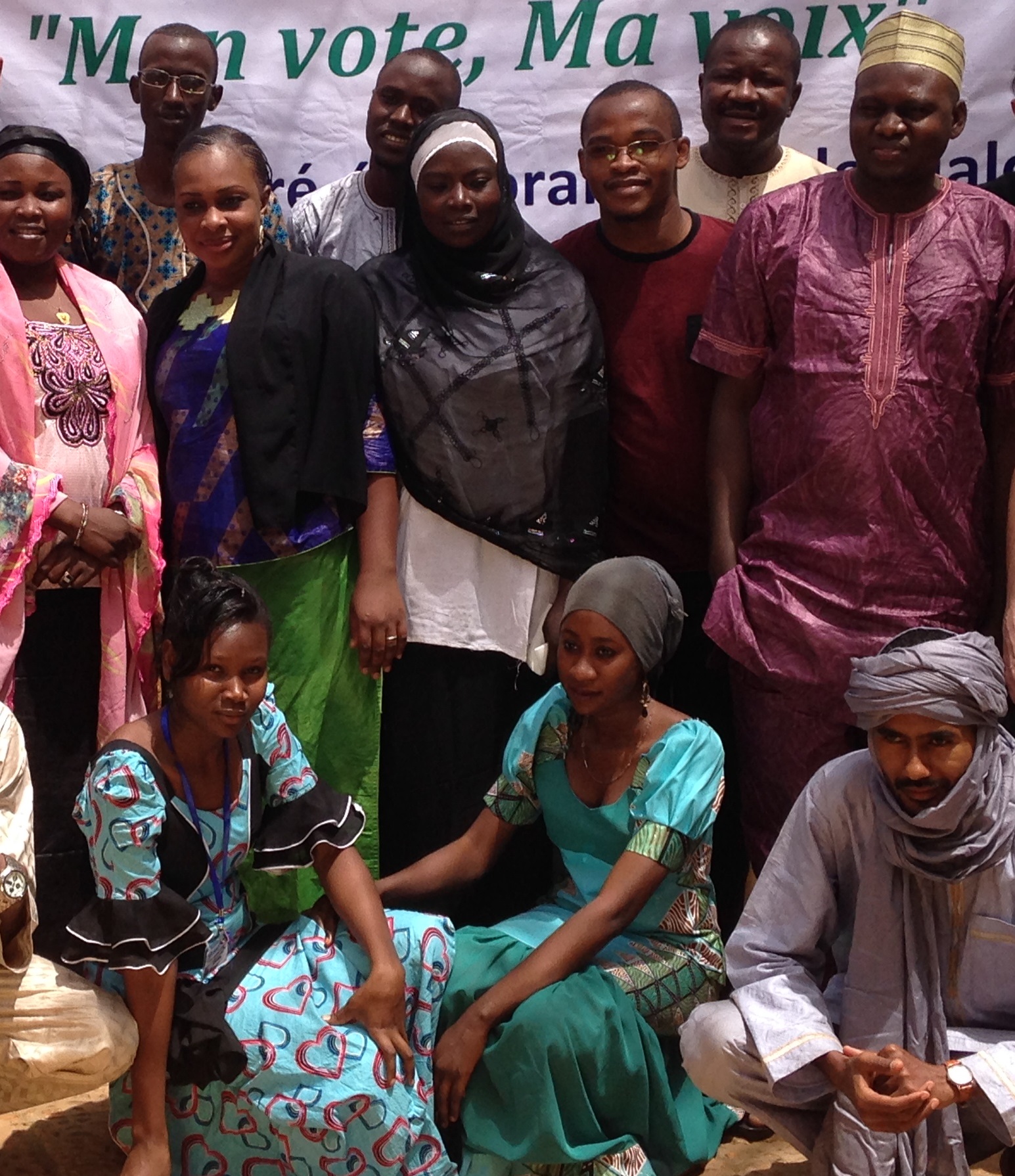 Top