Breaking the Bias: The Progress of Young Women in North Macedonia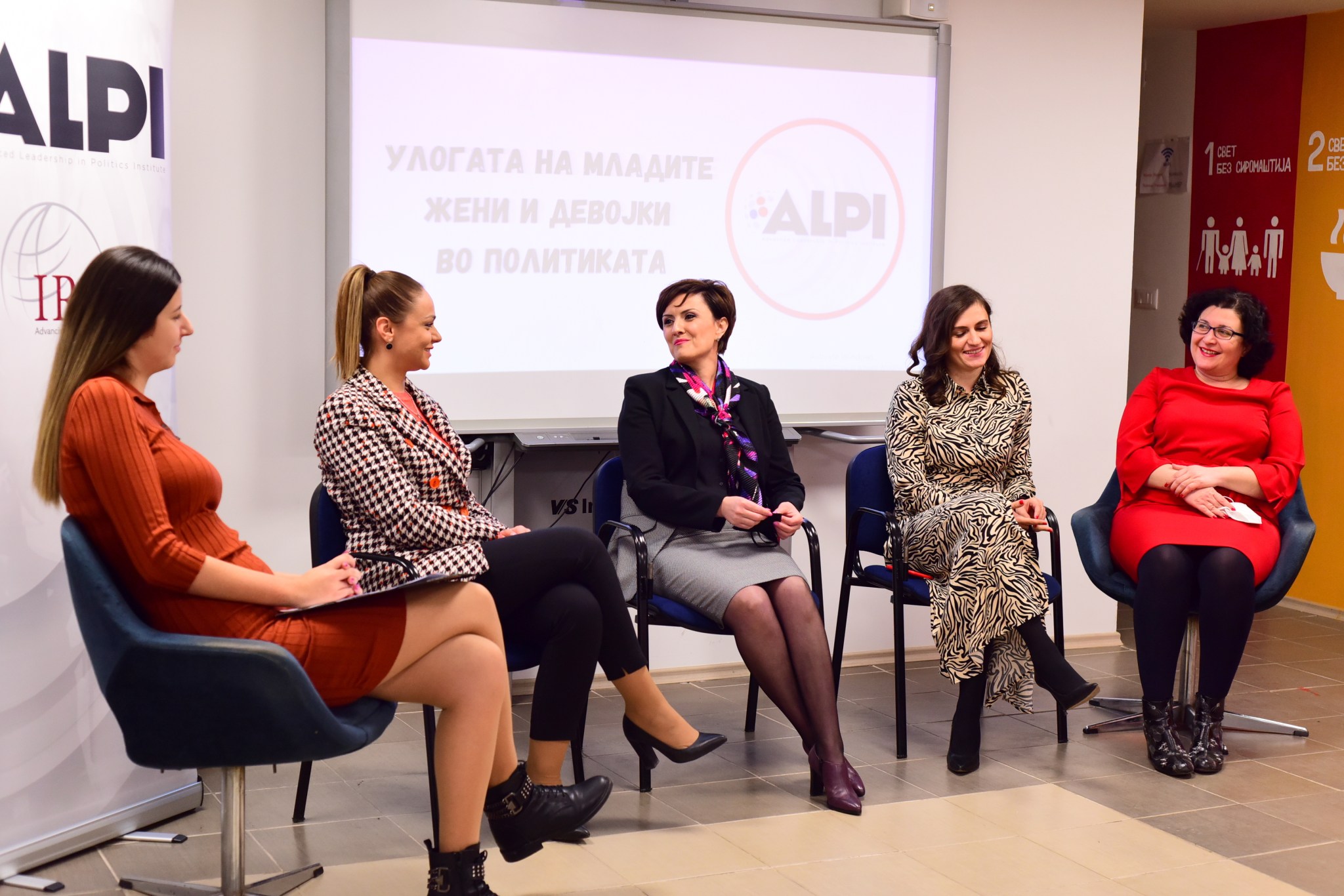 The endeavors of young women in North Macedonia and their contributions in supporting other women to participate in civic decision-making processes are bright spots in the country's political and public sphere. The country has made progress in terms of gender equality. As of today, women represent nearly 42% of parliament – 23rd in the world.
However, there is still a long way to go to achieve equal representation and change the political landscape. In the spirit of celebrating International Women's Day 2022 (#BreakTheBias) and women's history month in March, IRI North Macedonia highlighted young women's efforts and proposed policy changes on pertinent topics. This included reducing taxes on female hygiene products and establishing appropriate conditions for women in the office, school, and other places to avoid disruptions in their ability to work due to their menstrual cycle. Examples of these women's contributions are included below.
"Menstrual Justice" – A proposal for policy change
IRI launched the Advanced Leadership in Politics Institute Program (ALPI), a multiparty and civil society youth program in the country in 2021. One of the recent training topics was on how to initiate and design public policies. In honor of women's history month, IRI highlighted the achievements of several of its female ALPI members, including Evgenija Janakieska of the Social Democratic Union of Macedonia (SDSM), who utilized IRI's training to develop a policy proposal to reduce taxes on female hygiene products from 18% to 5%. Janakieska was able to secure support within the party, as well with the Vice Prime Minster in charge of Economic Affairs. Elected officials from the SDSM recently introduced the amendment in parliament, a significant step toward progress on this issue.
Empowering young women to increase their role in politics
The disenfranchisement and lack of participation of women in Macedonian politics constitutes a critical topic that four female ALPI members, representing four political parties, collectively addressed in a common conclusion during the United Nations' annual "16 Days of Activism against Gender-Based Violence." Essentially, the situation is more-or-less the same for political parties in the country, with women, and especially young women, reluctant to join.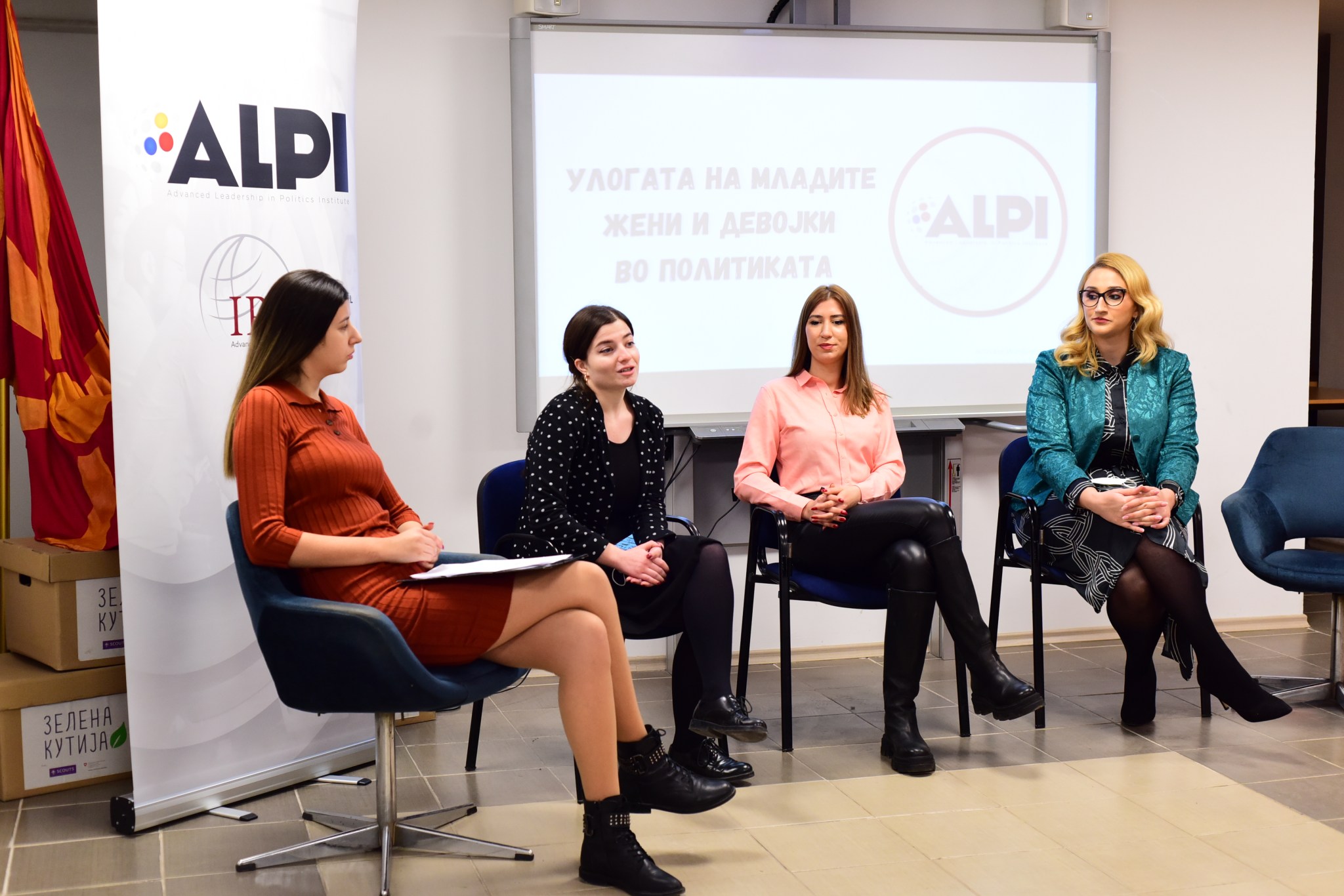 Faced with this obstacle but connected to valuable resources through ALPI, these young women are well-positioned to better this situation and support gender parity and equality across the country's political spectrum. By bringing together female Members of Parliament (MPs), representing different political parties to share their personal stories, they were able to collectively demonstrate the importance of female involvement in politics. MP Arbana Pasholli was one of the MPs who shared her insight at this event. A prominent psychologist by profession, she is a role model for many women in North Macedonia. Her outstanding accomplishments range from her mentorship in the 1000 Girls – 1000 Futures program at the New York Academy of Sciences to her success as the Chairwoman of the Committee for Inter-Community Relations in the Macedonian Parliament, which is dedicated to advancing interethnic cohesion and relations.
"I invite all young women to be brave and make their own decisions. When I was offered to run for MP, I was reluctant and rejected it at first. At the end, it was men who decided that I should accept it. This should be changed."

MP Arbana Pasholli (Democratic Union for Integration)
Despite the many roles that women must perform daily, the participants learned that women have the power to induce positive change in society. Women's ability to empathize, soundly deliberate, and effectively communicate, they possess powerful tools that they can apply to improve the country's political processes.
With these initiatives, IRI North Macedonia is proud to celebrate women's achievements and will continue to provide support to those who fearlessly stand and fight for gender equality.
Top