Burma's Union Election Commission (UEC) announced that it will hold by-elections for 19 vacant seats in national and regional parliaments on April 1, 2017.
The by-election will affect more than two million voters across 22 townships in eight of Burma's provinces. The vacant seats were created following the appointment of several members of parliament (MP) as ministers in the government and the unfortunate deaths of three MPs. By-elections will also be held in six constituencies that had been cancelled in the November 2015 national elections due to security reasons.
The by-elections come just one year after the National League for Democracy (NLD)-led government came to power ushering in Burma's first democratically elected government in over five decades. The NLD's overwhelming victory in the November 2015 general election gave it a super-majority in both houses of parliament and discretion in forming the government including the appointment of the UEC commissioners.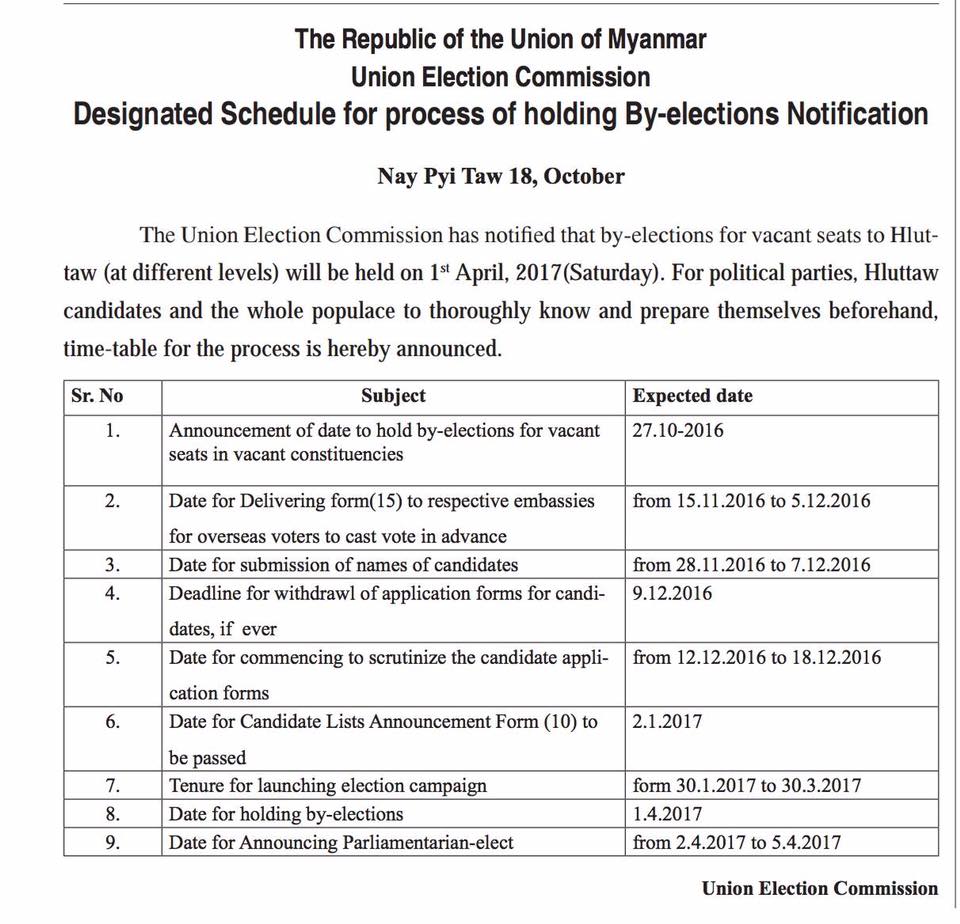 The by-elections will be an occasion for the new UEC to build on lessons learned from the 2015 elections cycle. The UEC will have a unique opportunity early in its tenure to engage with citizens, political parties and civil society organizations (CSO). This engagement can serve as an important trust-building step that will be needed to address any future political reforms that could have implications for electoral, legal and regulatory frameworks in the run-up to the 2020 general elections.
The by-elections also present an opportunity for political parties and CSOs. Political parties and candidates will have the opportunity to improve upon their 2015 campaigns by strengthening messaging, voter contact capabilities, voter identification and Get-Out-the-Vote strategies. Mid-cycle electoral events are an opportunity for parties to energize their base and attract new supporters. CSOs will have the important task to engage with citizens to conduct civic and voter education campaigns to improve voters' understanding of democratic practices and the electoral process.
Political parties will need to ramp up all aspects of campaign preparation, including creating campaign plans, staffing and recruitment of campaign staff and volunteers, in order to effectively compete. To assist parties and candidates in their preparations for the by-elections the International Republican Institute (IRI) will conduct workshops for party campaign teams and candidates, as well as for party agents who will monitor the polls on Election Day. IRI will provide assistance and advice as the parties develop campaign plans, to not only build the capacities of individual candidates to skillfully execute their campaigns, but also foster the development of campaign skills among political party members.
In an effort to increase voter awareness and ensure that voters are informed and empowered to participate in the political process, IRI will be supporting support civic and voter education campaigns in the run-up to by-elections. Through this support, IRI will provide CSOs with the resources and guidance to conduct sustained education campaigns to deepen voters' understanding of their political system, electoral practice and expectations of participation.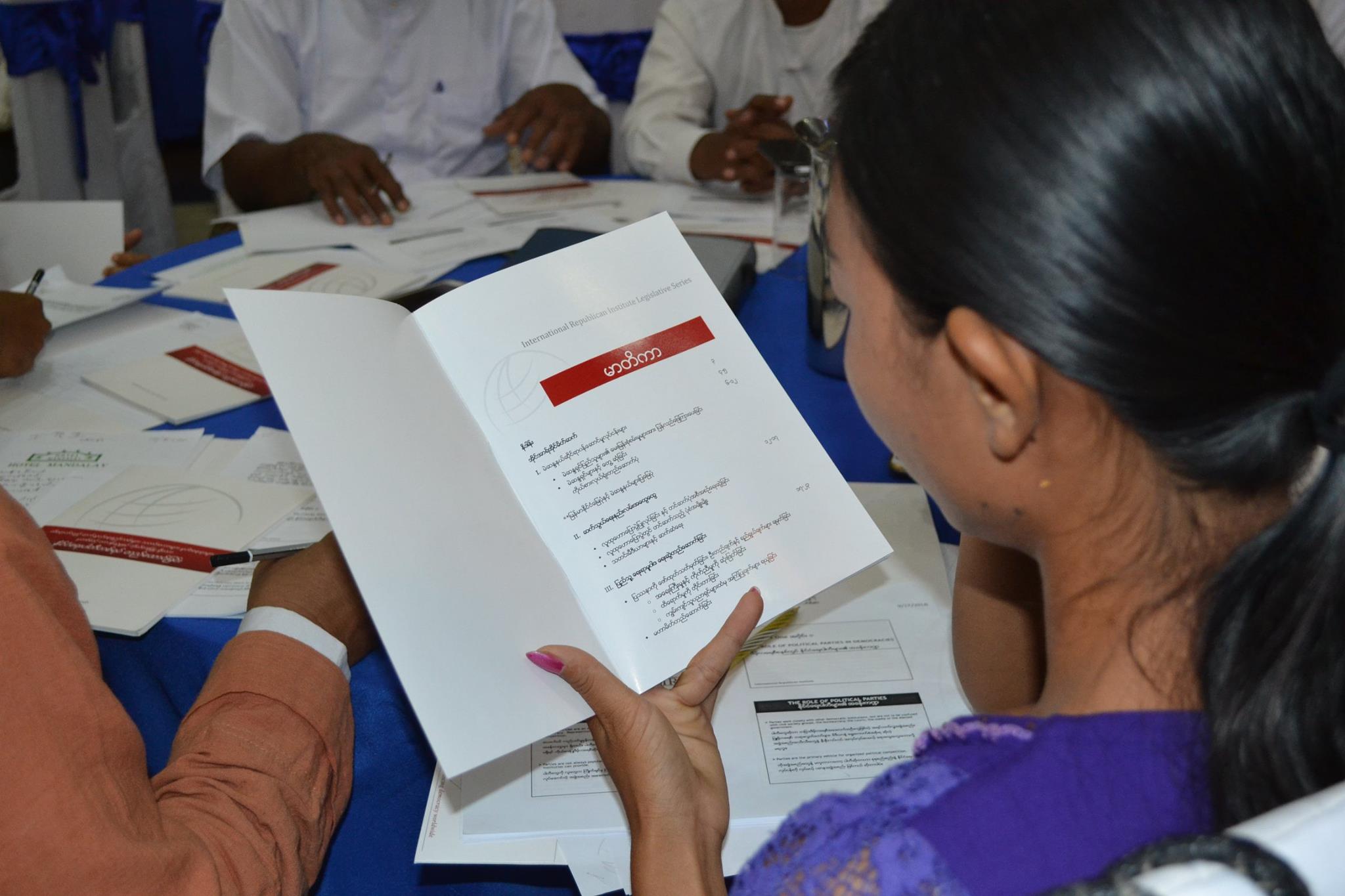 Continued progress toward democratic reform will require concerted efforts from all Burma's political stakeholders. IRI remains committed to support political parties, civil society organizations and government officials through the country's transition by developing institutional and human capacity in political parties and CSOs. The strengthening of theses core democratic institutions is an important aspect of the reform process and necessary to further build public confidence in the institutions.
It is important that Burma's political stakeholders do not overlook the importance of by-elections because there are only 19 seats to be contested. Instead, they should look at it as an opportunity to strengthen their respective institutions and build confidence in the electoral system. The by-elections will offer all political stakeholders a chance to reflect on lessons learned and improve systems, strategies and policies. If they are successful the by-elections will set a positive precedent in the early phases of the 2020 electoral cycle.
Top