The first of June, I was fortunate to be traveling with an IRI-sponsored delegation of municipal leaders from La Lima, Honduras, and Salcajá, Guatemala, to Costa Rica and Panama, made possible through a grant from the government of Canada. Our meetings focused on best practices on community policing and inclusion—paramount to creating vibrant municipalities and citizen-centered policymaking to reduce pressures that cause people to migrate.
Both municipalities are situated in the Northern Triangle, one of the most violent areas in the world, where gangs, drug trafficking, corruption, and weak institutions obligate many people, including many children, to flee to safety and greater opportunity. The representatives from Honduras and Guatemala came, making time and traveling far from their families, with the goal of learning how to make their municipalities work for their citizens.
Over the course of the week, we met with the delegation's peers in Costa Rica and Panama—engaged citizens, government and police officials, civil society and private sector leaders, and academics studying the issue of community policing.
In San José, Costa Rica, and Curundú, Panama, we learned about concepts of community policing—the importance of being present and connected to the community, generating security before crime and violence occur, and the absolute necessity to place transparency at the center of policing efforts.
In the municipalities of Cartago and Alajuela, Costa Rica, we saw how social development programs focusing on preventing gender-based violence and improving the well-being of families are creating safer and more vibrant communities.
In Santa Ana, Panama, we saw how community groups recuperate neglected public spaces, often the center of criminal activity and insecurity. Instead, pocket parks become community centers where families and youth have safe spaces to play, study and socialize.
At the end of the week, the representatives from La Lima and Salcajá had already begun to make plans to adapt lessons from Costa Rica and Panama to their communities. For La Lima, Honduras, the examples of social development, particularly for youth and women, were especially impactful. The representatives from Salcajá and the Guatemalan municipal association (Mancomunidad Metrópoli de Los Altos) committed to increasing the democratic participation of citizens in community policing efforts, ensuring the participation of all social sectors.
The exchange was made possible thanks to a grant from the Government of Canada's Peace and Stabilization Operations Program (PSOPs). Over the next few weeks, IRI will continue to work with La Lima and Salcajá to grow in their understanding of community policing and the value of democratic inclusion of all citizens in these processes.
IRI is committed to supporting local governments as they foster safe neighborhoods, thriving communities, and stable societies. By including citizens in collaborative community policing and creating social cohesion, citizens feel that they are authors of their circumstances and are invested in the future of their country.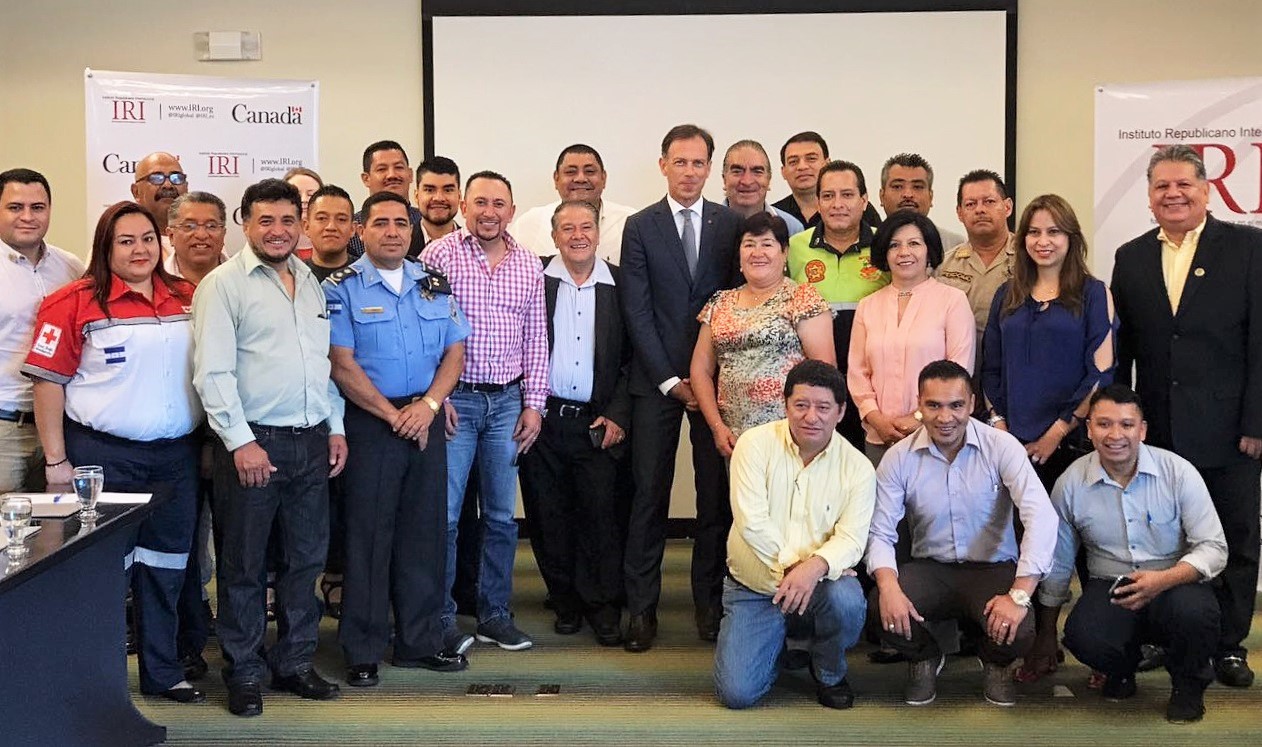 Top