Civil Society Builds Campaign Finance Transparency in Mongolia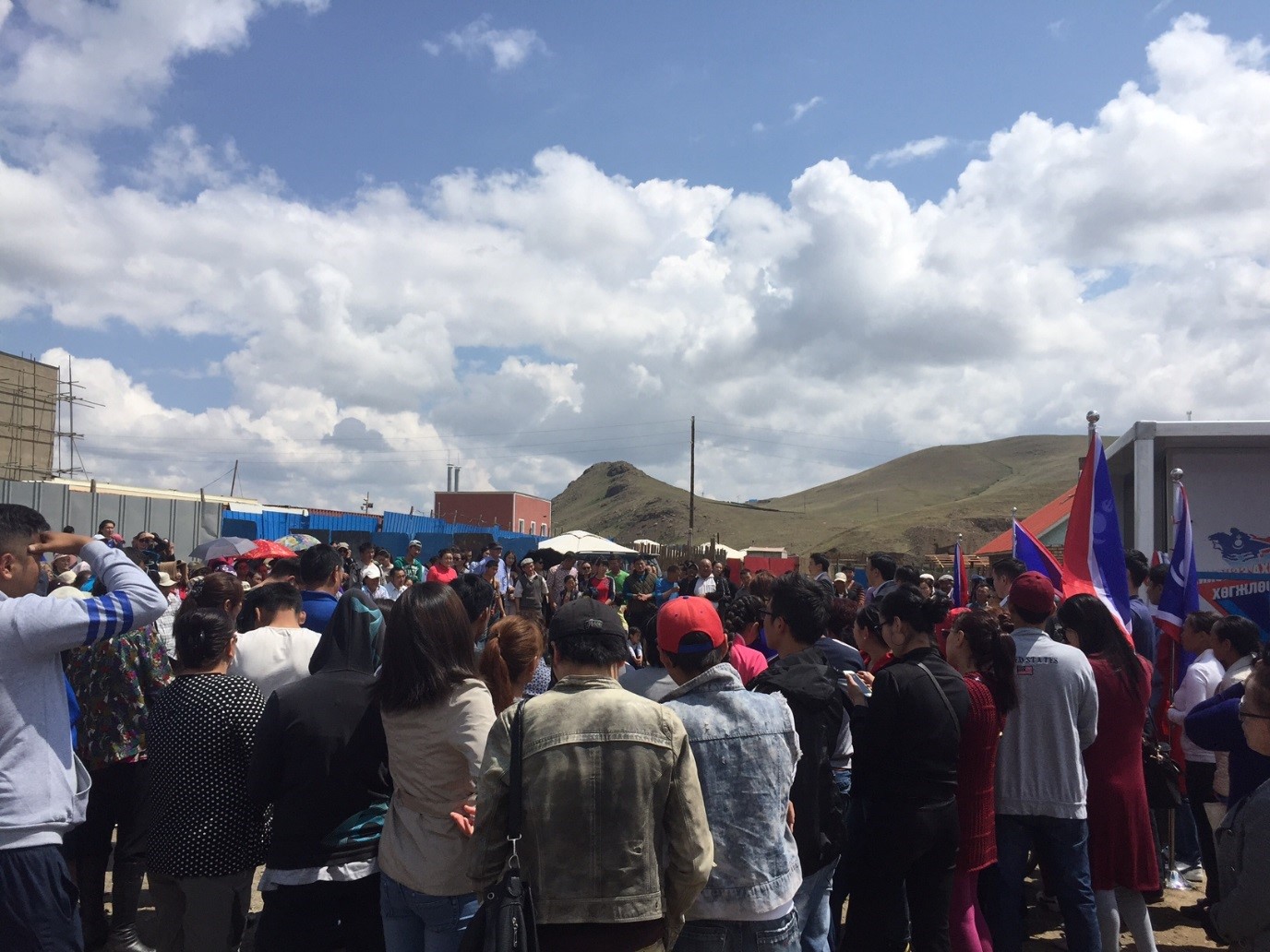 Precedent is highly important in legal systems, but what about precedent in new democracies? How can new democracies establish democratic norms and processes when there's little precedent for it? For Mongolia's thriving civil society, embarking on campaign finance oversight marks an accomplishment for growing CSOs and a milestone in the country's development trajectory.
Since May 2016, the International Republican Institute (IRI) has been supporting a campaign finance oversight initiative of the Open Society Forum (OSF), a Mongolian CSO that began operating following the country's 1990 democratic revolution. Campaign finance is a sensitive subject here. Particularly in election years, partisan politics tend to polarize citizens and make them refrain from discussing controversial topics. Parliamentary elections are costly and yet, there is a lack of detailed information regarding campaign incomes and expenses of political parties and candidates. Mongolia's new comprehensive election law, passed at the end of 2015, set a number of requirements in an effort to foster competitive elections, including but not limited to making campaign asset and expense disclosures mandatory and independent oversight possible.
To study compliance with the law, OSF collaborated with Philanthropy Center for Development (PCD), a domestic CSO comprised of lawyers and that has been a member of the Civil Society Coalition for Fair Election since 2008. The project monitored finances of candidates from the Democratic Party, Mongolian People's Party and Mongolian People's Revolutionary Party running for the 2016 parliamentary elections in select electoral districts in Bayanzurkh and Sukhbaatar districts of Ulaanbaatar and Zuunmod and Dalanzadgad soums of Tuv and Umnugovi provinces respectively.
Monitoring teams were trained and assigned to collect a diverse set of data on campaign activities of affected candidates in their respective electoral districts. The data would be analyzed to estimate realistic campaign expenses as well as to reveal any noncompliance with the law. Then after the elections, campaign expense reports relevant to the candidates observed in the project would be obtained from state organizations for gap analysis; the General Election Commission is required to collect and then submit to the National Audit Office campaign expense reports from all candidates who run in the parliamentary elections.
However, the process of collecting information at both organizational and observer levels had a number of complications.
First, according to law, candidates must declare their assets and incomes and political parties must submit audited reports of donations prior to registering for the elections. However, the General Election Commission, the Independent Agency against Corruption and the National Audit Office all declined to make the reports available to civil society. Moreover, at candidates' rallies and meetings, most campaign managers and staff cited various reasons and excuses to refrain from providing critical information, resulting in a serious impediment to data collection. If some campaign staff were promising to get back to the monitoring teams, others demanded "double-checking" of observers' credentials that were already approved and provided by the General Election Commission. Despite the challenging predisposition, the observers continued to use all their resources to gather the necessary data.
Second, in the next stage of the monitoring project, PCD sent a number of official letters to state organizations such as the General Election Commission and the National Audit Office in order to obtain copies of election expense reports that candidates are required to submit within 30 days after the Election Day. After numerous hurdles, in October 2016, PCD was finally able to acquire the necessary expense reports for half of the electoral districts monitored in the project. Although some of the reports were inconclusive and comprehensive analysis is still underway, PCD was able to achieve a milestone: for the first time in Mongolia's recorded history, the National Audit Office made political party candidates' election expense reports available to a domestic CSO for oversight purposes. This is a significant achievement in Mongolia's democratic development where the state and civil society collaborated in the sphere of election campaign finance — taking transparency to the next level.
Civil society participation is crucial for thriving democracy. In the fall of 2016, a Mongolian civil society organization, for the first time, laid the building blocks necessary to usher in a new culture of campaign finance transparency. This achievement is demonstrative of Mongolia's democratic government, thriving civil society and commitment to cultivating long-lasting accountability and transparency.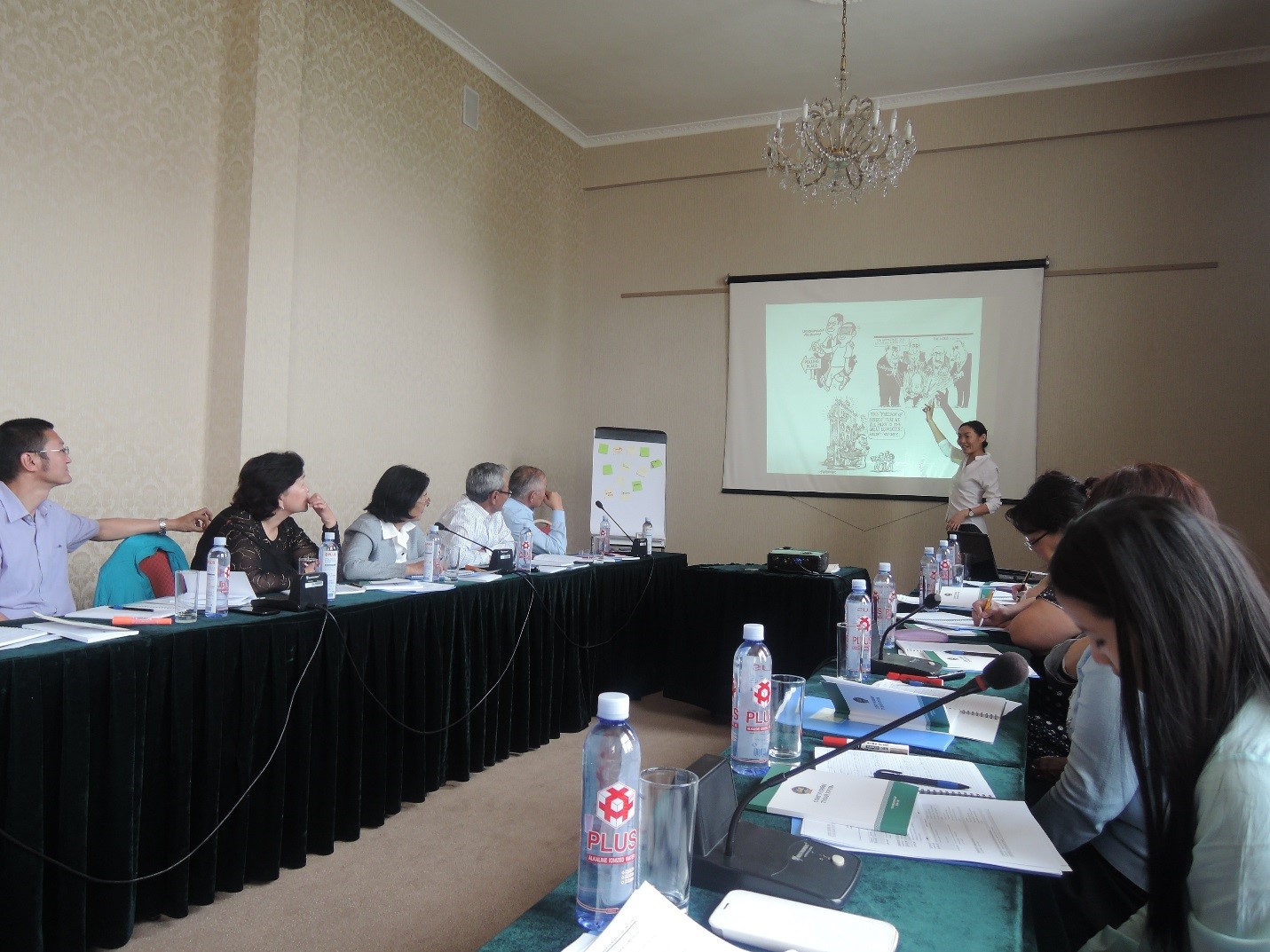 Top