Connecting the Largest Resource for Change: Generation Democracy Southern Africa Conference Day 2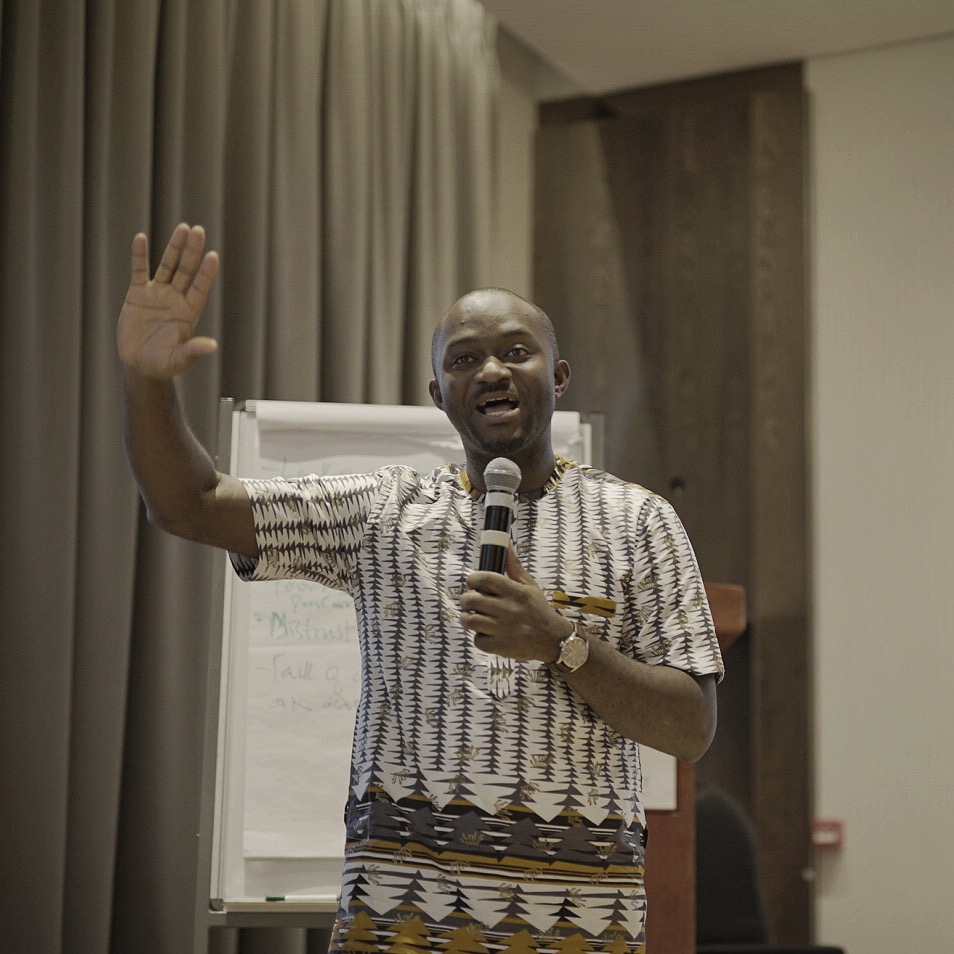 Day two in Johannesburg—JoBurg, Jozy, or whatever you want to call this South African city playing host to our fourth Generation Democracy Conference.
We kicked off the second day with an incredible session on media engagement and campaigning, led by the articulate Abella Batayunga of Tanzania Bora Initiative. Abella first became involved with Generation Democracy as a conference participant in Dakar, Senegal. Here in JoBurg, she instantly grabbed the attention of participants, sharing the intricacies of developing a message, targeting a specific audience, and utilizing various forms of engagement—from social media to traditional. Abella also led the group in one of the most powerful exercises of the week. Each participant was given a unique "identity"—in many cases an identity strongly contrasted from their own—and engaged in discussion with others. The lesson of understanding the plight and situatioIsans of others proved moving to all involved, and participants realized the necessity of understanding context when both developing a message and doing outreach.
After a quick lunch and break for coffee, we passed the mic to Samson Itodo from Nigeria. Like Abella, Samson is no stranger to Generation Democracy or youth political mobilization. As a conference participant in Dar Es Salaam, Tanzania and founder of the social movement "#NotTooYoungToRun." In addition to leading participants in a…dance?…Samson challenged participants to expand their networks and to fulfill their leadership potential.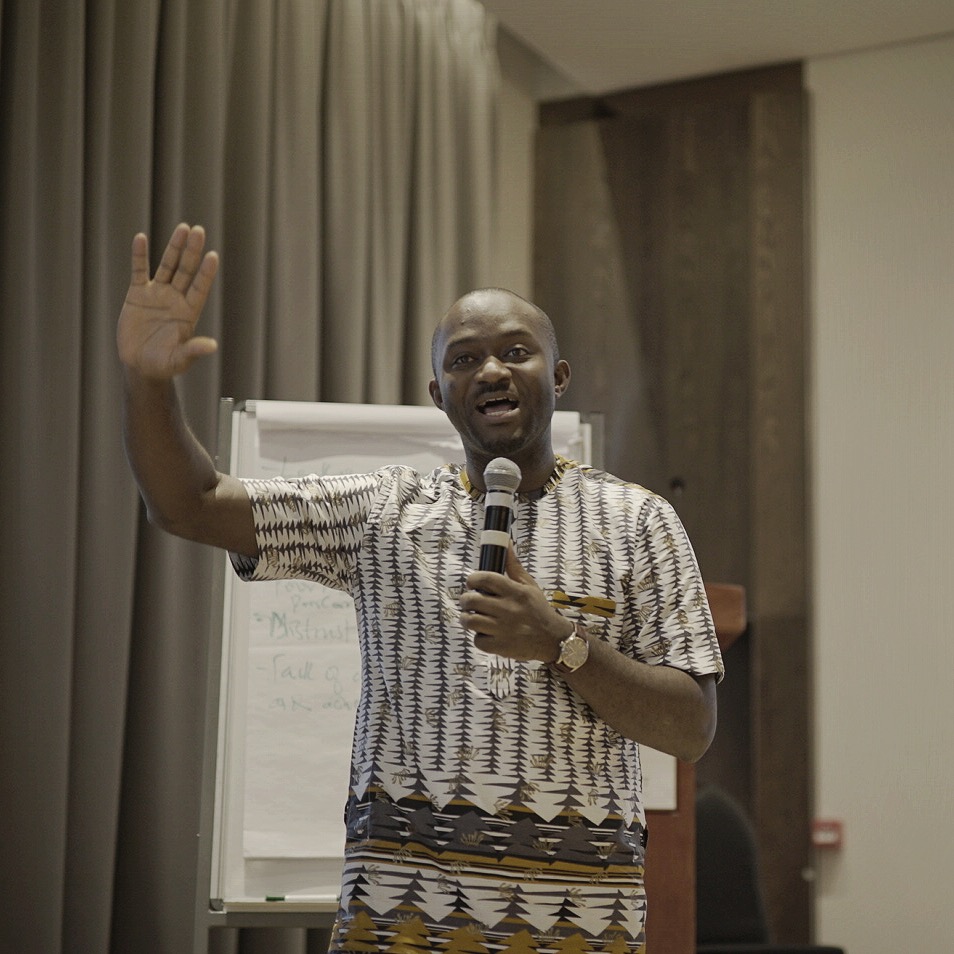 Day three carried the momentum with additional trainings from Abella and Samson on "Engaging the Youth Agenda" and "Advocacy and Campaigns", respectively. Abella explanined the need for governments to gain input from youth regarding issues that affect them, stating, "youth issues are not just about jobs…all issues are youth issues." Samson shared best practices from the launch and growth of the movement he started, "#NotTooYoungToRun." In one morning, participants received not only the "why", but also the "how." Following a working lunch, Yousef Karanda delved into the topics of political party campaigning and developing an agenda. These sessions were especially motivating for several participants who serve as leaders of youth wings in their respective political parties.
Despite three days of trainings, the energy and motivation of participants has seemingly doubled. Conversations at dinner are not a respite from trainings, but a continuation—Zambian participants explaining to Zimbabweans what has worked in their country and what has not, South Africans sharing ideas with Malawians on how they amplify the voices of youth. Samson warned participants against experiencing a "conference high", where you become motivated in the moment but return home to do nothing, and it is apparent that these Generation Democracy members have no intention of standing by.
Top