While sitting at lunch in Kiev, Cindy McCain was reminded how much her husband meant to the people of Ukraine. "I just want to thank Senator McCain. He promised us the javelin missiles to defend our country against Russian aggression and he succeeded; he got us what we needed."
Mrs. McCain had been retracing her husband's footsteps throughout Ukraine's capital city while leading the International Republican Institute's election observation mission.
Ukraine's transition into an independent, sovereign, democratic state free from Russian aggression had long been the vision of the late Senator John McCain.
In December 2013, he toured protest camps and delivered a speech in front of 200,000 protestors in Kyiv's central square, the Maidan, during the EuroMaidan Revolution.
Standing there, he spoke to the Ukrainian's on the street, "We are here to support your just cause, the sovereign right of Ukraine to determine its own destiny freely and independently."
He made subsequent trips throughout the years, including spending New Year's Eve 2016 at combat outposts in eastern Ukraine to support Ukrainian troops fighting against Russian aggression. McCain was also a key player in securing U.S. military aid to Ukraine.
McCain's death was widely felt in the eastern European nation. President Petro Poroshenko wrote on Twitter, "We will never forget his invaluable contribution to the development of democracy and freedom in Ukraine and the support of our state."
"The people of Ukraine who have long fought for their freedom were very special to my husband. He believed deeply in the sovereign right of Ukraine to determine its destiny," Cindy McCain expressed at an IRI press conference in Kiev. "It is a great honor to have the chance to observe these momentous elections at such an important time in the history of Ukrainian democracy."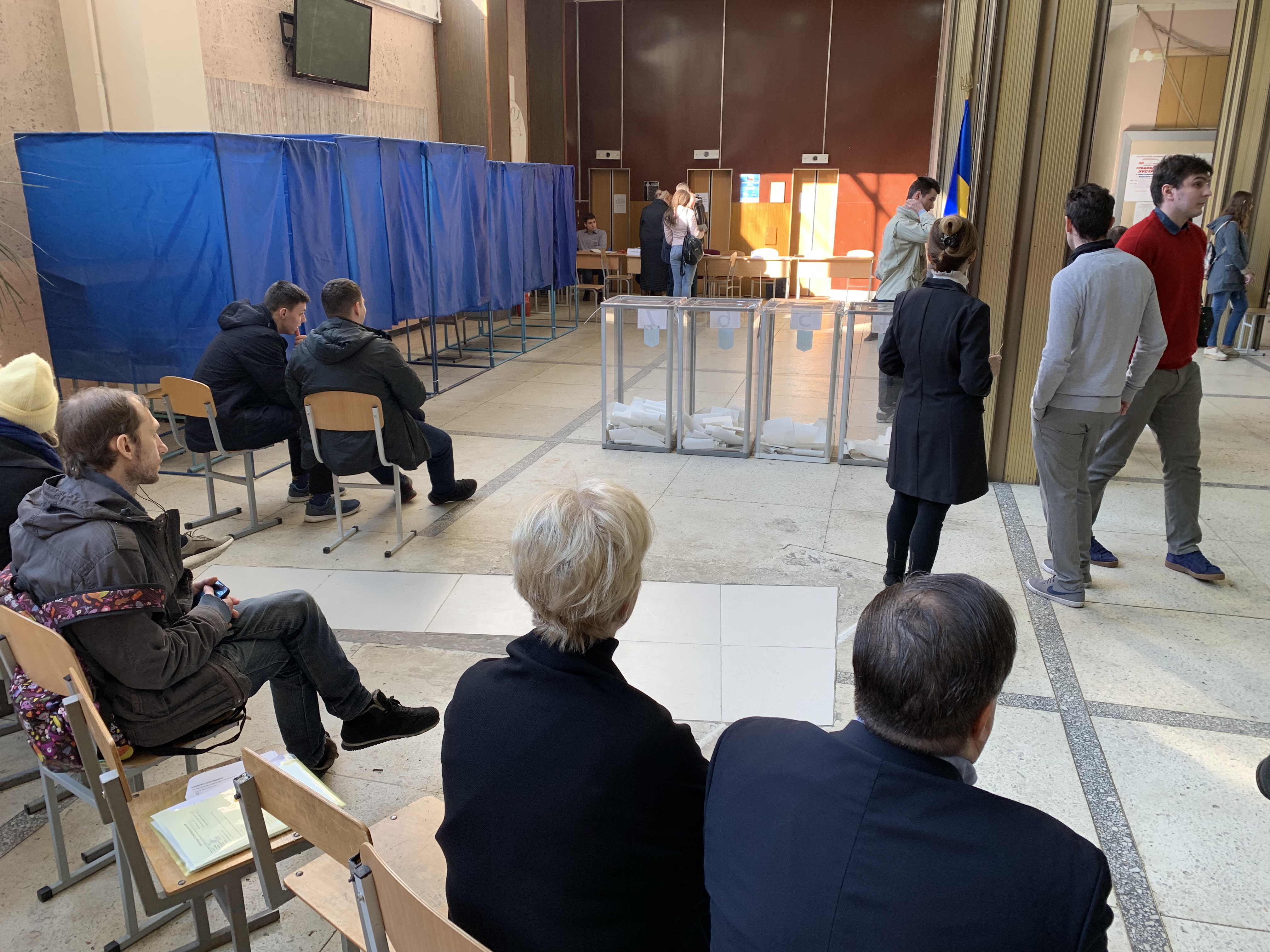 Much like her husband toured protest camps on the Maidan and visited troops on eastern Ukraine front, Cindy McCain visited polling stations in Kiev, observed young troops voting before heading into combat and met with Ukrainians who had come up to her in tears to thank her and her late husband's support for their country. "It was a very emotional week," Stephen Nix, IRI's Eurasia Regional Director describes. "Cindy McCain is a wonderful person to be around, she's very inspiring."
While watching exit polls come across television screens in an Irish Pub in Kiev, Mrs. McCain remarked on her desire to continue her husband's legacy.
The following day, McCain delivered IRI's preliminary statement to Ukraine and the international community. "The people of Ukraine should be proud of their young democracy," she declared. "At this point, it is not clear who will be the next President, and that's a victory for Ukraine's democracy."
Despite the challenges that remain for Ukraine's democracy, Cindy McCain's support for its people by observing a free, fair and legitimate first round of elections advanced her husband's vision for the country's development as a democracy. In doing so, Mrs. McCain not only ensured her husband's legacy lives on in Ukraine, but has also made it her own.
Top