Corruption: A Common Battle for Guatemala and El Salvador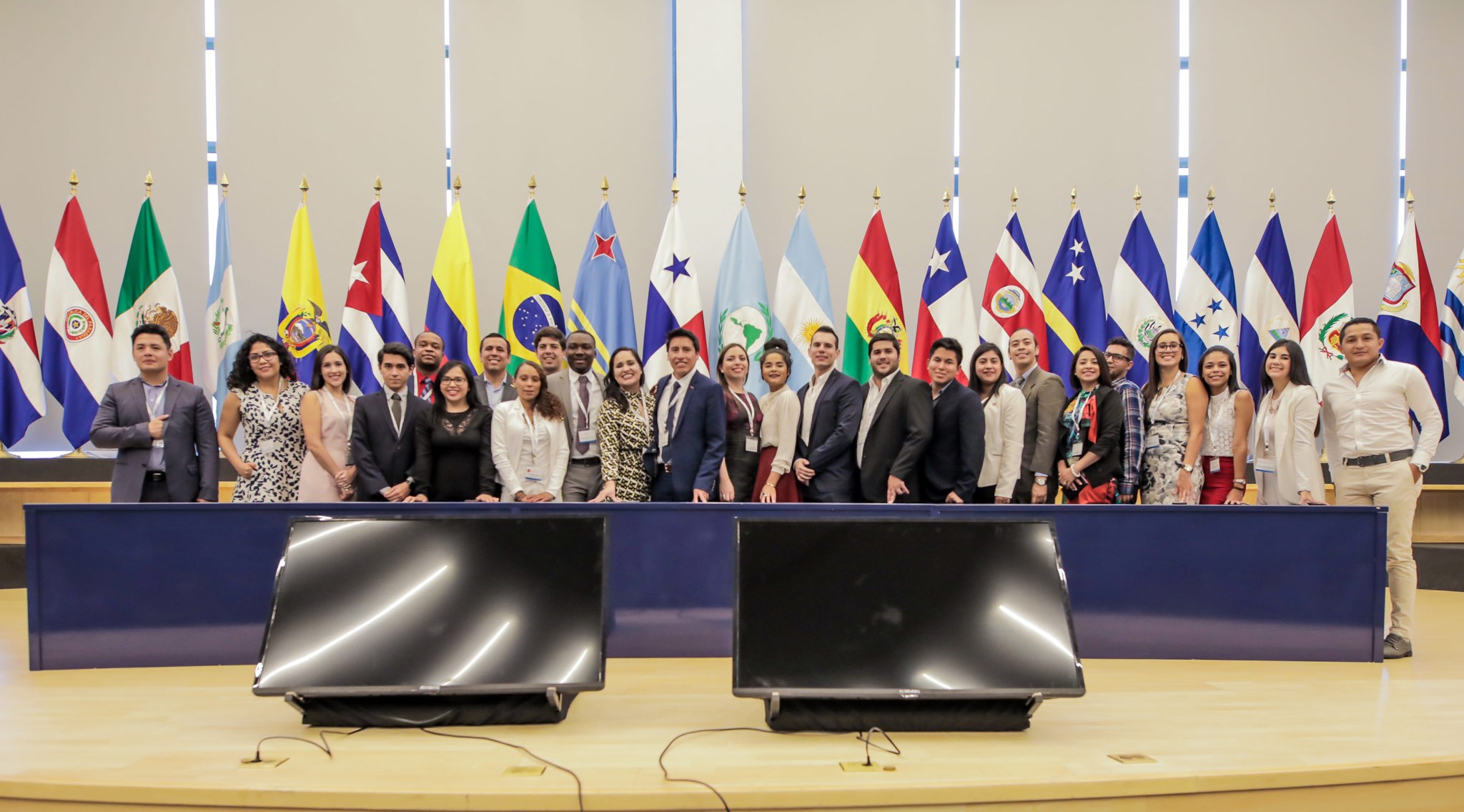 The fight against corruption is generating many opportunities for action and dialogue throughout Latin America, each country with its own peculiarities and governments with different ideological stances.
Countries like Guatemala and El Salvador have many shared cultural and historical traits, as well as similar political and social problems, high rates of poverty, and underdevelopment – the consequence of a weak state, used to generate profits for individuals and not for the common good. As youth, the fight against corruption is a common cause in which we can focus our efforts toward a culture of legality, transparency and citizen participation.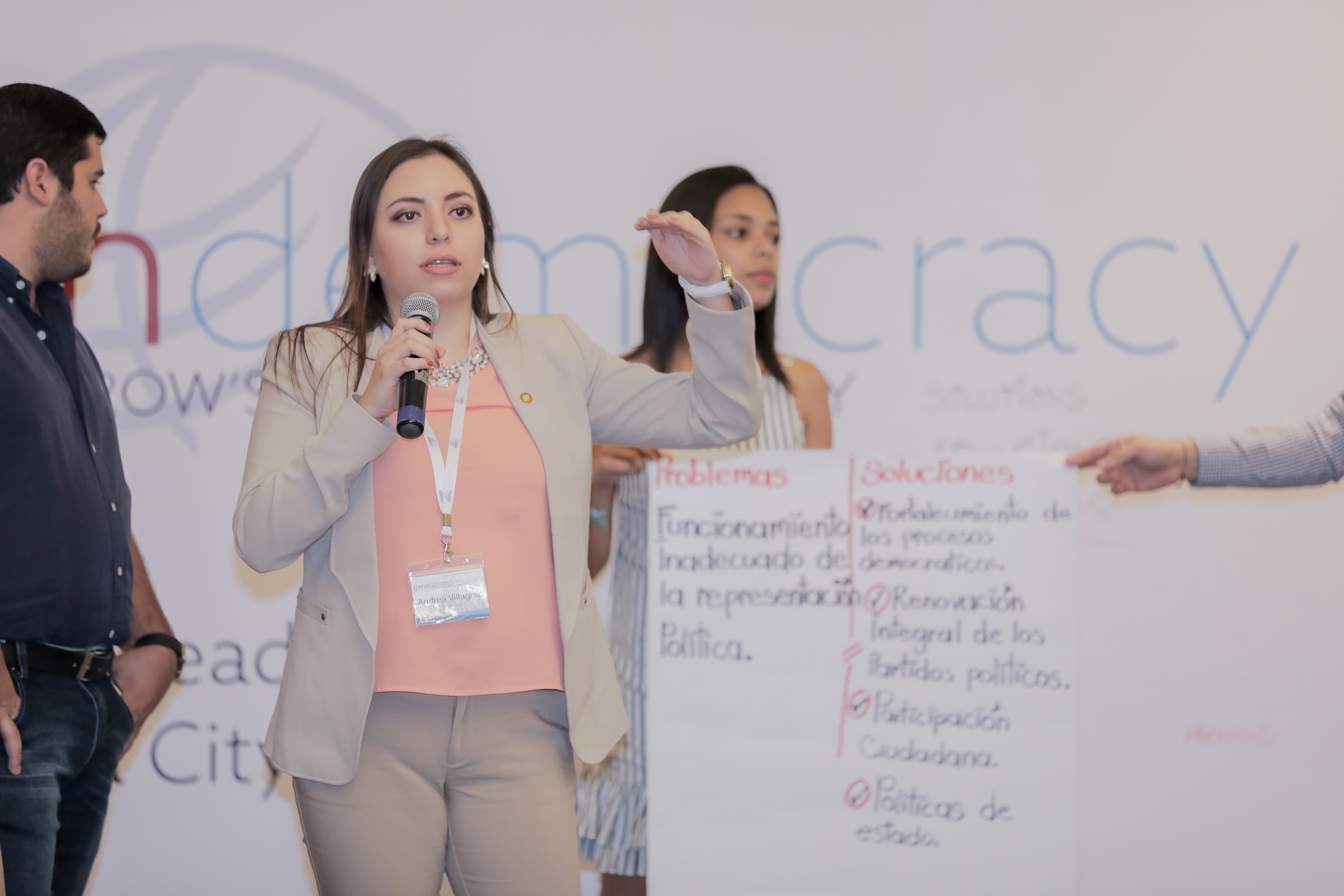 In March 2018, the International Republican Institute (IRI) brought together twenty-five youth leaders and members of government from Latin America and the Caribbean, including public officials in decision-making positions as well as representatives from civil society organizations. The objective of this event was to maximize the positive impact of young leaders in their communities and to define common areas of action. People like Napoleon Garcia, a Salvadoran expert on social innovation and public policies focused on youth, and Andrea Villagran, a congresswoman from Guatemala, were able to work directly together to create an alliance to impact the fight against corruption.
Andrea is currently working on a law that would require public officials to declare their assets. Napoleon has experience drafting legislation and lobbying with members of parliament in El Salvador on the very same issue. This is why we have decided to join efforts and work collaboratively. We both want Guatemala to have a legal instrument for control and oversights. It is important to mention that in El Salvador, the effort to push public officials to sign their declaration of assets was led by a group of young professionals. And although the initiative has yet to be presented as a law, an exercise was carried out that proved that public officials would be interested in making their assets transparent.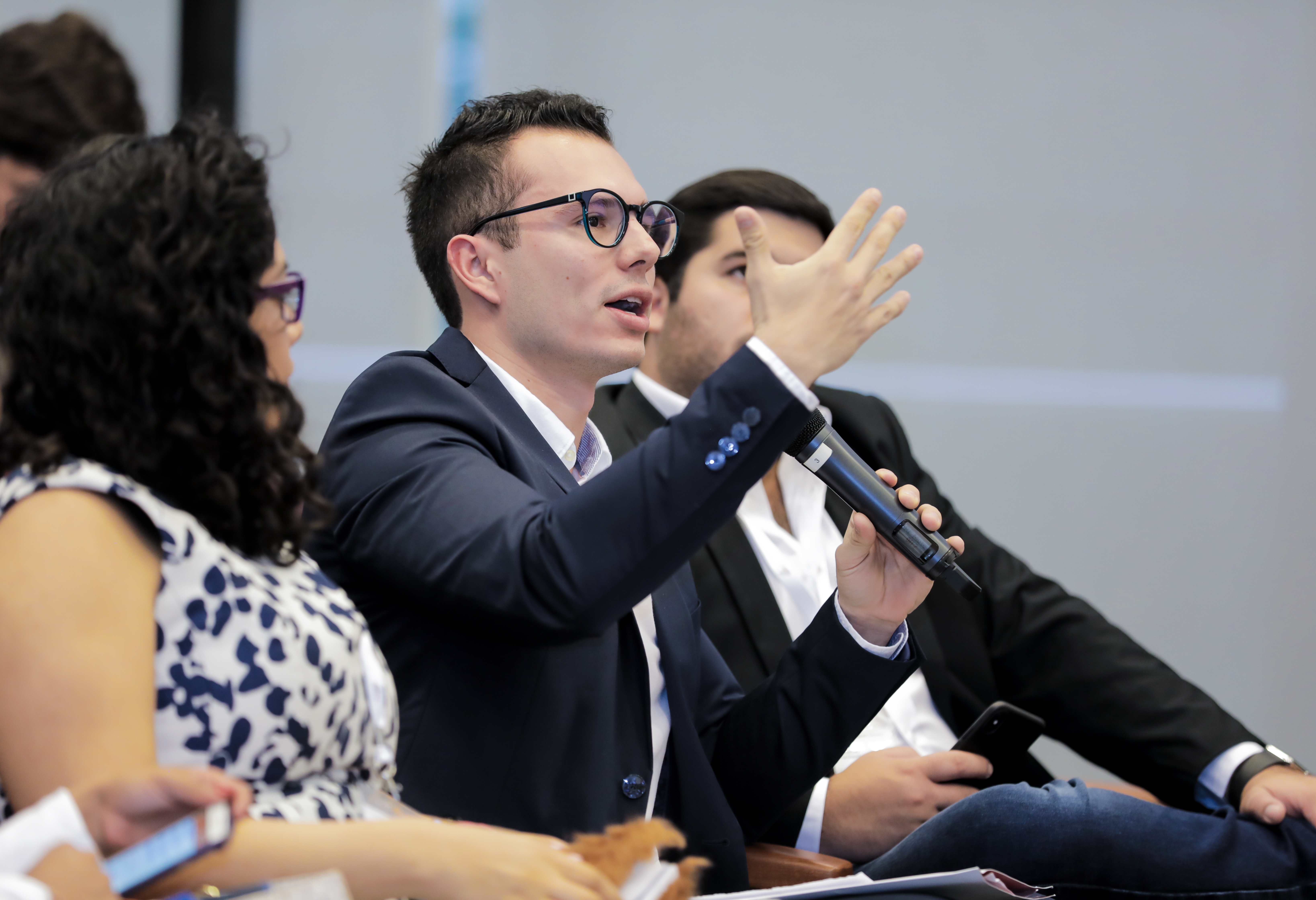 To share expertise from her experience in Guatemala, Andrea has also committed herself to working hands-on with young Salvadorans interested in launching the Civil Death law, which bans public officials who have been tried and convicted of corruption from holding public office for up to 20 years. Also, it seeks to eliminate corrupt practices such as selective adjudication, collusion, and traffic of influences, among others. Thus, we can continue the fight against corruption and clean up the public administration in both our countries.
This strategic alliance was made possible thanks to IRI's Generation Democracy. Through the methodology of the Regional Academy, we were able to learn from diverse experiences in political activism and to have exchanges for collaboration among young leaders from across Latin America and the Caribbean. As youth, we are working to have a positive impact in the fight against corruption in our countries, combining a new global vision and local action.
Learn more about Generation Democracy in Latin America here:
Top