Credible Elections and a Peaceful Transition, a Vital Test for Liberia's Democracy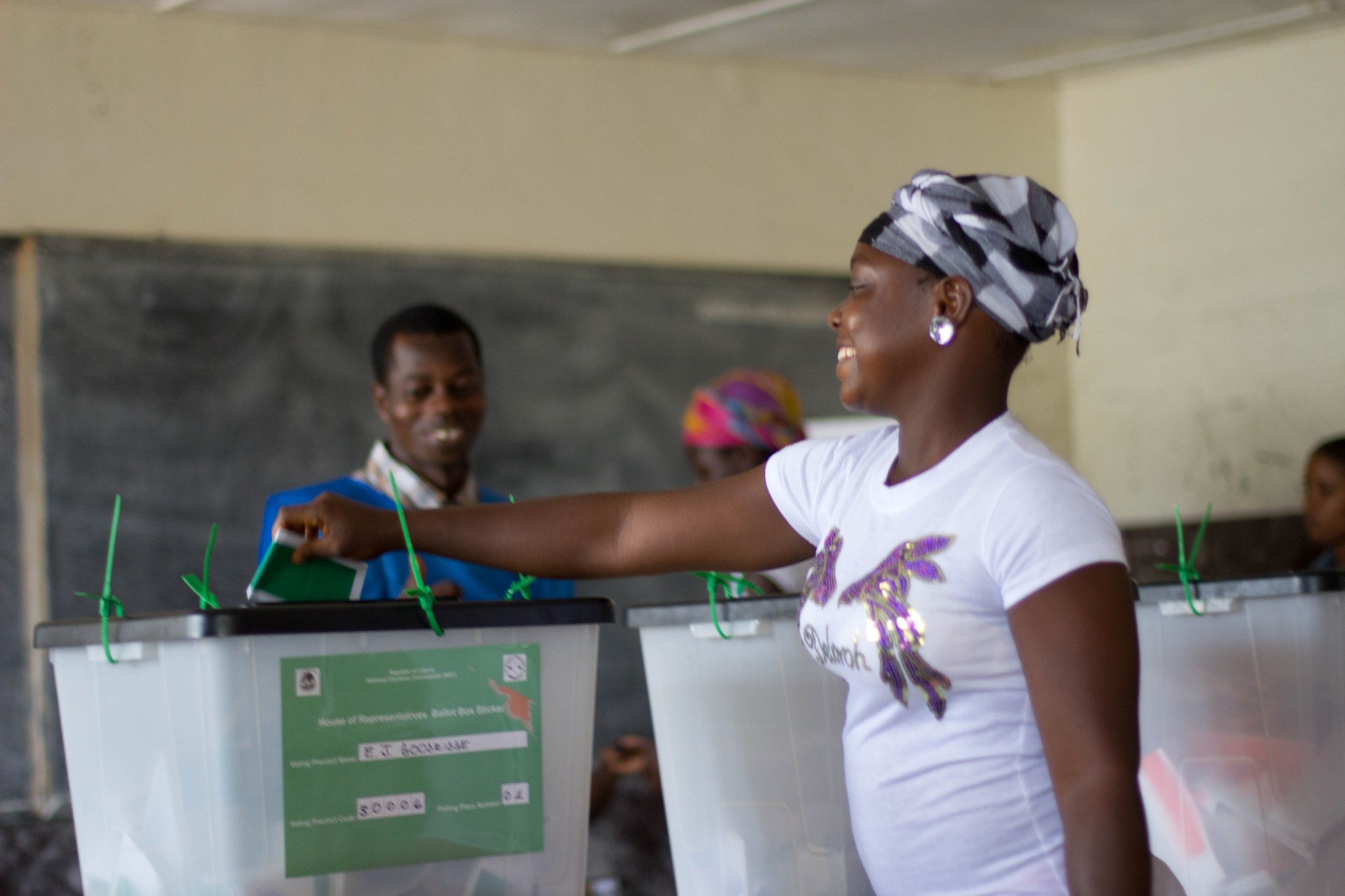 On Tuesday, October 10, nearly two million Liberians will go to the polls to vote for their next president. Less than two decades after a brutal 14-year civil war claimed the lives of 250,000 people and plunged West Africa into conflict, Liberians have an opportunity to consolidate their country's young, post-conflict democracy through a peaceful election and transfer of power.
Making these polls even more significant, they come just three years after Liberia found itself on the frontlines of a terrifying Ebola outbreak and are the first to be fully implemented without the substantial involvement of the UN since 1997. If successful, they will mark the country's first peaceful democratic transfer of power in over 70 years, and, in President Ellen Johnson Sirleaf's words, set Liberia's democracy on an "irreversible course."
Though Liberia is small and mostly underdeveloped, it remains a strategic US ally in a West African region prone to civil unrest and the advances of Islamic extremist groups. The U.S.-based Liberian diaspora, together with outgoing Liberian President Ellen Johnson Sirleaf, has proven to be a mighty lobbying force in Washington, and the U.S. has invested heavily in rebuilding the country's democratic institutions since the carnage of former President Charles Taylor's regime which ended in 2003.
The U.S. Congress recently held several events, including a hearing on the future of democracy and governance in Liberia, designed to highlight the importance of the upcoming elections and pay homage to President Sirleaf. As Africa's first female president and a close friend to many in Washington, she conducted a U.S. farewell tour of sorts in the U.S. recently, during which she was widely recognized for the work she and her administration has done to preserve peace in Liberia and the wider region. But her presidency has also not been without controversy.
Despite her two terms as President and her background in international development, the 2016 UN Development Index ranked Liberia 177 of 188 countries, noting that one-quarter of the population lives in "extreme poverty" and most of the country is without electricity and running water. The U.S. government hundreds of millions of dollars in development assistance during her presidency, but little of the country's looted infrastructure has been rebuilt since the war. Beyond that, systemic corruption continues to infect government institutions in Monrovia and, while Sirleaf is often held up as a powerful symbol of women's progress on the continent, she has referred to mainstream feminism as a form of "extremism."
To her credit, President Sirleaf, a recipient of the Nobel Peace Prize in 2011, has successfully preserved the peace since coming into power in 2005, which was no small feat. The winner of Tuesday's presidential election will have a mountain to climb, as research shows that Liberians expect their next president also to provide the economic and social progress that has so far eluded them.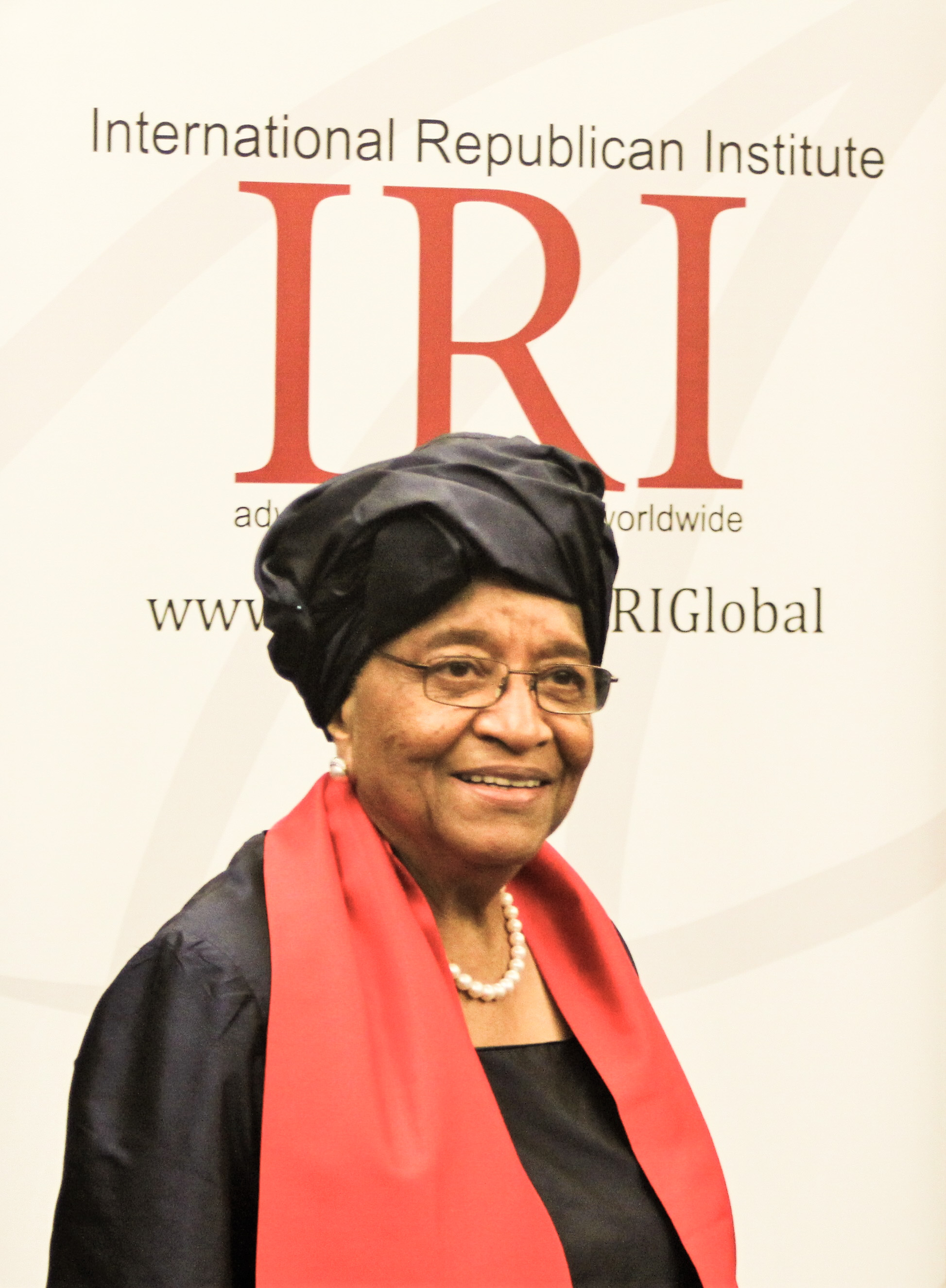 Twenty candidates are vying for that top job, while 986 are competing for 73 seats in the House of Representatives. The most recent opinion poll placed the top three presidential candidates – soccer player turned humanitarian George Weah (of the Coalition for Democratic Change party), long-time politician Charles Brumskine (Liberty Party) and current vice president Joseph Boakai (Unity Party) – in a dead heat. That makes the chances of a runoff in November all but inevitable and increases anxiety and uncertainty surrounding this historic election. As election day approaches, potential problems with the electoral process have become clear.
For starters, some political party representatives have been insistent in saying that victory is inevitable and any loss would be due to rigging. Then you have the National Election Commission (NEC). Several political parties and civil society organizations recently raised concerns regarding the NEC's decision to distribute nearly one million excess ballot papers, an incredibly high amount relative to the number of registered voters and a move that has made some Liberians wary of fraud. Adding to these challenges is the long shadow of former President Charles Taylor. He has been accused of interfering in the presidential contest from his high-security prison cell in the UK where he is currently serving out a 50-year sentence for war crimes committed during the Sierra Leone civil war (1991 – 2002).
Liberia's growing pains are expected given its recent history. Rome wasn't built in a day, and this election probably won't be perfect. Fourteen years ago, as their country emerged from civil conflict, few Liberians could have imagined the level of peace and stability surrounding this election. The importance of a president stepping down at the end of her term and Liberians supporting the first peaceful and democratic transfer of power in generations represent genuine progress for Africa's oldest republic.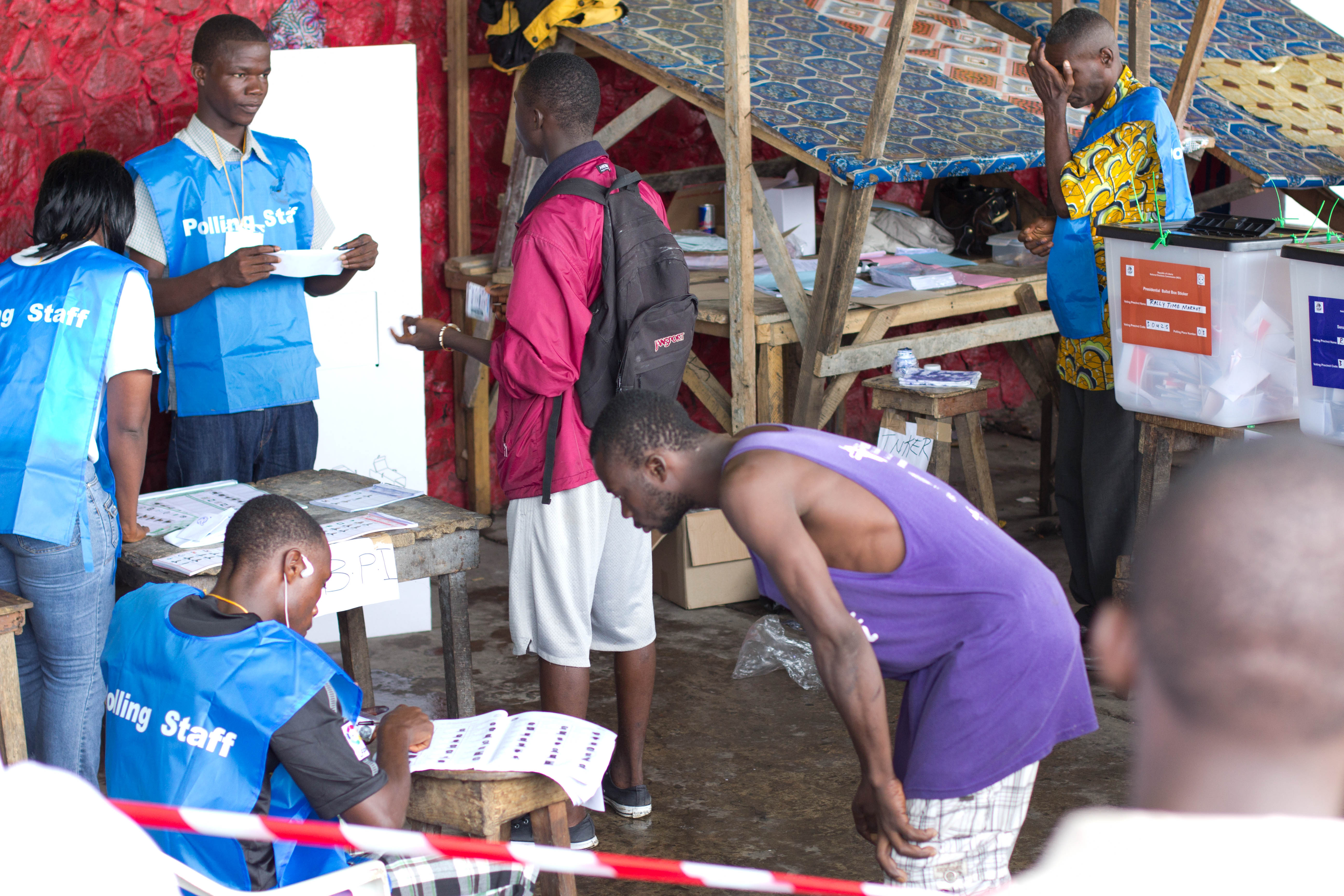 Top