Current Moroccan Consumer Boycott is Threatening the Political Status Quo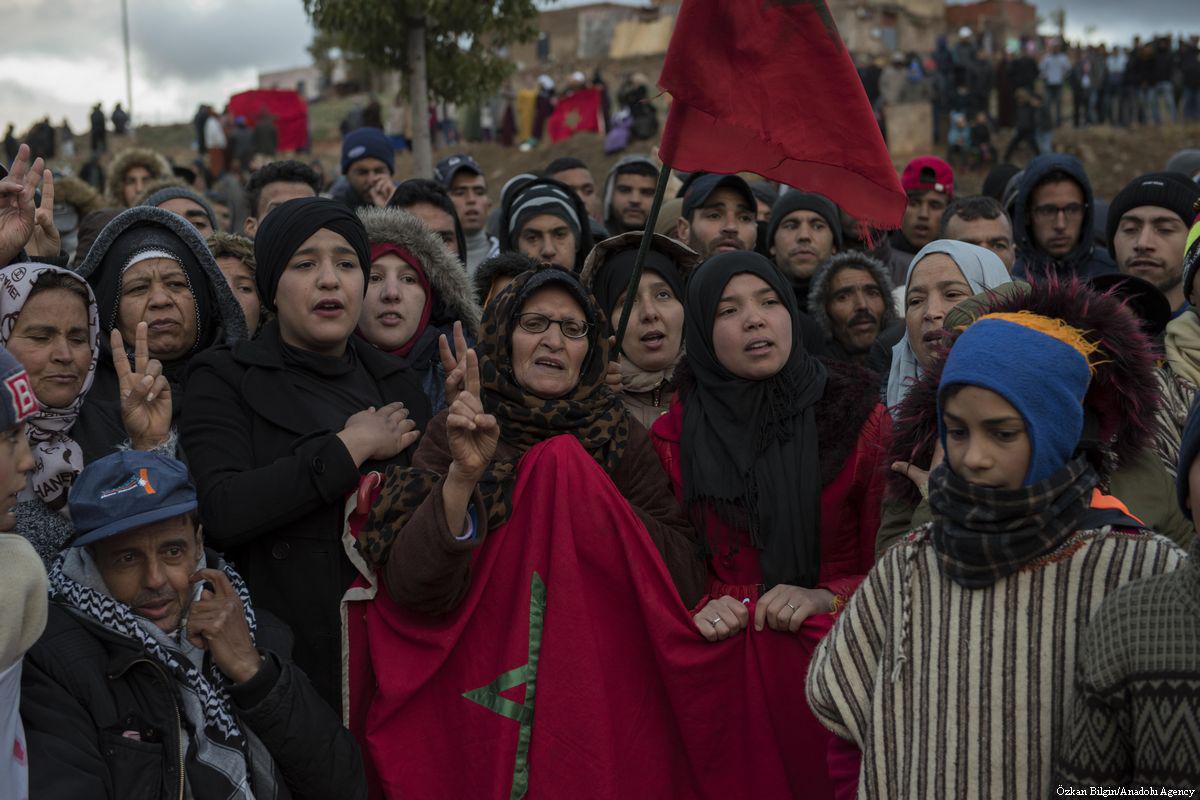 A recent Moroccan consumer boycott is demonstrating the real economic and political consequences of citizen action. Since the call to action first appeared in late April, between 40 and 60 percent of Moroccans have participated in an impressive and politically effective internet and social media-driven boycott of three major national businesses based on their connections to influential economic and political figures.
The ongoing boycott of Afriquia (an oil and gas conglomerate), Centrale Danone (a Moroccan subsidiary of the French multinational Danone) and Sidi Ali (a popular brand of mineral water) is rooted in protest and outrage against corruption and money in politics, a cause which resonates not only in Morocco but also around the world. Price hikes during the lead up to Ramadan on typical commodities initially triggered this protest against perceived corruption and inequality.
There is concern amongst the economic sector over the boycott's potential for medium to long-term harm to the Moroccan economy. One of the targets of the protest, Centrale Danone, reported more than a 50 percent loss of market share for the first half of 2018, driving recent concessions on product prices, and a Facebook message from the CEO of the parent company to the Moroccan people. Recently, after months of silence, Morocco's boycotted mineral water company Les Eaux Minerales d'Oulmes spoke officially on a drop in its revenues in 2018 tied to the Sidi Ali brand.
So far, the political response has been inconsistent. Several officials have released vague public statements denouncing the boycott or dismissing those who participate, and others have not responded at all. These actions have reinvigorated support for the boycott and reinforced the perception of politicians and officials as wealthy disconnected elites.
Official company responses are improving with time as the boycott continues without losing steam, and economic harm becomes more evident. For example, though Afriquia gas has not spoken publicly on the boycott's impact to date, the Moroccan government is currently finalizing a plan to limit fuel prices in an attempt to respond to the boycott.
The protests have also claimed several political officials' careers and threatened others. Former Governance Minister Lahcen Daoudi of PJD resigned after he joined a sit-in against the major boycott campaign in early June. Minister of Agriculture and Fisheries, Secretary General of RNI, renowned businessman and rising national star Aziz Akhannouch has faced public calls to resign from his party over his ties to boycotted company Afriqua, but thus far has remained in his position.
So far, the boycott campaign threatens the influence and stability of the current political status quo and even has the potential to influence national policy and international relations.
What has driven the impact and widespread adoption of the movement so far?
Unlike other contemporary protests in the country, this boycott benefits from being an internet driven movement, the overt acts of which are easy to understand and participate in, allowing for greater inclusivity.
What makes the boycott resonate so strongly with every-day Moroccan citizens?
The nation has long struggled with inequality, access to resources and a lack of opportunities. Pundits, academics, and politicians regularly speak of Morocco as a nation at two different speeds, presenting different opportunities and rules for Moroccans of differing social classes. The peoples' lack of confidence in the ability to access opportunities has the potential to undermine not only faith in politics but more broadly faith in institutions. Both long-running protests over perceived government neglect in the Rif region, and also the ongoing scandals of suspected widespread cheating on the baccalaureate exam serve as concerning reminders of the importance of faith in those institutions.
So, if those in power hear the protests and understand the people's concerns, what is the next step? Who can ultimately respond to Moroccans' demands?
Inequality is a challenge for both developed and developing economies around the world. The ties between wealth and socio-political power creates a hard barrier for democratic principles such as equality under the law. These issues are immensely difficult ones to solve, but the first step is to recognize the problem and speak to public concerns. Political parties are well suited to respond to these challenges, and it will be interesting to observe who answers the call in Morocco.
Top