Last week, IRI Nigeria Program Director Sentell Barnes sat down with Ndi Kato, a rising star in Nigerian politics. Ndi has joined IRI for trainings for young women in political parties and she is currently working to increase the number of women registered to vote in Kaduna State. She joined Sentell for a Q & A last week in IRI's offices in Abuja, Nigeria.
SENTELL: Monday is Democracy Day in Nigeria, marking 18 years of democracy for the Nation. I would like to hear from you what Democracy Day means to you.
Ndi: Democracy Day means freedom. I was quite young when Nigeria returned to democracy after years of military rule. Of course, my generation were all born under military rule and then transitioned into democracy. To put things into perspective, today, my mother earns close to 600,000 Naira ($1,900) a month as a lecturer, and today new entry lecturers earn around 150,000 naira ($500), but when she started working as a lecturer in the 1990s, it was just 2,500 ($8). Under military rule, we were so poor that my mother plucked random leaves in the forest to make soup to feed her family. It is quite different now, but that was their reality.
SENTELL: How do you see democracy in Nigeria?
Ndi: There are a lot more freedoms in Nigeria such as the freedom to join associations and the freedom to hold our leaders accountable. New organizations and associations began to form after the country transitioned from military rule to democracy. My mother and her fellow lectures were unable to join or form associations during military rule. After 1999, associations like the Academic Staff Union of Universities (ASUU) were created to allow people of similar professions to join together. Under military rule, we looked at lifestyle magazines where we saw our military elites living lavish lifestyles but we could not even talk about it or criticize their behavior. Today, we have these freedoms, thanks to Nigeria's democratic government. It wasn't instant but over the past 18 years we have discovered our voice and are able to hold our leaders accountable and as we saw in 2015, even change the leadership of the country peacefully.
SENTELL: What are some of the challenges that you see in Nigeria's democracy?
Ndi: Many Nigerians don't fully understand and sadly, are not used to democracy. So what we have is people operating similarly to the way they operated under military rule. During the military rule being in government was synonymous with becoming rich. Thus, we have the same people from military rule transitioning in and out of government to maintain status quo and I don't believe they understand the freedoms that exist in a modern democratic society. For my generation, freedom is all that we know. The internet and the quick access to information has shown us how other countries are holding up the principles of democracy and how their people are living under democratic rule.
SENTELL: What Are you doing to enhance democracy in Nigeria?
Ndi: I have been working to get more young women involved in the political process. I have been both a beneficiary and a partner with the IRI working to build the capacity of young women in Nigeria. There is a significant deficiency in the number of young women running for office, serving in positions in political parties or actively involved in the political process. This is a big problem. Right now, how many women are in the National Assembly? And if women are not participating at this critical level, it means that we are going to face the same problems.
In addition, I have embarked on a campaign tagged, "My Future Dey My Thumb" to get people who have not registered to vote to participate in the continuous voter registration process. A few Sunday ago, I was back in my village reach out to women on the need to register to vote. We have low voter turnout and registration in my constituency. Following the engagements, the following Monday, the women actually turned up in the Independent National Electoral Commission's (INEC) office to register, although INEC's registration process slow. They can only register 15 people per day in my local area.
SENTELL: What do you think will be the outcome of getting more women involved?
Ndi: More women-friendly policies. Equality for women. I believe that women's rights will be at the forefront of legislative discussions. Because right now, what we have are people who are not women making decisions for women. So women are having little to no say in things that have a direct impact on their lives. And if we are not at the table when these things are being discussed, nothing happens at the grassroots level.
SENTELL: Where do you see yourself in 10 years?
I would have served two terms in office as a member of the House of Representatives.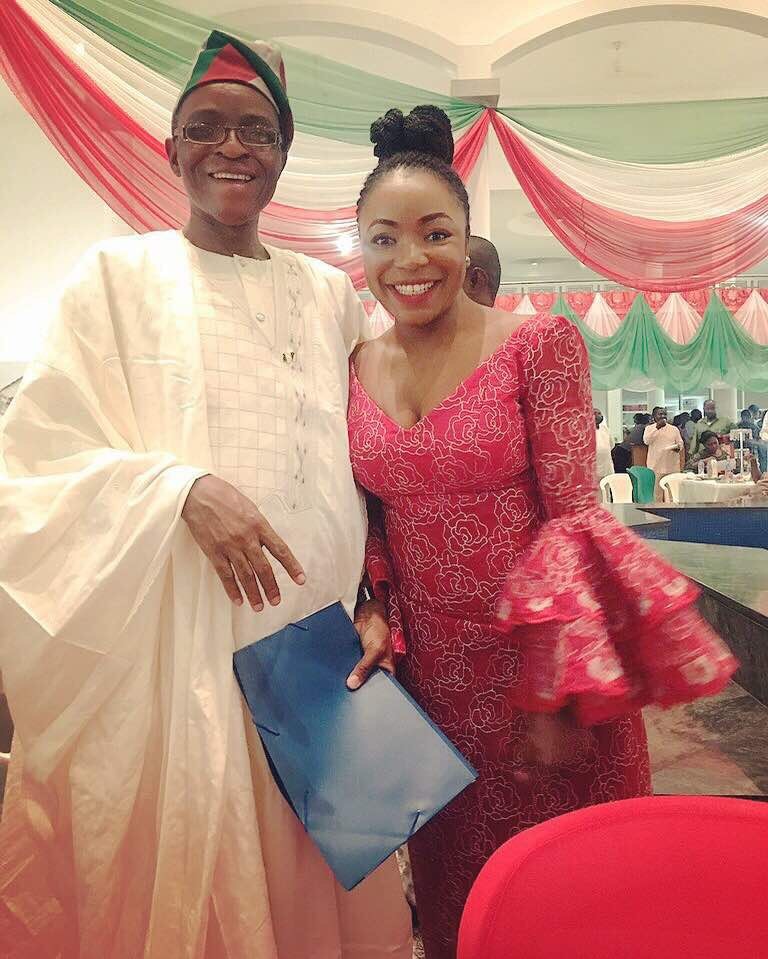 Top