Despite a Woman at the Top, Bangladesh's Politics are Still Male Dominated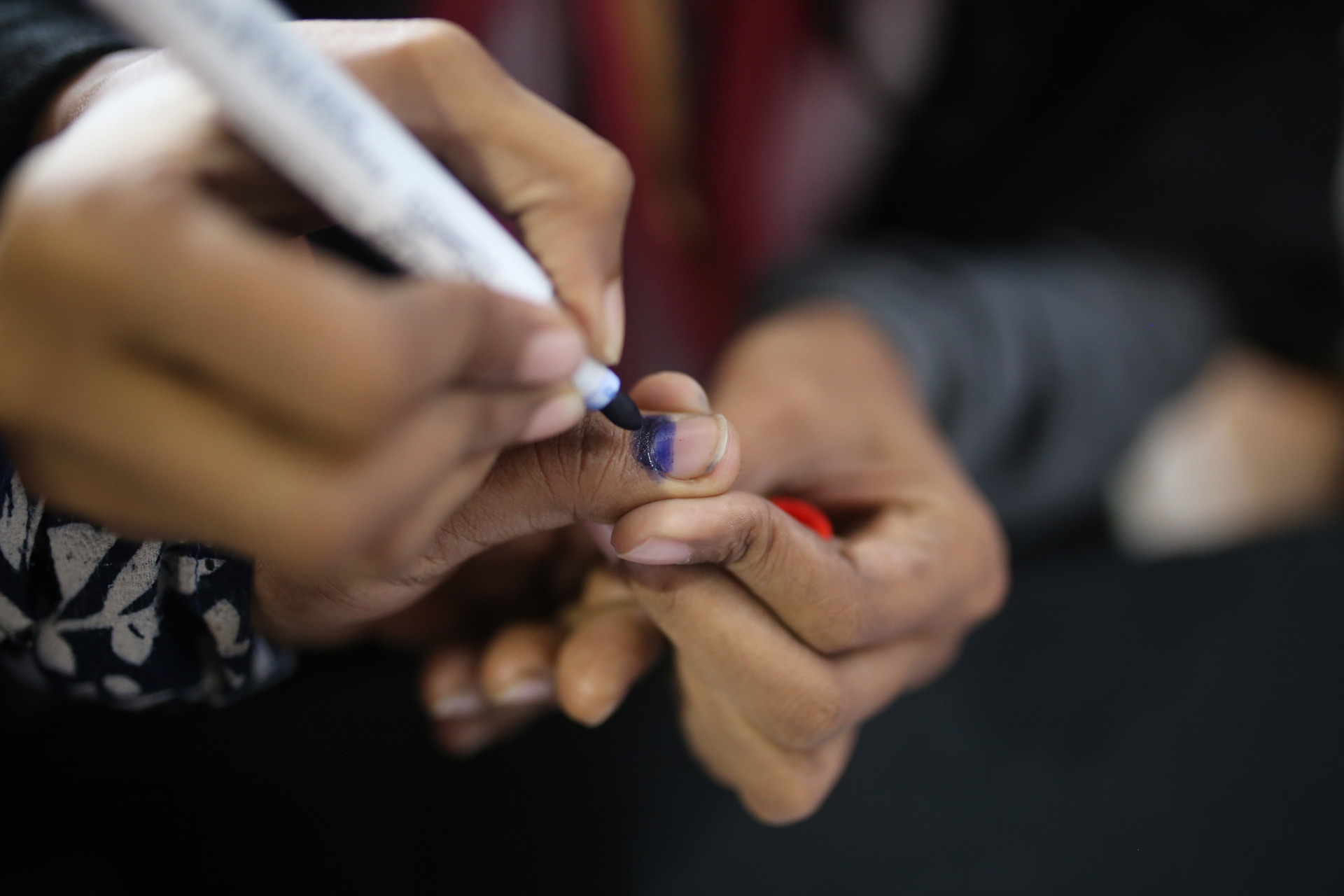 In the 30 years since Bangladesh transitioned back to democracy in 1991, a female prime minister has led the country for over 27 of those years. Sheikh Hasina of the Awami League (AL) and Begum Khaleda Zia of the Bangladesh Nationalist Party (BNP) alternated power as prime minister between 1991 and 2006, and Sheikh Hasina has led Bangladesh continuously since 2008. No country has had a longer streak of almost-continuous female rule in contemporary history.
In Bangladesh's national parliament and local governing bodies, an extensive system of reserved seats for women preserves basic numerical representation. The national parliament has 50 reserved seats that each party fills proportionately to their percentage of the vote. Women are also guaranteed positions in several subnational governing bodies.
Outside of politics, Bangladesh has made significant strides improving gender parity in education, economic participation, and other sectors.
However, the reality of Bangladesh's politics belies this ostensibly gender-inclusive image. In the current cabinet, only five of 54 members are women (including the prime minister). In the 2018 general election, only 36 women were nominated for 300 parliamentary seats, of which 22 won. At the local level, key positions like mayor and chairperson remain mostly occupied by men. There are only 44 women in local leadership positions compared with 5,541 men.
To understand this problem, IRI conducted a barrier analysis, drawing on its SheVotes Toolkit. The analysis found several drivers including conservative social attitudes, longstanding political traditions, and violent politics. Although these challenges are difficult to overcome, IRI's work in Bangladesh is empowering women leaders to join the debate, demand power, and transform politics.
Reasons for Lack of Representation
Several factors drive women's underrepresentation in Bangladesh's politics.
First, politics is viewed as a male space. As seen elsewhere, religious and cultural norms promote an image of Bangladeshi women as mothers and wives while men are the breadwinners. Politics is seen as "dirty" or "corrupting" and not suitable for women.
Second, male party leaders often see men as better candidates. Women in both major parties said their male leaders select other men to run. A long-serving female politician said, "When I sought the nomination for the post of chairperson, the party leaders did not allow me; instead, they insisted I compete for the women vice-chairperson post. Men doubt the capacity of a woman."
Third, there are few women in leadership positions within the party, despite an election law requiring parties to reserve at least 33 percent of committee positions for women. Women are often confined to women wings, which hold little influence over important decisions. This undermines women's ability to advance the careers of other women.
Fourth, the reserved-seat system has been corrupted. A reserved seat is often used as a consolation tool for a male candidate who fails to be nominated. His wife or daughter will get a reserved seat and then serves as a proxy for the man. 
Fifth, the violent nature of Bangladesh's politics often dissuades women from running for office or even voting. 
Enhancing Women's Role in Bangladesh's Politics
Expanding women's participation in politics has a multitude of positive effects. Research shows that when more women are in power, then the government is more responsive to the public's needs; stereotypes of women are challenged; and young girls' self-esteem is raised and ambition grows.
The Bangladesh government also recognizes this need. In 2019, it committed to improve women's participation in the National Action Planon Women, Peace, and Security. There is no denying that women's empowerment has improved in Bangladesh over time, but more is needed, particularly in politics. 
To help address this problem, IRI has developed a two-pronged approach to women's political empowerment. The first prong focuses on obtaining and leveraging men's support. IRI is working with party leaders to create action plans for improving women's participation in politics and conducting workshops on how to cultivate, sustain, and utilize male allies to strengthen women's political power using a forthcoming toolkit created by IRI's Women's Democracy Network.
The second prong focuses on empowering women themselves. IRI is holding political skills-building workshops and organizing networking events for national and local female party officials to learn from each other.
IRI's work in Bangladesh is expanding women's inclusion in political parties and bolstering their role as key political decision makers. Only then will women leaders truly be able to use their voice and skills to transform the political process.
Top