Despite Hopeful Numbers, Hate Crimes Still Endanger Bosnian Unity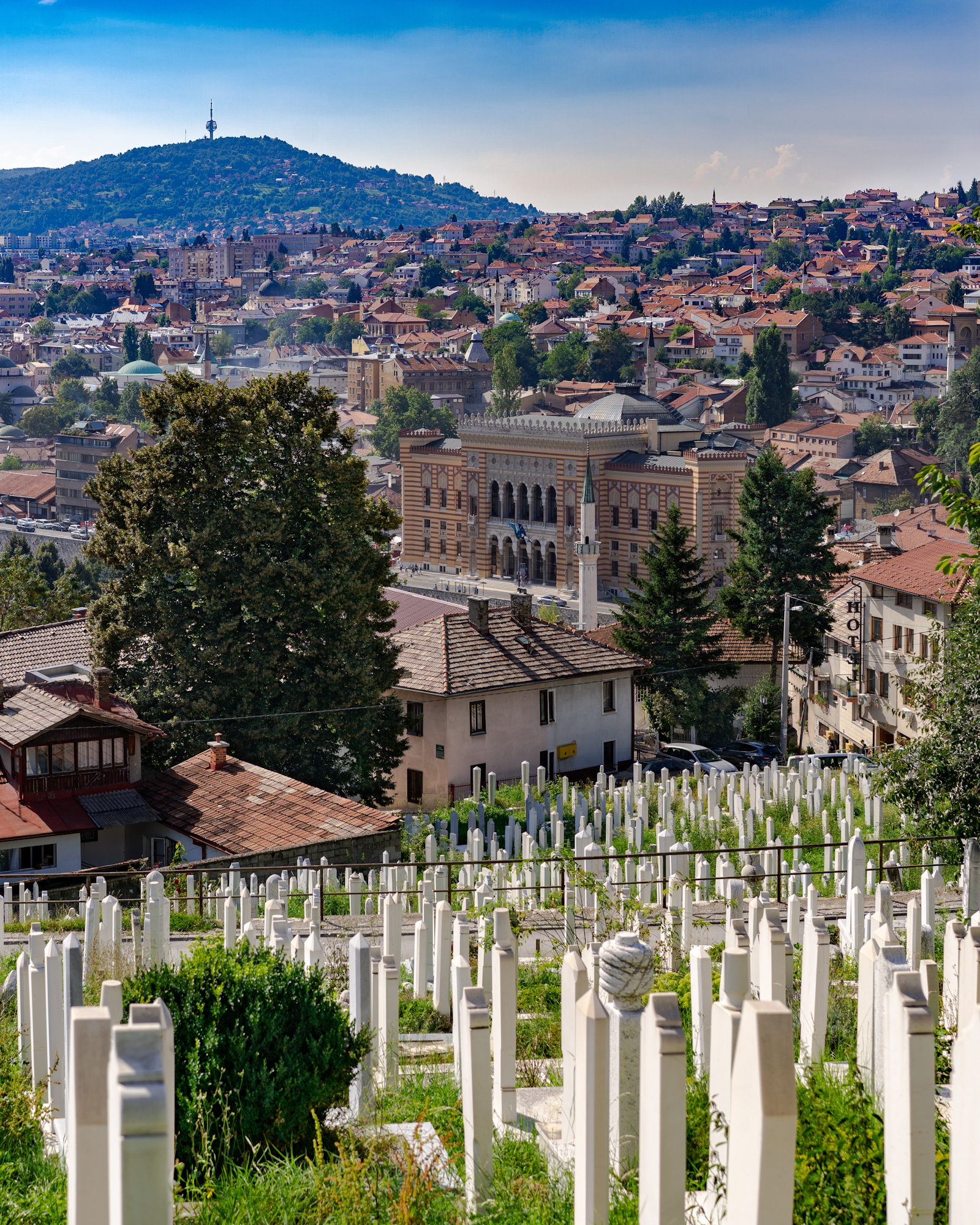 As the International Republican Institute (IRI) continues its work in Bosnia and Herzegovina (BiH), the country – which exists as two united entities – struggles to stay together. Since former UN High Commissioner Valentin Inzko, implemented a genocide denial ban last December, President of the Republika Srpska (RS) entity, Milorad Dodik, moved his state closer to secession from BiH. Dodik's actions also correspond to a recent uptick in hate crime and hate speech across the country, which threaten to spark wider waves of violence.
Though BiH is currently experiencing a year-on-year decrease in hate crime, these numbers are misleading. For one, such statistics discount hate speech and online warmongering. After Dodik's inflammatory decrees set in motion the seizure of state competencies in RS, Bosnia's digital environment burgeoned with discriminatory statements and hateful rhetoric. Likewise, hate crime numbers do not include large events, such as the January 9 rallies where groups of Bosnian Serbs in RS chanted the name of a convicted war criminal and sang nationalist songs during torchlight processions.
In this environment, the tipping point into larger conflict could be closer than expected. Other large events like sports events and religious ceremonies pose high security risks, including a greater chance of hate crime before, after, and during such events. For example, during a 2008 European Championship game between Turkey and Croatia, fighting broke out at Croatian cafes in Bugojno as Croats were attacked by Bosniak fans wearing Turkish jerseys. As a local observer of the event commented, "One game, one event, something irrelevant is sufficient for this to transpire."1
The situation in BiH is made more precarious by the state's weak institutions and faltering political will to deal with hate crimes. Officials are many times unwilling to tackle this issue, both because they are unaware the issue exists and because the capacity of the criminal justice system is lacking. If tensions do continue to rise, there are few mechanisms – either in the courts or in legislative bodies – to identify and prosecute hate crimes. And while certain regions have committed to collecting reliable data, there is little momentum towards measures that could encourage victims to report hate crimes or hate speech incidents. As a result, many crimes motivated by bias are underreported and scarcely prosecuted – necessary first steps towards preventing them.
Overall, the approach to hate crimes throughout the Bosnian judicial system is selective and inconsistent. In fact, there is no statewide methodology for monitoring or reporting them. Police are not required to report – or even consider – bias motivation when responding to crime. Although most police choose to give special care to episodes of inter-ethnic violence, they are left without robust resources when dealing with such cases. Specific protocols for ensuring that hate crimes are recorded and treated properly are missing in many municipalities and there are no dedicated hate crime investigation units anywhere in the country. Likewise, police need the support of the full criminal justice system – prejudice is rarely considered when passing verdicts in court, which would create public recognition and convince members of the community that such crimes will not go unpunished.
To begin addressing this issue, it is vital to keep track of the nature and extent of these crimes. IRI and its local partners are working towards building a network of legislators and active informants that understand and respond to these issues. Currently, IRI is supporting members of the European Integration and Security Caucus as they work on parliamentary initiatives dealing with hate speech and journalists' rights and safety. But more remains to be done. Current inter-ethnic relations in BiH are unlikely to improve if public awareness of the continued hate crimes is low. BiH should combine an institutional system for the recording and collecting of hate crime data with more effective policing approaches on the local level. The solution must involve multiple levels of government making lateral connections to the public. Before that, however, the first step to solving this issue is to recognize it.
Top