Despite Libya's Turmoil, a Young Civil Society Activist Remains Hopeful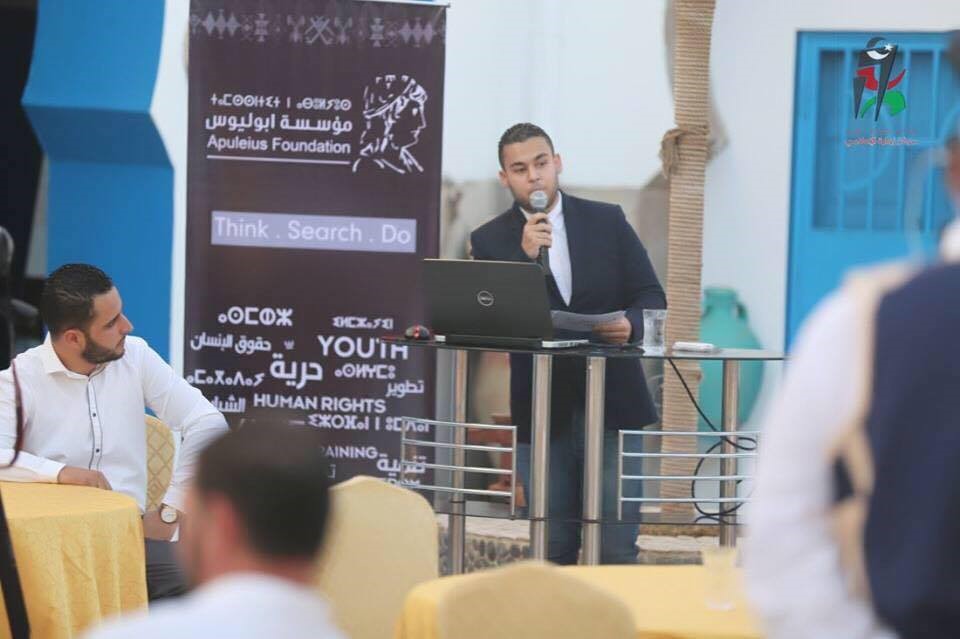 Amr Sufian is a 25-year-old civil society activist based in Tripoli. Like many of his peers, Sufian is disappointed that the February 17 Revolution, which took place in Libya in 2011 in the wake of the Arab Spring, did not lead to a successful political transition.
After the fall of Libyan dictator Muammar Qaddafi, two elections were held in 2012 and 2014. However, tribal, ideological and other political fragmentation pushed the country into deep chaos. For many Libyans, basic state services have disappeared, and security fears are severe.
The hope to live in a democratic country that guarantees social justice and freedom is what pushed Sufian to become involved in civil society in 2015. He first volunteered for Tafat, a cultural magazine that promotes peaceful dialogue between different Arab and Amazigh tribes in the northwestern city of Zuwarah.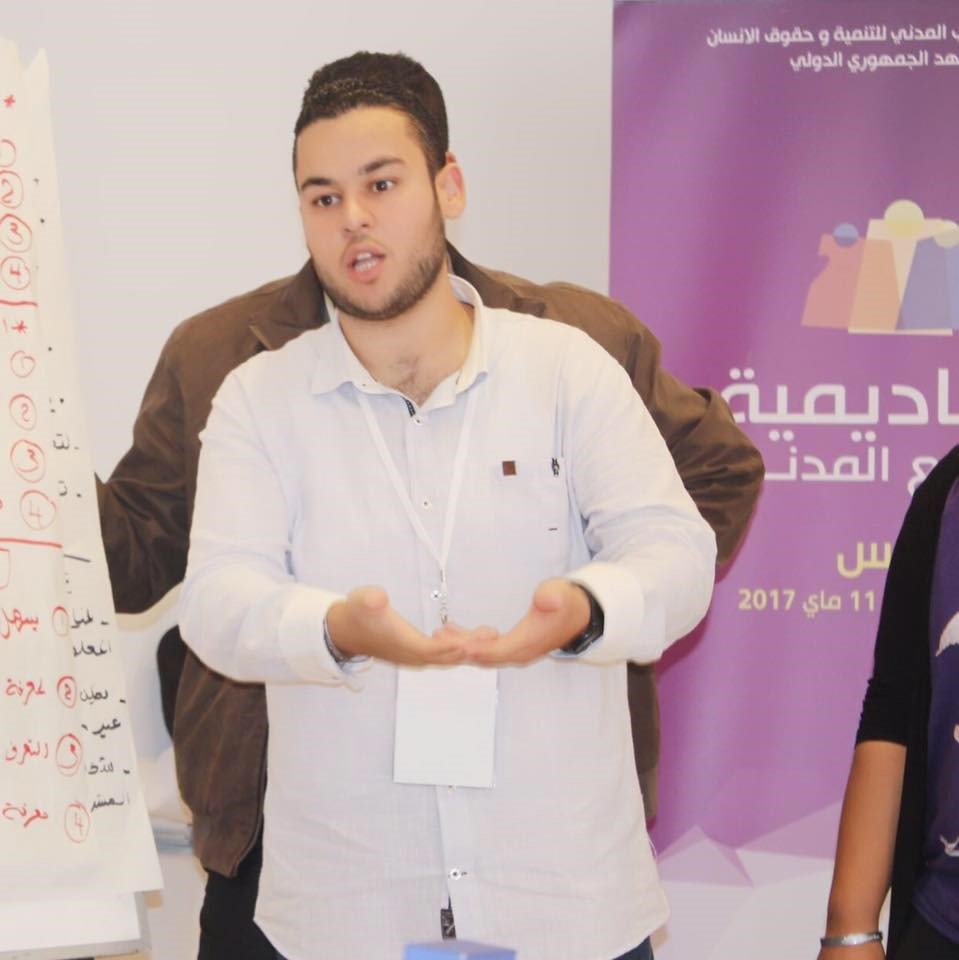 In 2017, Sufian participated in IRI's Civil Society Academy (CSA), a regional fellowship program that equips civil society activists in the Middle East and North Africa (MENA) region with the day-to-day civil society skills and provides peer-learning experiences through internships in established civil society organizations in Morocco and Tunisia.
After learning about new tools in program development, advocacy, and monitoring and evaluation approaches at CSA, Sufian co-founded Apuleius, a Libyan think tank. Apuleius supports the community, youth and decision-makers through research, consultancy and development programs in order to strengthen democratic dialogue structures and establish the rule of law.
Libyans have lived through several civil wars since 2011. Last year's violence, which left 120 civilians dead, including 34 women and children, testifies to the fragility of the situation in the country. Armed forces affiliated with three rival governments and other armed groups and militias have committed gross human rights violations. All parties in the conflict have carried out indiscriminate attacks in densely populated areas. Armed groups have abducted, arbitrarily arrested and detained thousands of Libyans. Torture and other forms of ill-treatment remain commonplace in prisons, whether controlled by armed groups, militias, or state authorities. Women's freedom of movement is arbitrarily restricted. Migrants, refugees and asylum-seekers making their way from Africa to Europe are routinely and systematically subject to serious human rights abuses by Libyan state agents, smugglers and armed groups.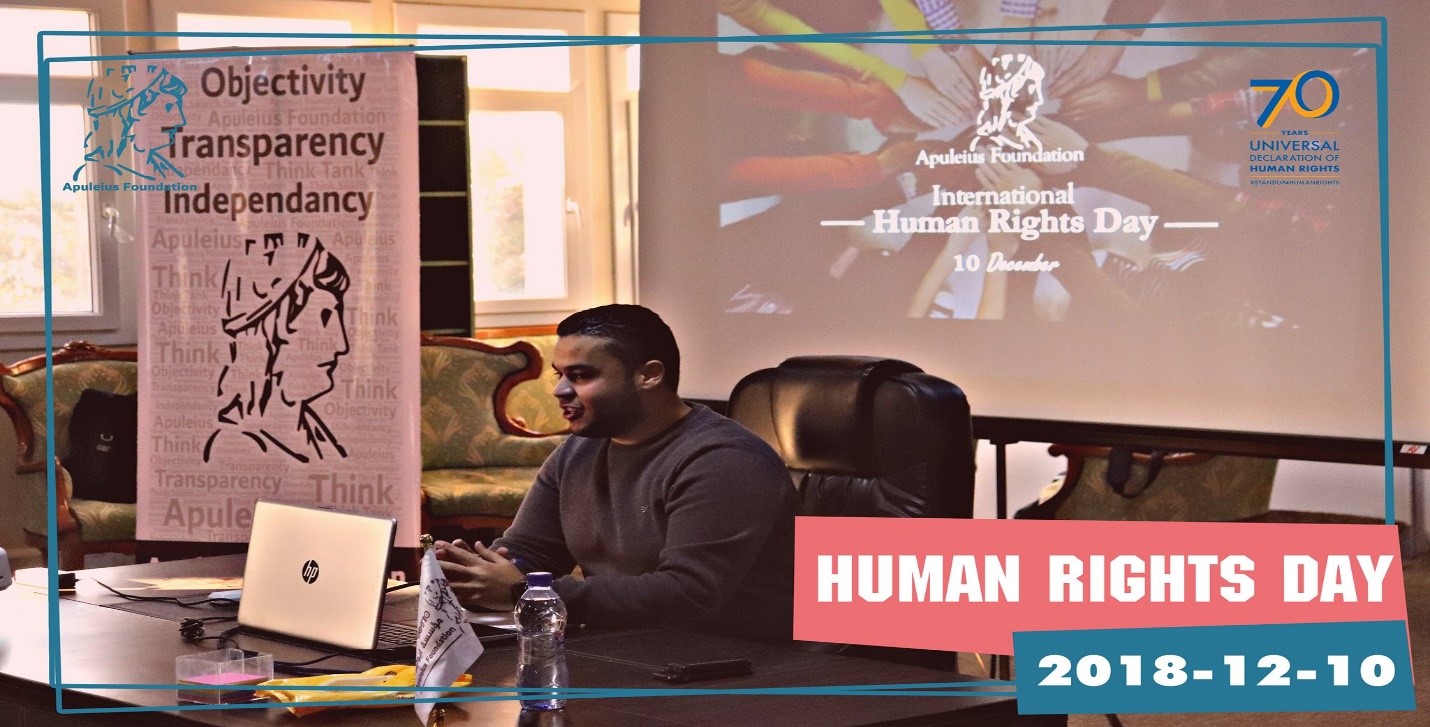 To address those challenges, Sufian is currently managing the Youth Peace initiative in partnership with IRI and the Search for Common Ground. The initiative promotes peaceful coexistence and reconciliation in Libya by training 40 young Libyans in peace dialogue, human rights and citizenship values. Sufian is also working with IRI on preparing a three-month advocacy project to support gender equality and increase women's participation and representation in political decision-making mechanisms.
Despite working in a very challenging environment, Sufian is optimistic. Sufian plans to continue his efforts to mobilize peers in Libya and other MENA countries to influence public policies and contribute to democratization. The hope for a better future in Libya and the MENA region depends on the success of a new generation of civil society activists like Sufian.
Top