Earth Day 2021: Promoting Transparency in Resource Governance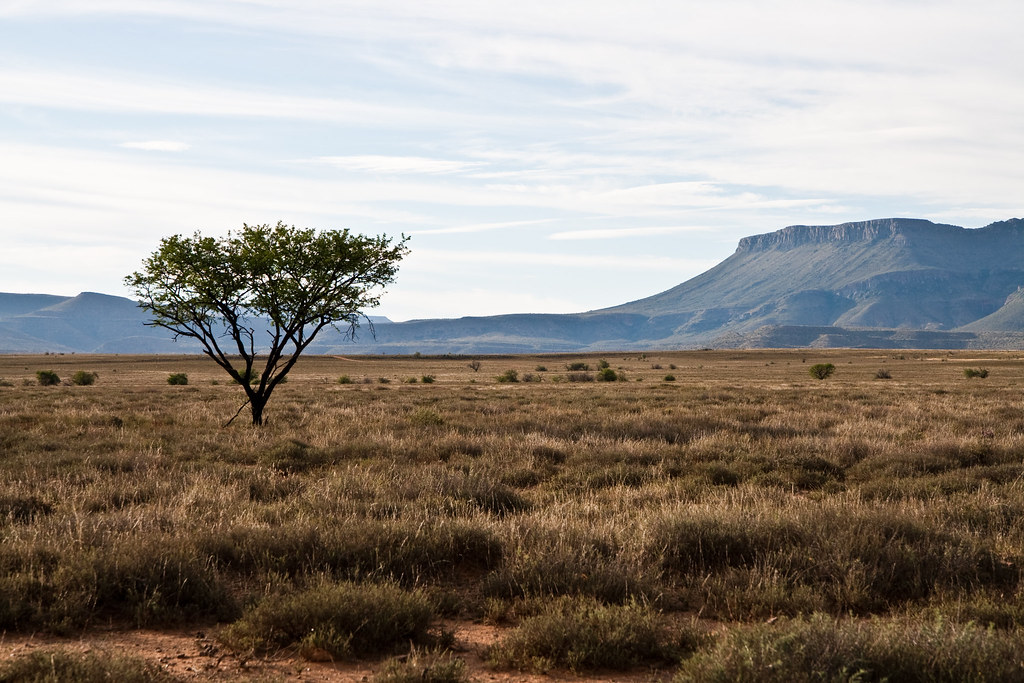 April 22nd marks the world's 51st Earth Day – reminding us of the importance of good resource governance across the globe. Since the first Earth Day, biodiversity degradation, climate change and the wildlife trade – perceived to be a cause of the COVID-19 pandemic – have devastated populations around the world, fueling public discontent and eroding the trust between citizens and representatives. To rebuild this relationship, the International Republican Institute (IRI) is committed to promoting transparency in natural resource management.
The pandemic has been a perfect storm for corruption, spurring illicit behavior as a response to its devastating economic impacts on already-struggling populations. Communities which were previously dependent on tourism now face significant income losses, forcing citizens to consider alternative livelihood sources such as illegal hunting, mining or agriculture, where goods can be sold on international markets under false documentation.
Efforts to address illicit resource extraction are fraught, focusing on poachers or consumers but overlooking middlemen that enable damage to ecosystems. In exchange for bribes, some anti-poaching entities have even allowed citizens and militias to poach the animals they are charged to protect. Corruption further threatens biodiversity through the bribing of environmental inspectors and the rollback of regulations to benefit private interests.
To improve biodiversity outcomes and strengthen democratic systems, the international development community must double down on its efforts to combat corruption. The best way to do so is by empowering those most affected by it. When local citizens are engaged, they can provide their perspectives and legitimize democratic processes by supporting their elected leaders. The trust this process creates between citizens and representatives strengthens civic participation and helps governments act in the interest of their constituents.
For more than 30 years, IRI has worked to boost transparency around natural resources by promoting good governance practices globally. Through our work, we are ensuring democracies become sustainable through elevating citizen concerns over corruption.
Here's a glimpse into how we're doing this across the globe:
In the Gambia, IRI's Fiscal Transparency Innovation Fund (FTIF) is empowering government officials, civil society activists and the media to foster greater citizen engagement in budgetary decisions on natural resource management. Through trainings and collaboration with government officials, IRI has built the capacity of civil society organizations (CSOs) to understand how the natural resource sector operates, enabling the media to publish investigative stories about the sector when accountability is needed. The increased participation of local citizens and CSOs has led to successful natural resource policy updates, minimizing clashes between residents and mining companies – a previous pressure point in the country.
In Iraq, IRI is empowering civil society to advocate for more accountable governance and fight against grand corruption. Among other activities, IRI has supported CSOs and the media to monitor natural resource extraction contracts and licenses, creating avenues for citizens to participate in local governance and access information on revenues stemming from extractive industries. By leveraging extensive in-house expertise and partnering with external experts to create the Anticorruption Toolkit for Civic Activists, IRI has equipped civil society with proven and effective strategies to conduct reform-oriented advocacy. Alongside these efforts, the Institute has continued to promote engagement between citizens and provincial councils to improve citizens' understanding of legal responsibilities regarding public revenue management. These efforts ensure citizen involvement in budgeting and create more informed decisionmakers.
In South Africa, IRI has worked to enhance more transparent extractive resource governance by connecting citizens with their municipal governments to improve their relationship and provide greater opportunities for participation. Through technical trainings, IRI worked with the local authority in Mbizana to improve their knowledge on mining governance processes, understanding of the requirements and expectations of local authorities, and enhance the community's role in natural resource decision-making. The Institute successfully convened engagement forums between local government officials and members of the community, facilitating discussions on how mining contracts impact communities, mechanisms to address the challenges, and collaborating on a shared Social Charter that outlines commitments for increased engagement and participation on mining contracting and government processes.
As we observe another Earth Day in the pandemic, advocates for responsible natural resource management shouldn't count out the power of good governance. Through anticorruption approaches, local participation opens the door for the transparent management of national resources and the protection of local biodiversity. COVID-19 provides a unique opportunity to strengthen governance around the world, demonstrating the impacts that an inadequate government response to emergencies have on citizens. When communities can see how issues affect them and local governments represent the community's best interests, they are better positioned to advocate for a more transparent governance of resources.
In a world threatened by global warming, decreasing biodiversity and a raging pandemic, productive steps to improve governance and combat corruption may be a solution to addressing some the world's most urgent problems.
Top