Empowering Women in Buenos Aires and Beyond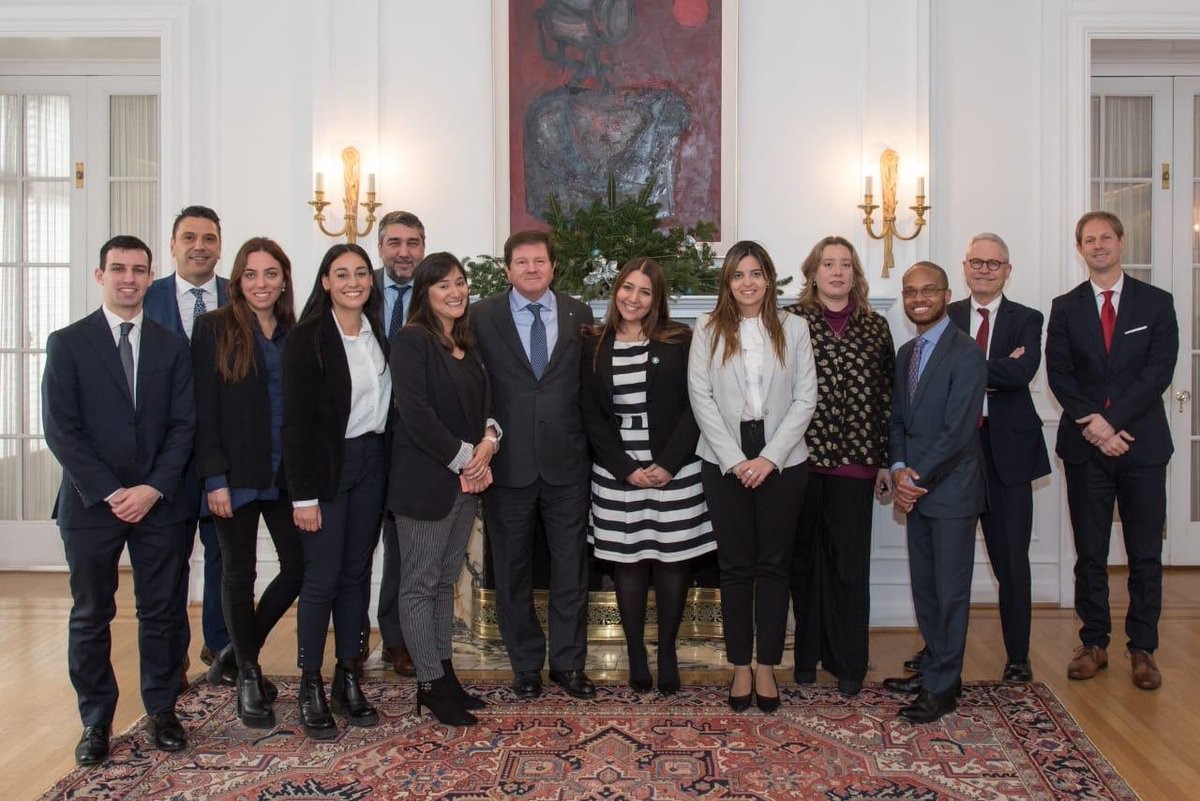 Argentina has a long and celebrated history of women's political empowerment. IRI is proud to support the country's gender equality efforts.
From General Juana Azurduy de Padilla, a female military leader in the Latin American wars of independence, to Cristina Fernández de Kirchner, the first woman to be democratically elected and re-elected to the presidency, and María Eugenia Vidal, the first woman governor of the Province of Buenos Aires, Argentina boasts an impressive track record of female leadership across the political spectrum. The country ranks second in South America and 17th in the world on the percentage of women in parliament, outranking OECD countries such as Belgium, Denmark and the Netherlands. Still, the World Economic Forum's 2017 Global Gender Gap Report, a worldwide assessment of gender equality, found room for Argentina to ensure a level playing field for men and women in the second largest country in Latin America's third largest economy.
Throughout its G20 presidency, which concluded in December 2018, Argentina vowed to "boost women's empowerment, [eliminate] gender disparities in employment, science, technology and education, and [protect] from all forms of gender-based violence." One part of this strategy is a bold movement in the direction of political gender parity. Since passing the world's first electoral parity law in 1991, Argentina has been a trailblazer in raising the number of female candidates on its national ballots. An ambitious update to this law, approved in 2017 and slated to come into effect during this October's general elections, will increase female candidate party quotas from 33 to 50 percent. This is sure to create ripple effects across the region as Argentine policymakers orient themselves more towards family matters, gender-based violence, wage gaps and other issues of historical importance to women.
The U.S. Embassy in Argentina's Public Affairs Section generously supports IRI's women's political empowerment program for rising women congressional staffers in the Argentine Chamber of Deputies. This project take places under a Memorandum of Understanding between the IRI and the Argentine Chamber of Deputies overseen by the General Department of Parliamentary Diplomacy in the Office of the Speaker.
As part of this project, IRI's Southern Cone team recently partnered with the Institute's Women's Democracy Network (WDN) to launch a series of activities aimed at empowering young women staffers in the Argentine Chamber of Deputies. To begin the series, WDN's Argentina Country Chapter conducted eight intensive Women's Political Leadership Academy (WPLA) sessions to equip two dozen young congressional staffers with leadership skills ranging from bipartisan collaboration to action planning.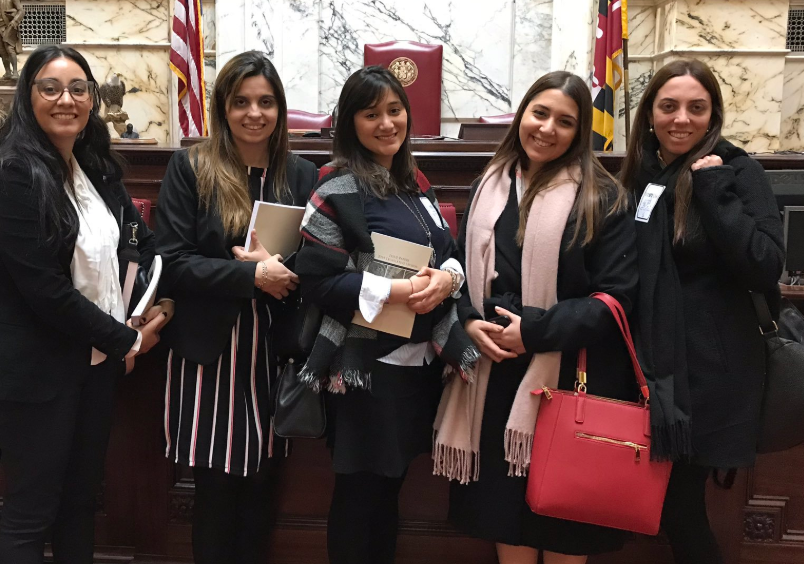 Next, five standout WPLA participants traveled to Washington, D.C. in December to deepen their knowledge of government administration best practices and widen their professional networks through meetings with national and state legislative bodies, budgetary experts and U.S. female congressional staffer counterparts. The group also presented on the status of women in Argentine politics and in the Chamber of Deputies at the Embassy of Argentina. In light of recent efforts by competing powers such as China and Russia to deepen their strategic engagement with the United States' only major non-NATO ally in the Western Hemisphere, the need for this kind of people-to-people diplomacy has seldom been more urgent. The following women participated in the Washington, D.C. exchange:
Mariana de Giuli, Head of North America Area, General Department of Parliamentary Diplomacy, Office of the Speaker of the Argentine Chamber of Deputies
Vanina Montes de Oca, Chief of Staff, Office of Congressman Marcelo Wechsler
Priscila Raban, Manager, Argentine Chamber of Deputies' Deputies Assistance Office
Paloma Martin, Manager, Argentina Chamber of Deputies Office of Special Projects
Gabriela Commatteo, Technical Team Coordinator, Argentine Chamber of Deputies Office of Parliamentary Modernization, Innovation, Transparency and Democracy Strengthening Program
Aldana Lorena Cardozo, Staff Assistant, Office of Congresswoman Silvia Lospennato
Fortunately, these activities build on similar efforts IRI is carrying out across Latin America to amplify women's voices in the political and social spheres. Such efforts include preventative workshops on domestic and gender-based violence in Panama, advocacy trainings targeting young women journalists in Ecuador, and events designed to foster dialogue between women's organizations and municipal policymakers in Colombia.
Like these initiatives, IRI's work with young Argentine women staffers promises to yield long-term benefits. This spring, the five participants from IRI's best practices exchange will share what they learned with female peers working in provincial legislatures. As the country's new gender parity law affords women more opportunities to get involved in Argentina's political process, these connections will empower women to leverage those opportunities more effectively. In the process, they may help vault a new generation of women leaders to political office, improving Argentina's regional standing on gender parity and fostering a culture of women's political participation across the region.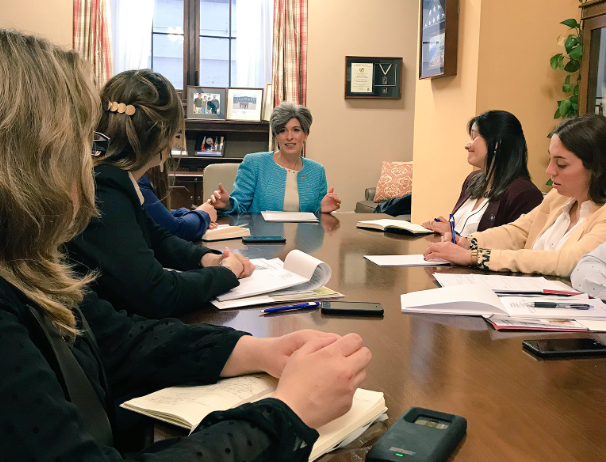 Gabriela Commatteo, one of the exchange participants hopes to do just that. Since entering the public sector, Gabriela has drawn inspiration and wisdom from a number of key female mentors, including WDN Argentina chapter president Raquel Munt. With the knowledge she has gained through IRI activities, she looks forward to becoming that same mentor and advocate for others. "After these trainings, I am carrying home so much knowledge, so many tools for empowerment and leadership, and an amazing network," she told IRI staff. With those tools in hand, Gabriela and her WPLA peers are prepared to lead a new wave of female empowerment across Argentina and beyond.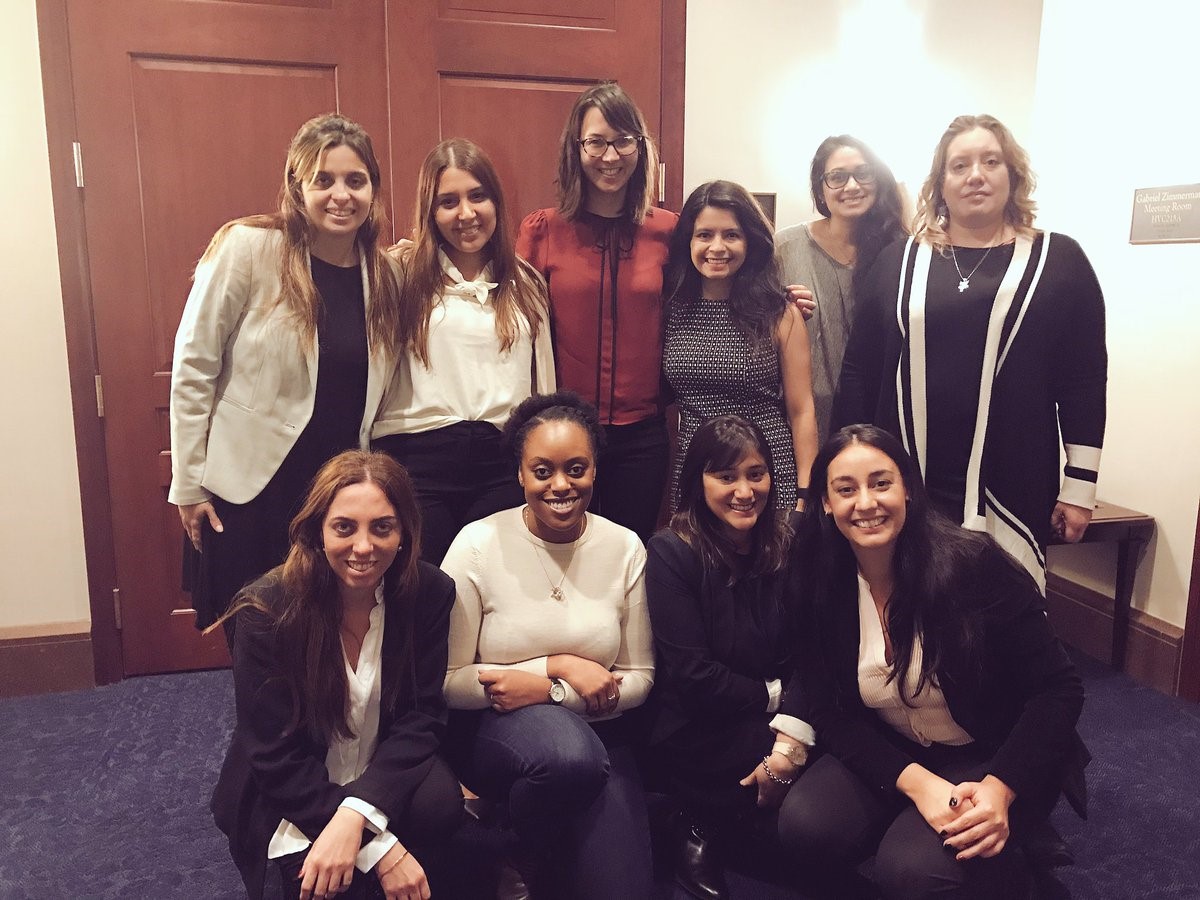 Perhaps more importantly, the work of women like Mariana, Vanina, Priscila, Paloma, Gabriela, and Aldana will serve to honor the memory of those who cleared the path they now walk. IRI hopes that its assistance will help Argentina's young women close the gender equality gap and ensure that they have a seat at the table.
Top