Empowering Women to Rebuild and Reform Lebanon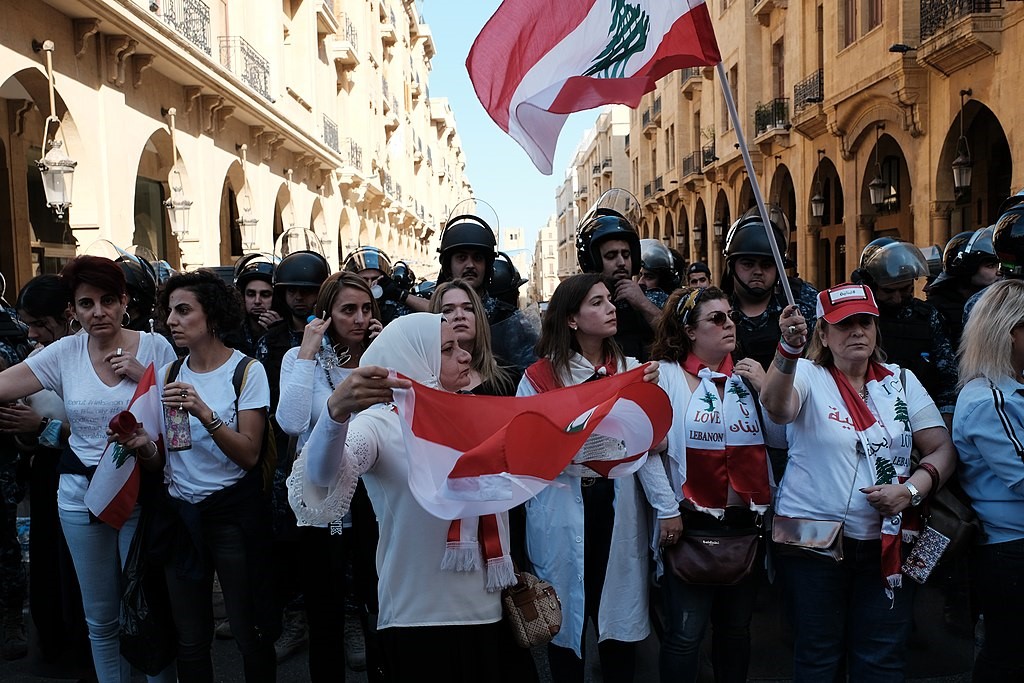 Killing at least 200 and robbing many others of their homes and livelihoods, last month's catastrophic explosion in Beirut shows the dreadful human cost of corrupt governance. Long before the blasts shook the city, government failures had been mounting and citizens were demanding increased transparency, accountability and responsiveness. Had their concerns been addressed and a less corrupt government formed, the negligence that resulted in the explosions might have been avoided.
Despite the limitations imposed by the pandemic, the Lebanese people are continuing to press for reforms and carry forward the protest movement that began in October 2019. With much of the movement led by women, the International Republican Institute (IRI) is proud to partner with women activists in Lebanon as they continue to push for a more democratic and inclusive society.
Last autumn, protests erupted in Lebanon in response to decades of political corruption and economic mismanagement – failures that came to a head with the COVID-19 pandemic and the Beirut explosions. The protest movement's demands center around transparency, economic reforms and an end to the sectarian politics that have plagued the country since its inception, while Lebanese women have also sought reforms to advance women's rights, address sexual harassment and enhance inclusive governance.
As protests continue, these women remain determined to challenge their traditionally marginalized role in politics. IRI's partners in Lebanon are empowering changemakers by working to create a more active and inclusive civil society where women's voices are amplified. Utilizing virtual technology, and collaborating on projects related to energy, environmental legal reform, public and economic policy, freedom of speech and more, local partners are equipping women with the skills to effectively organize online and in-person advocacy movements.
In Lebanon, the challenge of forming an inclusive civil society within the country's complex political order has persisted throughout most of its history. Among these challenges, the inclusion of women in the Lebanese political processes has been a major concern. Women are generally not taken seriously in Lebanon's political stage. In fact, rights as simple as personal status are still contested by Lebanon's female population.
However, this lack of demographic inclusion is changing in Lebanon. Despite governmental repression, COVID-19 and the explosions in Beirut, the role of women as both leaders and facilitators of the protests has increased. Recordings of the protests show women creating tents, feeding locals and physically protecting the Lebanese from police brutality. As this new wave of grassroots organizations grows, scholars and policymakers are taking notice.
Gender inclusion was prioritized in the formation of the current government: six out of 20 appointed ministers were women, an increase of two from the previous cabinet. While such measures do not address larger systemic issues of inequality, they indicate an awareness of the need to foster a more inclusive political culture, and are something that IRI's partners on the ground seek to build upon.
As popular protests continue and Lebanon grapples with the fallout from both the Beirut explosion and the pandemic, IRI is committed to collaborating with local leaders to assist them in empowering the voices of Lebanese women across the nation.
Top