Enhancing Women's Leadership Capacity in Uganda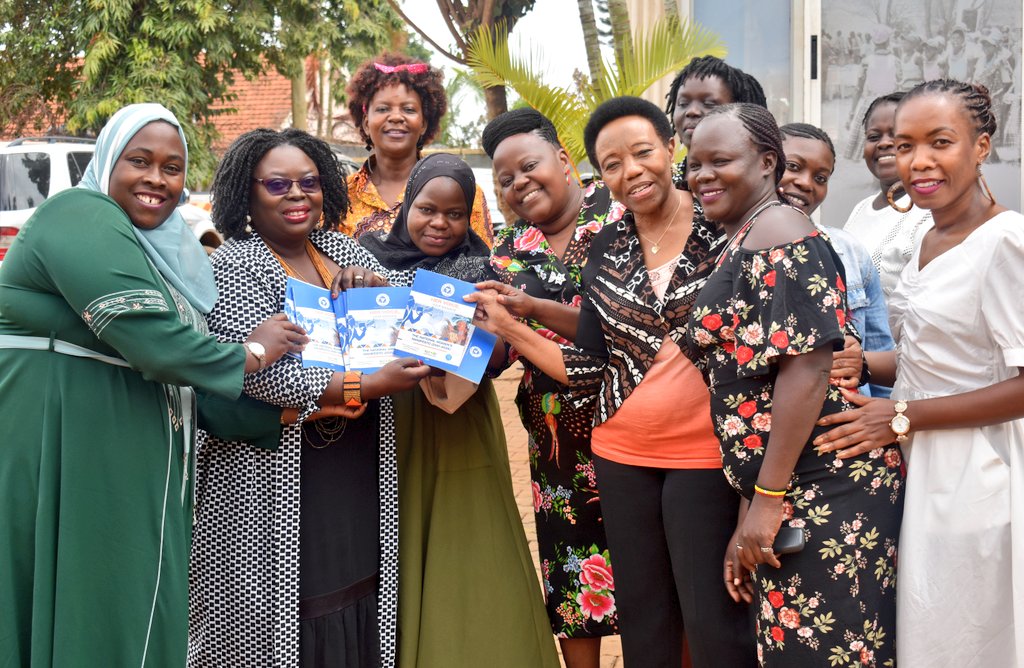 Since Uganda's 2005 referendum, which ushered in the multiparty system of government, women political leaders have struggled to secure leadership roles and participate in elections. Women political leaders are often underrepresented within political parties, deeply impacting their participation in decision-making processes. In 2022, only 34 percent of representatives in Uganda's National Assembly were women, a testament to the hostile and violent environment that discourages women from participating in politics.
On March 2, 2023, International Republican Institute (IRI) and Uganda's chapter of the Women's Democracy Network (WDN-Uganda), launched the Interparty Women Platform (IWOP) to provide a platform for women political leaders to overcome the barriers that hinder meaningful participation in politics. Local media houses provided comprehensive coverage of the event, disseminating information about the new platform to the public, through TV programming (NTV-Uganda, NTV Lunchtime News, NTV-Luganda (Akawungeezi), Spark TV, BBS TV) online publications (Nile Post, PML Daily, Watchdog Uganda), and radio stations (Radio One, KFM, CBS FM, Capital FM, and Akaboozi FM). 
With IRI support, IWOP focuses on 1) providing capacity building trainings to build skills in strategic planning, policy development, and advocacy, 2) facilitating meetings with senior political leadership to showcase women member's skills and improve personal and professional relationships, and 3) building digital advocacy capabilities.
Strategic Planning
Many political parties in Uganda lack comprehensive strategic plans and internal governing documents, impacting their capacity to set priorities, collaborate with other parties, and develop policies responsive to constituents. IRI and WDN-Uganda conducted two workshops to assist IWOP members with drafting internal governing documents, including a Memorandum of Understanding and five-year strategic plan. Following the workshops, IWOP leaders engaged with the women's leagues of their respective political parties to introduce the IWOP framework and seek individual party support. In addition, IRI and WDN-Uganda conducted legislative trainings including on drafting anti-sexual harassment policies, and specifically targeted party leadership to address violence against women.
Gender Policies
As stipulated by IWOP's five-year strategic plan, IRI and WDN-Uganda conducted a policy development training series for women's platform leaders. As a result, party leaders recognized inclusivity as a tenant of building stronger political parties and agreed to develop gender policies. Fulfilling their promises, three political parties—Uganda Federal Alliance (UFA), National Resistance Movement (NRM), and Alliance for National Transition (ANT)—drafted gender policies. IRI and WDN-Uganda also organized two roundtable meetings and seven parties verbally pledged to address internal sexual harassment from party leaders. The Forum for Democratic Change (FDC) and ANT implemented strategies to promote women's leadership by creating opportunities to chair meetings, represent the party in media appearances, and provide mentorship to women leaders. These efforts aim to challenge male dominance in politics and increase female candidate visibility.
Networking and Digital Advocacy
As a result of IRI and WDN-Uganda-supported trainings, IWOP leaders developed the skills to attract media attention on key issues. For example, IWOP leaders condemned police brutality and violence against female members of parliament who peacefully protested on Twitter. They also marched to the Ministry of Internal Affairs to petition against security interference in Women's Day activities across the country, calling for police to provide security for women in parliament.
IWOP continues to engage in ongoing visibility efforts, including holding press conferences and meetings to plan future advocacy initiatives. A testament to IWOP's enduring success and the efficacy of unified voices, four months after its founding, members of the women's platform met with the president of the Democratic Party to discuss challenges for women participating in politics and violence during election periods.
The Future of the IWOP and IRI
As a result of IRI and WDN-Uganda support, IWOP's early success and multiparty reach offers hope for the sustained and increasing involvement of women in politics in Uganda. Moving forward, IRI plans to expand its women-centered efforts with the platform and will continue to identify opportunities to empower women leaders in Uganda.
Top