Ensuring Information Integrity Through Chaos Amidst the "Semilla Surprise"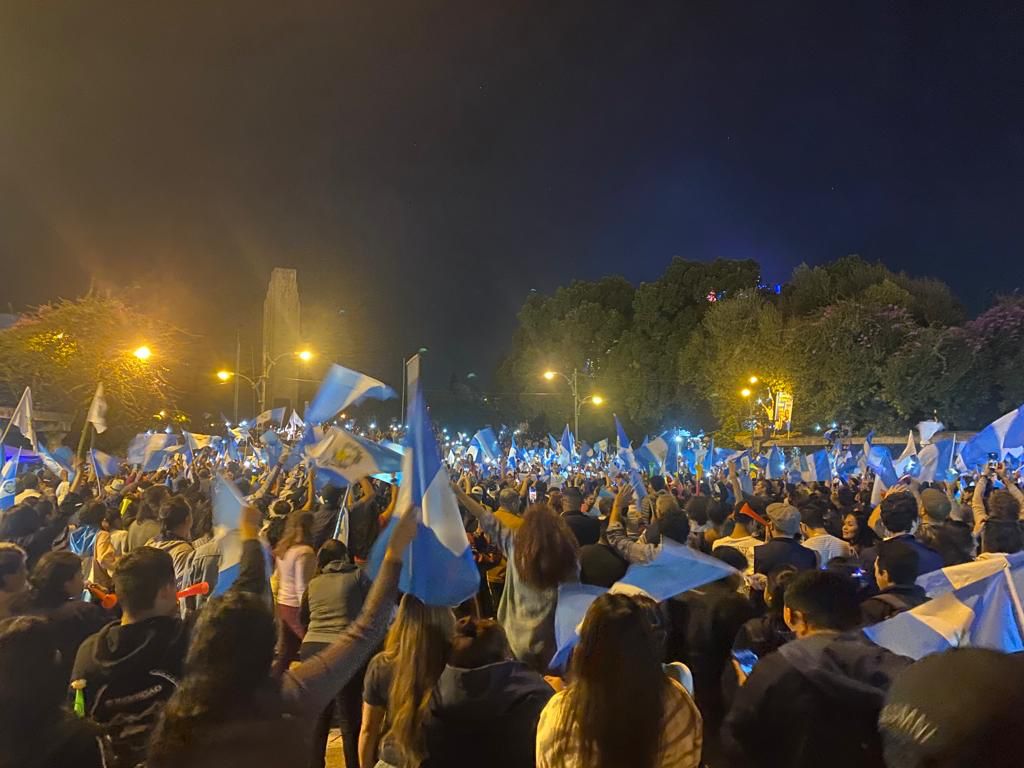 On June 25, 2023, results of the first round of Guatemala's general elections surprised onlookers as Bernardo Arévalo from center-left political party Movimiento Semilla, placed second, emerging as an unexpected presidential finalist to stand off in a second round against the widely-known Sandra Torres —three-time presidential candidate and former first lady from the center-left party Unidad Nacional de la Esperanza (UNE). This "Semilla Surprise" set public institutions on alert, as the unexpected emergence of Bernardo Arévalo —academic and former ambassador— placed two center-left candidates to vie for the presidency in the traditionally conservative country. In the August 20 runoff, Arévalo won with 57 percent of the vote, giving him a clear mandate to deliver on his anti-corruption agenda. This poses a potential threat to the established government structure that has been dominated by three successive administrations where corruption has been a major challenge.
Since 2015, the International Republican Institute (IRI) has consistently worked to support information integrity efforts and to disseminate information to the Guatemalan public about electoral processes. IRI's technical assistance has been crucial as independent media, high-profile journalism, and freedom of the press in Guatemala have been increasingly at risk. This was personified by the arrest and imprisonment of José Rubén Zamora, the founder of El Periódico, one of Guatemala's leading investigative newspapers, just before the primary elections. Journalists also found their path to polling centers obstructed by representatives of the Public Ministry (Ministerio Público, MP) impeding them from monitoring and reporting on election-day activities. In some cases, journalists were even forcefully ejected from these locations by the national police.
IRI has over the years supported Guatemalan journalists through capacity-building sessions to enhance their understanding of electoral processes to help inform citizens. These sessions addressed challenges in electoral coverage, adopting effective journalism strategies, understanding electoral law, mastering information systems, and adopting self-care methods to adapt to the strain of working in a context often hostile to journalists. Journalists also underwent training on the Law on Elections and Political Parties (Ley Electoral y de Partidos Políticos, LEPP), enriching their comprehension not only of Guatemala's legal framework but also of their rights and responsibilities within the electoral process.
Despite national and international efforts to support free, fair, and safe elections, the "Semilla Surprise" result in the first round led to political turbulence. Following the electoral results, nine Guatemalan political parties raised concerns regarding irregularities in the ballots and subsequently called upon the Electoral Supreme Court (Tribunal Supremo Electoral, TSE) to undertake a thorough review of these discrepancies. However, it was the Constitutional Court (CC) that granted the political parties' request for a review, thereby suspending the official declaration of results and opening the possibility for a recount of votes, —which would be in violation of the terms of the LEPP. 
Just as the TSE was on the verge of formalizing the results, further compromising the outcome, the Special Prosecutor's Office Against Impunity (Fiscalía Especial Contra la Impunidad, FECI) requested the suspension of the Movimiento Semilla political party. This suspension was based on allegations of procuring false signatures for their party, a claim that prompted the MP to call for a continued investigation. Suspending a political party amid an ongoing electoral process would be in violation of electoral law in Guatemala.
In response to conditions in Guatemala, IRI continues to partner closely with diverse groups of journalists and civil society actors to support them to adapt and continue to effectively convey information to Guatemalan citizens related to complicated post-electoral legal issues. IRI's programming has aided independent journalists to shift from disseminating information about electoral processes to delivering vital legal and institutional analyses in response to the political turmoil.
As a result of IRI's consistent support, journalists in Guatemala have effectively carried out timely investigations, producing news articles informing about the electoral process and the main issues. The journalists have spearheaded strategies to ensure information integrity, while also offering insights into legal nuances on the electoral process. By utilizing social media platforms, particularly Instagram and Twitter, they have distributed their investigative work and audiovisual content reaching thousands of viewers, demonstrating IRI's continued commitment to developing and maintaining democracy in Guatemala.
Top