"Even a tank cannot stop the breaking dawn": Resistance and Change Committees in a Warring Sudan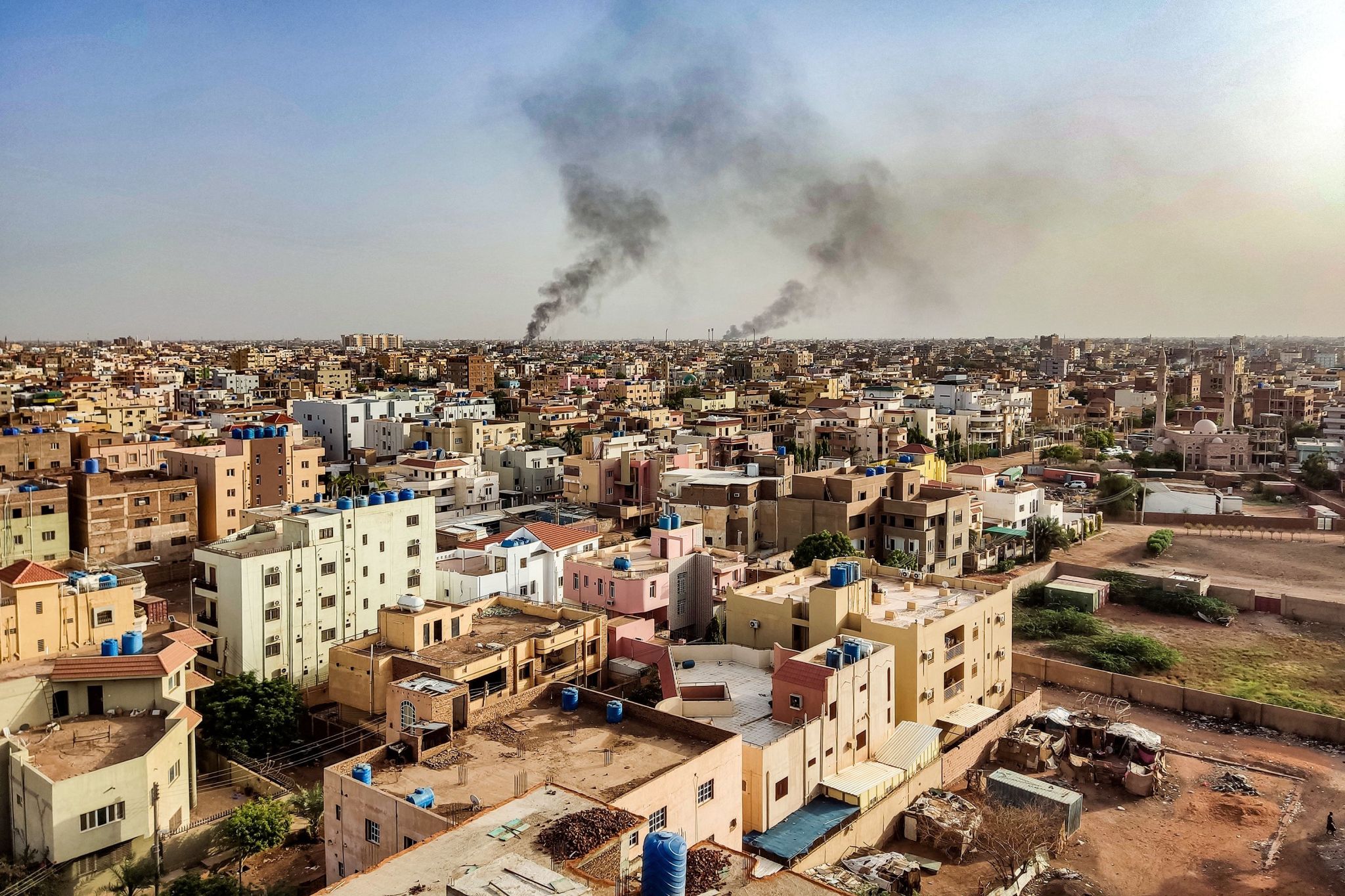 In the past four months, more than 2.4 million Sudanese people have fled their homes due to ongoing conflict, and the number continues to increase. A series of failed ceasefires and a growing humanitarian crisis begs the question: how are local pro-democracy actors sustaining their efforts? For the past ten years, Resistance and Change Committees (RCCs)—localized, grassroots organizations largely led by young people—have actively engaged in political activism. RCC members come from diverse socio-economic backgrounds and advocate for a discourse "transcending tribal, ethnic and regional affiliations" in support of a democratic transition. Such transcendence has progressively garnered strong public support, and RCCs may well be a key player in sustainable future peace talks.
During the 2019 revolution, RCCs supported "a transitional system of government and process for reaching a comprehensive peace agreement with armed groups." Despite external efforts to undermine the process, RCCs continued to work toward a democratic Sudan. Since late 2021, the International Republican Institute (IRI) has provided RCCs with tools and strategies to organize and more effectively engage with other political stakeholders.
Just days before the fighting began in April, IRI hosted a lecture with 25 RCC members from seven coordination committees in Khartoum to discuss the political, economic and social context of Sudan and identify advocacy priorities. RCCs have historically hesitated to engage with other political stakeholders; however, during discussion, Committee members unanimously agreed to build a coalition with political parties, demonstrating significant progress. The violent context of Sudan, however, has halted these plans and changed both the activities and priorities of RCCs active in the country.
When the fighting erupted, resistance committees formed localized "emergency cabinets" to coordinate their humanitarian efforts. As state services continue to be strained, RCCs have increased their efforts to distribute food, water, baby formula, insulin, and first aid supplies to hundreds of families. Some committees are collectivizing to address the failing medical system, "collecting donations to purchase medicines, medical equipment and supplies, and assisting in coordinating medical personnel." Where fighting threatens civilian livelihoods, committees have initiated resident evacuation plans. Additionally, to address the security threat, a committee from Southern Khartoum organized a night patrol to protect the area from theft and looting. As they have increased their efforts, RCCs have requested support from the international community—both financially and logistically—deeming scaled up efforts "a matter of great urgency."
Not only are RCCs engaged in local humanitarian efforts, but they also provide a source of democratic hope for the country, especially among young people. During their ten-year history, RCCs have organized peaceful civil disobedience campaigns against the Al-Bashir government (2013) and played a major role in the Sudanese Revolution (2019). Methods of advocacy included peaceful protests, graffiti writing, and pamphlet distribution. While the political climate in Sudan remains hostile to democracy, RCCs are internally democratic, elect their localized officials, and demonstrate a commitment to good governance.
In response to the ongoing war, IRI is adapting its efforts to better support RCCs. While the details of these adaptations are still in progress, they may include establishing local and state level communication networks to share information and resources among RCCs. Further communication facilitation efforts may include establishing channels between RCC members who fled and those still inside Sudan to elevate their voices from the outside.
Challenges lie ahead, however. Members of RCCs are frequent targets of arrest and brutality from both the Sudanese Armed Forces and Rapid Support Forces. Nationwide internet outages have posed challenges to IRI field staff regarding their safety and whereabouts. Likewise, for RCCs, mass internal displacement and communication barriers affect both their organization capacity and coordination.
"Even a tank cannot stop the breaking dawn," read the graffitied walls in Khartoum. Now, more than ever, RCCs need assistance if Sudan's future involves a citizen-oriented, democratic government.
Top