Fiji Elections 2022: Do Women and Marginalized Communities Have an Equal Playing Field?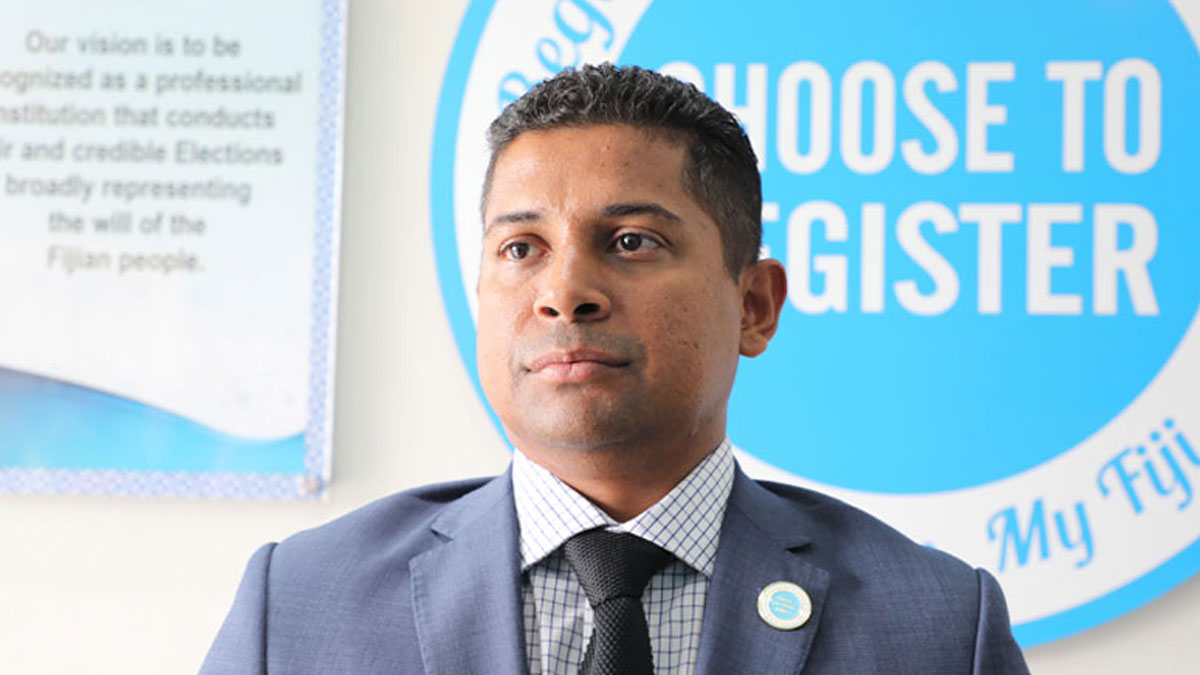 Fiji heads to the polls on December 14, 2022, on the heels of a sudden change to voter registration procedures in 2021, requiring Fijians to update their names on voter rolls. Elections should have clear procedures and policies. Abrupt changes to procedures without both consulting affected communities and an adequate education of those changes to voters can create confusion in the electorate and barriers to voting that keep people home on election day. Community leaders and voters have expressed that this confusion is due to the sudden change to voter registration laws, which have a negative impact heading into the upcoming general elections.
Fiji's Parliament passed the Electoral Registration of Voters Amendment Act in September 2021, requiring Fijians to register to vote using the name on their birth certificate rather than using their common name. The government and election officials have recently made a conscious effort to inform the public about the change. This is prompted by concern from human rights activists that public consultations before the change were not inclusive of all affected communities as well as fears that marginalized communities could face an undue burden in casting their ballot. The International Republican Institute (IRI) is implementing a complementary, multifaceted, and inclusive voter registration and get-out-the-vote campaign ahead of the elections. It focuses on informing Fijians of their right to vote and providing credible and accurate election information to the public.
"Any person in a position of authority whether they be religious leaders, village heads, trade unionists, or political party leaders have no right to make decisions and impose unilaterally on the people they purport to represent on whether they can or cannot vote." 

– Ashwin Raj, Director of Human Rights and Anti-Discrimination Commission, Fiji 
The Fijian Elections Office (FEO) and Attorney General argued the change was necessary to ensure accurate voter rolls, yet women's rights groups expressed confusion and distrust about the new law. Former Fijian Supervisor of Elections, Jon Apted, noted that the amendment was introduced with no consultation of communities most vulnerable to the law's effects such as women and indigenous communities. Apted represents seven women who filed a constitutional challenge arguing the amendment forces almost 100,000 married voters to renounce their family name or lose the right to vote and discriminates based on sex, gender, and marital status by disproportionately impacting married women.
The legal representative for the Attorney General and FEO in the case argued the amendment was introduced with adequate time before the elections to inform voters and that the government attempted to mitigate barriers that resulted from the law, such as removing a deed poll requirement to have your birth certificate name changed. The FEO also took steps to reduce the spread of misinformation through the Know Your Election voter education campaign and launched a nationwide registration drive. A 2022 pre-election readiness survey conducted by the FEO showed 99% of the public agreeing that current election processes provide equal opportunities to all Fijians to cast a vote.
In consultation with women and youth ahead of the elections, IRI, with support from USAID, is providing targeted election information to groups impacted by the amendment to ensure relevant material is shared for an equal electoral playing field. This includes support to local partners and civil society to implement a pamphlet drive targeting women and youth voters, social media videos encouraging all Fijians to vote, including a voter registration campaign, before the writs were issued, and bringing together historically gendered netball and volleyball teams for a voter education sporting event.
Women and other marginalized populations should be consulted before future electoral changes are enacted. After the December 2022 elections, IRI will implement a series of focus group discussions to help government and civil society identify and remedy deficits in consultation systems that led to the concern and confusion following the voter registration amendment's introduction.
Top