Five Things to Watch in Jordan's September 2016 Election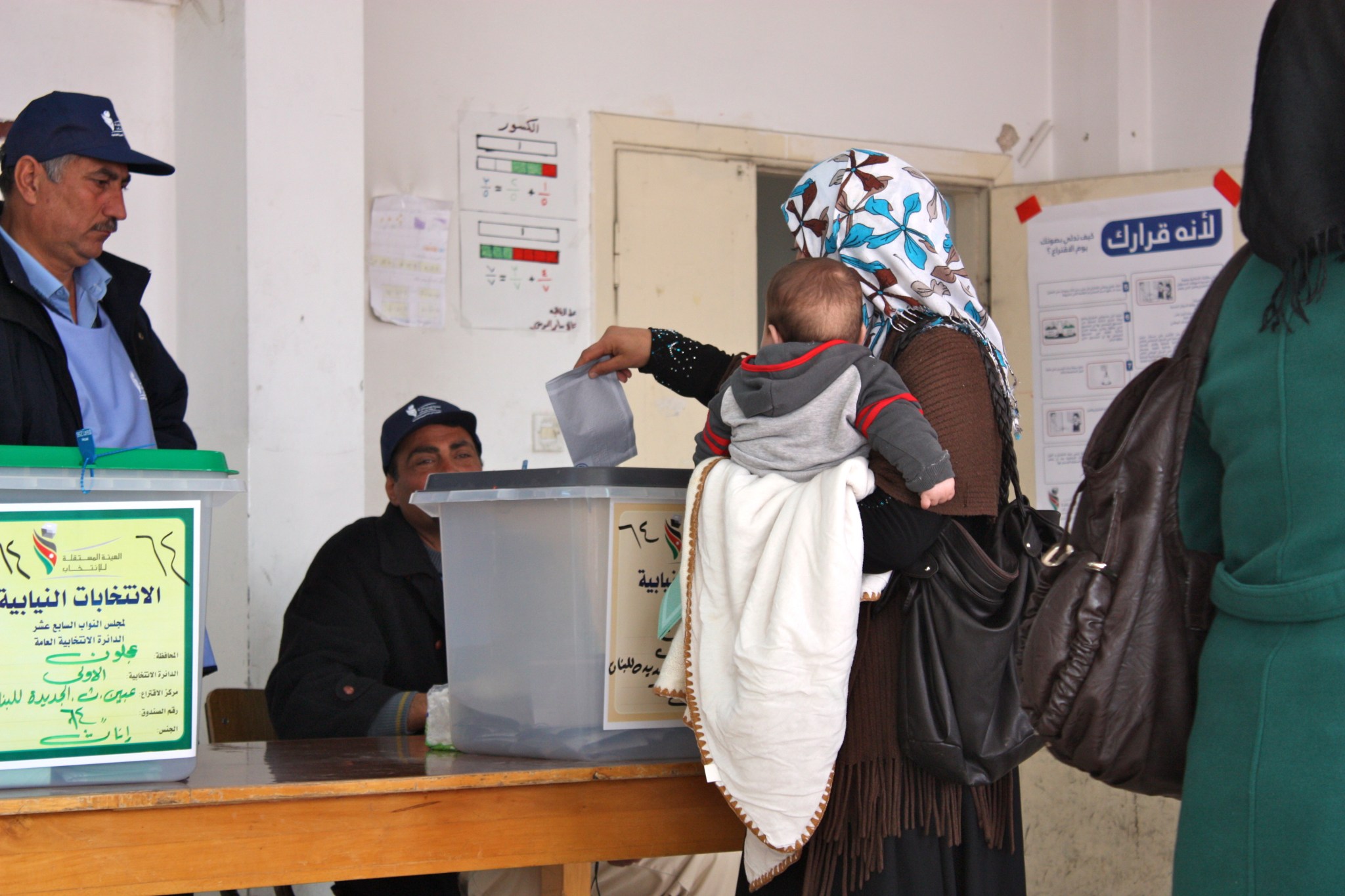 While all eyes in the U.S. are focused on the presidential election in November, the Kingdom of Jordan is set to hold parliamentary elections on September 20, 2016.
Jordan's King Abdullah II dissolved parliament shortly before the end of its four-year term in May, necessitating elections within four months. IRI recently completed a pre-election assessment mission with the National Democratic Institute for International Affairs (NDI), and both institutes are preparing for the impending election with long-term and short-term observer teams.
Here are five things to watch during this election that will likely impact Jordan's political future:
1. Voter Turnout – For all intents and purposes, voter turnout for this election is a question of concern. When IRI conducted its latest national poll of Jordanian public opinion in April, only 38 percent of respondents said that they were likely to vote in the next elections, down from 47 percent in May 2015. This is in line with a more recent August poll by Jordan's Phenix Center for Economic and Informatics Studies, wherein only 38.9 percent of respondents stated intent to vote in the upcoming parliamentary elections. When the Phenix Center asked those not intending to vote why they were abstaining, a plurality (30.5 percent) cited dissatisfaction with the previous parliament's performance. Similarly, only five percent of IRI's poll respondents felt the outgoing parliament had accomplished anything commendable. Although candidates have attempted to reach out to youth with social media, youth turnout is still expected to be low.
2. The Impact of Jordan's New Election Law – Earlier this year, Jordan passed an Election Law that significantly changed the way Jordanians will choose their representatives. It reduced the number of seats in parliament from 150 to 130, and removed the unpopular one-person one-vote electoral system that had been in effect since 1993. Instead, this election will employ an open list proportional representation system, wherein candidates run for parliamentary election on one multi-member ticket at the district level. Citizens now have a number of votes equal to the number of seats allocated to their district in the Lower House of Parliament. They vote for a multi-member list as a whole, and for individual candidates from the same ticket.
If that paragraph above confused you, you're not alone – when IRI national poll respondents were asked to what degree they were aware of the new Election Law's content, 58 percent said "not at all" while an additional 21 percent only indicated a small degree of awareness. The complexity of this law may adversely impact voter turnout, and significant amounts of ballots could potentially be invalidated because they are completed incorrectly. It also remain to be seen how the Law may complicate vote counting and tabulation on election night.
3. Political Party Performance – Political parties in Jordan have consistently been very weak and unpopular, due to both structural obstacles and cultural attitudes. As an institution, political parties received the least confidence in IRI's national poll, with only three percent of respondents giving them a large degree of confidence and 12 percent giving them a moderate degree. Of the 1,293 candidates competing for the 130 seats in Jordan's parliament, only 239 – 18.5 percent – are affiliated with political parties. It would seem that the Election Law's requirement that candidates run on lists could boost political party participation, but in reality tribal identities and individual personalities are likely to dominate these elections rather than ideologies or political platforms.
4. The Muslim Brotherhood's Performance – There is only one political party that sticks out as significantly stronger than the rest and that is the Islamic Action Front (IAF), or the political wing of Jordan's former Muslim Brotherhood. The IAF boycotted the last two parliamentary elections in 2013 and 2010 out of frustration with election procedures, particularly the one-person one-vote system, but decided to end their boycott and participate this time.
You may have noticed the use of the phrase "former Muslim Brotherhood" at the outset of this entry, which describes the group's peculiar situation; reformists within the group have since defected and formed a new organization that the Jordanian Government recognized as the official Muslim Brotherhood, meaning the original group that called itself "the Muslim Brotherhood" for decades can no longer use this name in any official capacity. Needing a boost in legitimacy, IAF candidates will appear on 20 different national lists and are attempting to moderate their image by supporting Christian and women candidates. How many seats they win on September 20, and the Jordanian Government's reaction to the election results, will determine the group's future both in Jordan and in the surrounding region.
5. Women's Representation – Jordan's Parliament currently has a quota of 15 seats for women. Since the Election Law decreased the number of total seats from 150 to 130, they are now guaranteed to comprise at least 11.5 percent of parliament, up from ten percent. What remains to be seen is if women win a higher percentage, and how many seats are not won by quota. In 2013, only 14 percent of registered candidates were women, and they won a total of 18 seats – three more than the quota. This year, about 20 percent of the registered candidates are women, which is a significant increase. The Phenix Center poll indicated that 41 percent of women intended to vote in this month's elections, four percent more than the 36.9 percent of men who intended to vote. During the one-person one-vote, women were frequently pressured to cast their sole vote for a male candidate supported by their family, so the abolition of this system will hopefully allow more women for vote their conscience. While women may only gain three or four more seats than the quota again in 2016, any significant gains in parliament will hopefully encourage greater participation, and lessen women's significant underrepresentation in Jordanian political life.
Top