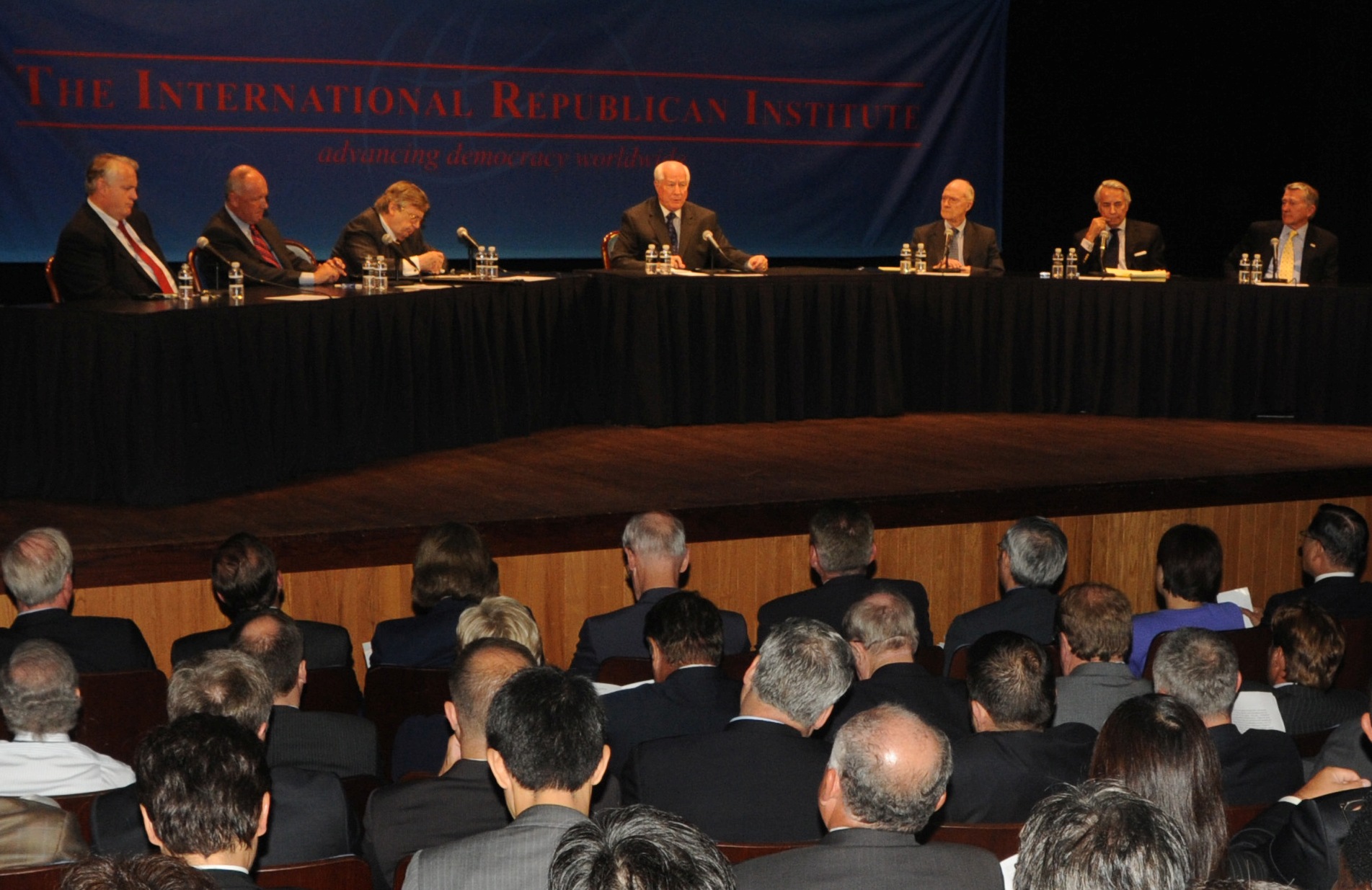 The International Republican Institute (IRI) today hosted a panel of foreign policy experts who looked at challenges that the next presidential administration will face and how it should deal with them.
The expert panel included former National Security Advisor Brent Scowcroft, former Secretary of State Lawrence Eagleburger, former U.S. Ambassador to Germany Richard Burt, Congressman Pete Hoekstra, former Secretary of the Navy John Lehman, and former Ambassador to the United Nations Richard Williamson. The panel was moderated by former Congressman Jim Kolbe.
The panel discussed issues ranging from the dangers of a nuclear Iran to a resurgent Russia and its recent conflict with Georgia to the state of the U.S. intelligence community the relationship with international organizations like the United Nations and the World Bank.
The event was attended by international guests to the Republican National Convention including diplomats and world leaders.
Top