Gender-Based Violence Legislation Passed in Brazil After Six Years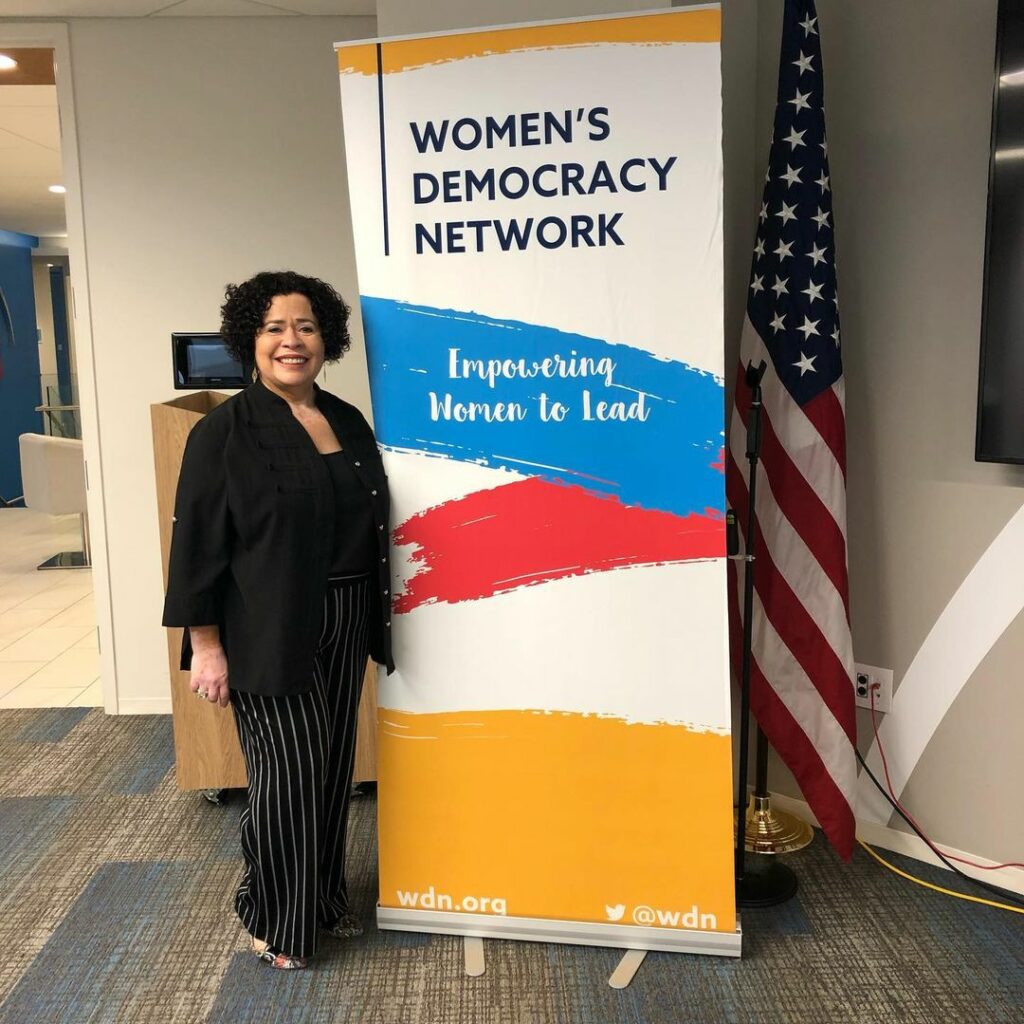 While a majority might argue that legislation protecting against gender-based violence (GBV) should be orthodox, that is not the case in many countries across the world. Sílvia Rita Souza, head of WDN Brazil, realized the potential to change this in her home country of Brazil in December 2013 when she attended a Women's Democracy Network (WDN) program in Argentina. The three-day event focused on increasing female political leadership in Latin America and the Caribbean. Through conversations with fellow participants, Souza learned that Mexican law included political violence as a type of GBV. This sparked her desire to develop a similar policy in Brazil.
While domestic and sexual violence were commonly highlighted as forms of GBV globally, political violence was rarely included in discussions or legislation about violence against women. Thus, Souza's proposed legislation was particularly revolutionary, and not just for Brazil. However, due to the lengthy legislative process, this bill would take years to become law. After Federal Deputy Fátima Pelaes was not re-elected, the GBV bill was re-introduced in February 2015 by Federal Deputy Rosangela Gomes.
Over the course of the next six years, the bill received continued support from the Women's Bench of the Chamber of Deputies in Brazil after Pelaes first introduced it in 2014. Though, regardless of this unfettered support, it faced resistance and obstacles over those years, primarily from male parliamentarians. It was up to the female parliamentarians supporting the efforts to fight the uphill legislative battle. In recognition of the need for better policy, the federal deputies and senators backing the new policy set aside their political differences and united in order to push this legislation through to the end.
Finally, on August 5, 2021, a bill that began as a mere idea was transformed into Brazilian Law No. 14,192. This law "establishes standards to prevent, suppress, and combat political violence against women in Brazil," said Souza. Even though this law passed, she continues to push for improvements to and the implementation of this new public law. Recently, as an advisor at the Women's Secretariat of the Federal Chamber, she helped draft a bill that typifies the different forms of political violence and criminalizes political violence. Deputy General Coordinator Celina Leão presented the bill on September 23, 2021 with the goal that it will address political violence as a barrier to Brazilian women's participation in politics.
Souza highlights the passage of the law as an example of the power of WDN's network, "I think…WDN, which brings together women from various countries in favor of a single objective, empowering women, [is] very important for the knowledge of good practices, including legislation…WDN is…sorority, partnership, and love for the work we do together!" She hopes these legislative efforts can inspire others like her to pursue change in their own countries.
WDN provides its members with the skills needed to promote policies to increase women's political participation and access to women across the world to share their knowledge and support one another. Just as Souza discovered the potential to fight political violence in Brazil from another WDN member, other WDN members may be inspired by her work and begin similar efforts of their own. WDN, along with IRI, remains committed to supporting WDN members worldwide to achieve their goals of ensuring safety and security for their female peers as they seek leadership positions.
Top