Generation Democracy: Perspectives from Nigerien Youth Ahead of Upcoming Elections in Niger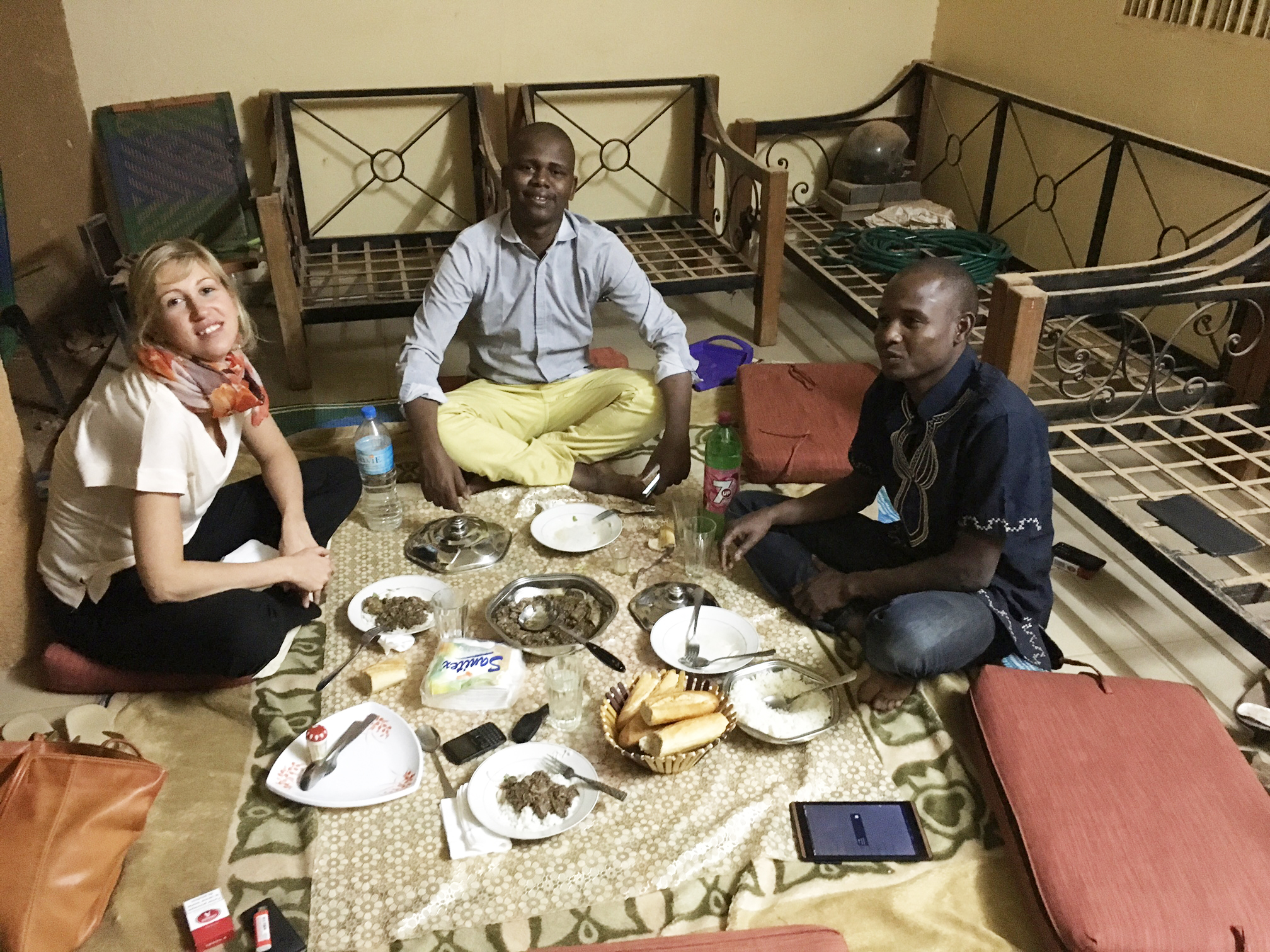 In October 2015, IRI's global youth initiative, Generation Democracy, hosted its first event outside the U.S. in Dakar, Senegal that brought together 45 young leaders from the West African countries of Burkina Faso, Cote d'Ivoire, Mali, Mauritania, Niger, Nigeria, and Senegal for a collaborative conference and advocacy skills workshop (read more about Generation Democracy's Dakar conference, here).
Two weeks ago, IRI had the chance to meet with two Generation Democracy's Niger alumni to hear their stories and hopes for the future ahead of Niger's presidential and legislative elections, to be held on Sunday February 21, 2016.
Kaka Touda Mamane is a young civil society activist from Niger's Diffa region. Kaka has a jurist background but was offered a job as the chief editor for Alternative Espaces-Citoyens, a prominent civil society organization in Niamey, Niger. As the chief editor, Kaka oversees a group of 10 young Nigerien bloggers who write on human rights issues, gender equality and the promotion of youth. He is also a regular contributor to Alternative Espaces Citoyens' radio station, which is part of a broader network of community radio stations across Niger.
While I spoke to him, Kaka explained how Generation Democracy's Dakar conference allowed him to "meet and exchange ideas with other politically active youth in region." He also talks about his goals for Nigerien youth, which include a high participation and peaceful engagement of youth during the upcoming elections.
Oumarou Hami Alfouja, known as Gamar, is a young political activist from the Agadez region. Gamar attended the prestigious Universite de Science Politique in France and is now a program manager for SwissContact, an international private foundation that provides professional training and career orientation to Nigerien youth. Gamar trains and provides professional guidance to unemployed youth across Niger.
Gamar was particularly impacted by discussion around the topic of "renewing the political class" at the Generation Democracy Dakar conference. As part of his goals for Nigerien youth, Gamar added that he is eager to engage Nigerien youth in "tea debates" and explain to them the importance of the democratic process to reduce electoral violence during the upcoming elections.
Kaka and Gamar are respectively from the Toubou and Touareg ethnic minority groups in Niger. Around three cups of Touareg tea, each of them explained the importance of engaging youth outside of Niamey during the upcoming elections. In the Diffa region, tens of thousands of Nigeriens have been internally displaced by Boko Haram, and Nigerien youth are often Boko Haram's first targeted recruits, as they often have no economic alternative and are more susceptible to extremist ideologies. Despite the historical presence of foreign multinational corporations, the Nigerien national government has invested sparsely in the Agadez region and Nigerien youth are frustrated by the lack of job opportunities and have turned instead toward the illegal migration market for quick dividends.
While these are only some of the preoccupations of Nigerien youth, IRI viewed the engagement of youth in Niger as crucial ahead of Sunday's elections. With funding from the United States Agency for International Development and the National Endowment for Democracy, IRI worked directly with Generation Democracy Niger and other politically active Nigerien youth to mitigate conflicts during this electoral cycle. Specifically, IRI recently sponsored the creation of eight interparty "mediation groups" which monitored and provided a rapid response to electoral violence in each region across Niger (read more about IRI's interparty mediation groups, here).
Top