Graduates of IRI's Advanced Leadership in Politics Institute Find Success in Bosnian Local Elections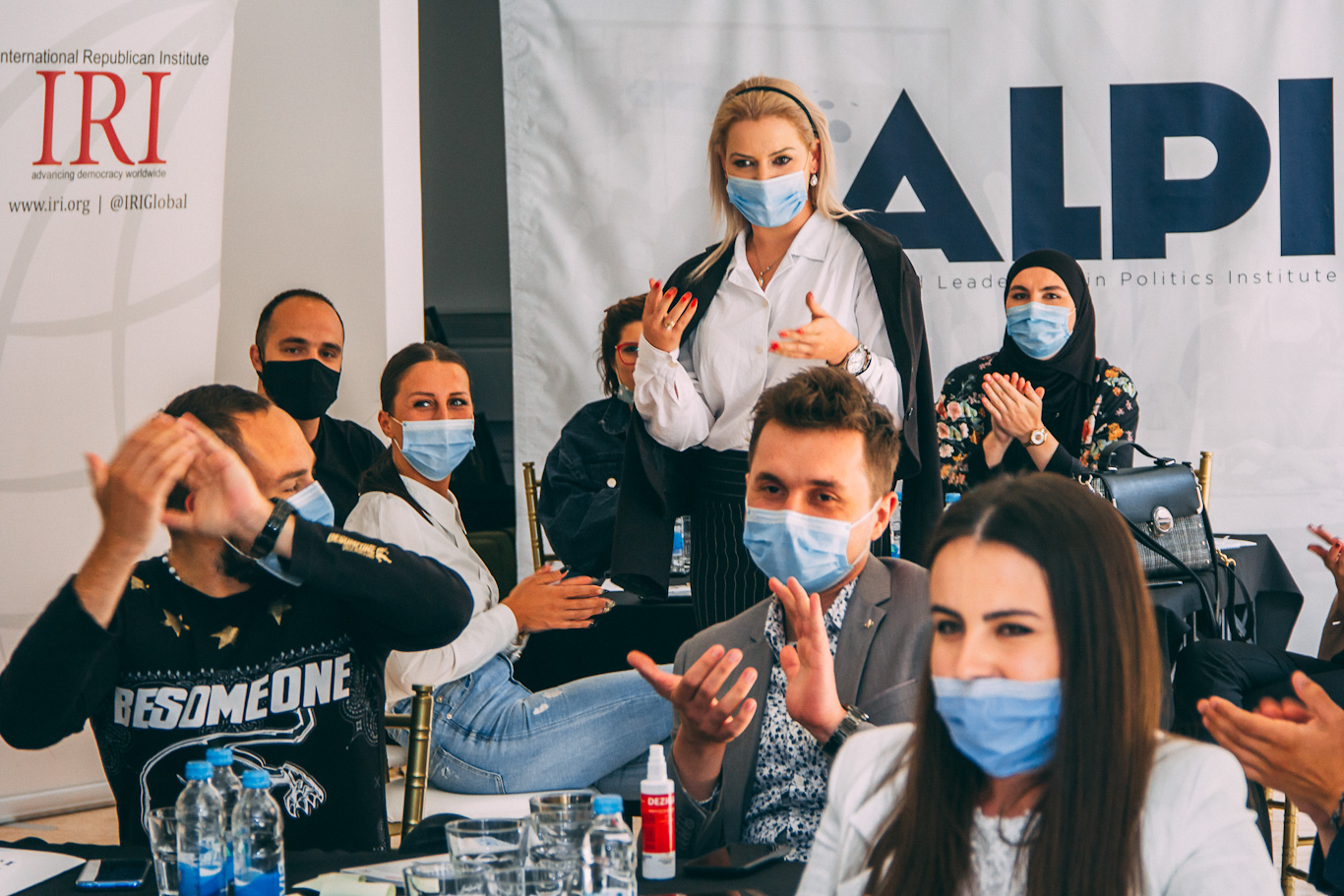 Eight graduates of IRI's Advanced Leadership in Politics Institute (ALPI) in Bosnia and Herzegovina (BiH) were elected to local office in the October 2020 elections. IRI started ALPI in BiH in 2018 as a remedy for two major challenges faced by BiH – a lack of youth participation in political parties, as well as an attempt to foster cross-party collaboration.
Several challenges continue to undermine the democratic future of BiH. Decades after the end of the inter-ethnic conflict in the 1990s, ethnic divisions continue to dictate political alignment of the major parties, hindering cooperation. Other challenges faced by BiH include high youth unemployment and emigration, limited economic development, and corruption. An inability and/or unwillingness for cross-party cooperation makes addressing these issues all the more difficult.
Youth have the potential to increase cross-party collaboration and overcome this ethnic tension, but often lack the opportunity to interact and work together with individuals from different backgrounds, parties, regions, or ethnic groups. BiH youth are also largely mistrustful of their government, political parties, institutions, and thus, the democratic process as a whole. As a result, youth are generally underrepresented in political bodies and decision-making processes and are missing the tools to rise within their parties.
To address these issues, the ALPI program encourages participants to realize the benefits of working across parties, builds support for Euro-Atlantic values, and increases awareness amongst its members of continuing threats to liberal democracy. Through ALPI, IRI identifies promising young leaders in political parties, equips them with fundamental political skills, and empowers them to advocate for greater youth participation and representation in the democratic process.
ALPI participants work across party and ethnic lines, releasing joint statements, working together on articles and blog posts, and discussing issues on joint podcasts. Each of these activities provides participants with the opportunity to foster important interparty relationships and dialogue. IRI also guides ALPI members through issues specific training modules and invites regional experts to provide tailored guidance on how they can improve their political communications and campaign skills.
Last September, in the run-up to the October 2020 elections, IRI ran its Ready to Run campaign training events. This series of individualized consultations included 13 ALPI alumni running for office in upcoming local elections, both men and women, from 12 municipalities and nine political parties. Regional experts provided specialized training to each participant with the goal of improving their campaign skills, including how to conduct local voter outreach.
In the October elections, eight ALPI alumni from the first and second generations who participated in the Ready to Run events were elected as local councilors. Following success in the elections, ALPI members discussed their campaigns with IRI staff, highlighting the assistance they received from IRI and sharing how the program impacted their lives, including the advancement of their political careers.
ALPI alumni continue to utilize the knowledge and skills gained through the program to build meaningful inter-party relationships and engage in cross-party collaboration on issues, working across ethnic divides for meaningful change within BiH. As they continue to rise in their parties, and the governing system, they will have increasing opportunities to implement significant lasting change, particularly on the issue of political and ethnic division.
Alumni continue to be active in the ALPI community, with each new generation interacting with previous ones. The experiences and positions of these newly elected alumni will continue to be important for subsequent generations and for the future of the program in the region. In addition to BiH, ALPI is now represented in Montenegro, North Macedonia, and Serbia. This program is an invaluable tool for IRI in its commitment to the development of inclusive political institutions, the empowerment of young leaders, and the support of the next generation of world leaders.
Top