Growing Voice of Burmese Civil Society Supports Democratic Transition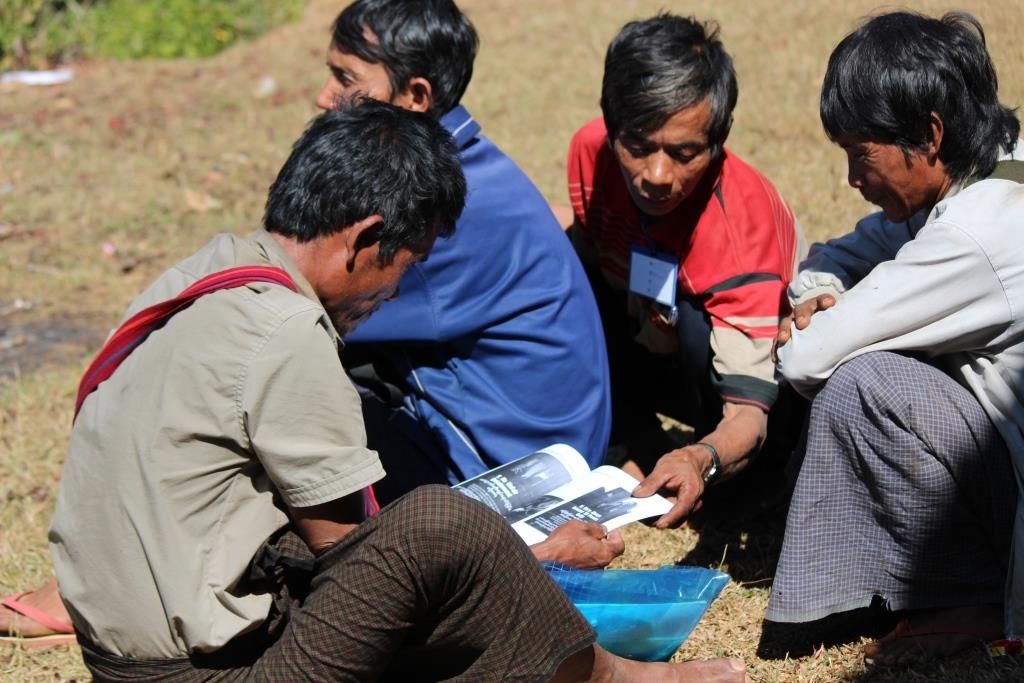 "Civic education is necessary for sustainable peace and democracy," stated a member of the Myanmar Youth Capacity Building Network at the conclusion of a civic education workshop in Pegu Region.
To ensure voters in Burma are able to successfully participate in the country's 2015 elections – which will be a key milestone in Burma's democratic transition – the Civic Education Network (CEN), a consortium of five Burmese civil society groups, is conducting civic and voter education campaigns throughout the country. With assistance and financial support from IRI, CEN has organized workshops for voters in Pegu Region, Karen State and Irrawaddy Region.
At the workshops, participants learn about the rights and responsibilities of citizens in a democracy and the elements of a democratic society – including the importance of credible elections, the separation and balance of power, rule of law and civic engagement – and take part in participatory activities such as mock elections.
In addition to civic and voter education, Burmese civil society is taking a more active role in raising citizens' awareness of key political issues, such as federalism, decentralization, minority rights and land rights. Civil society is also beginning to advocate for citizens' interests on these key issues, bridging the policy divide between Rangoon and Burma's ethnic states through policy exchanges. A recent exchange took place in Shan State where Rangoon-based civil society organizations met with Shan State stakeholders to look for areas of common ground on federalism and electoral systems.
The discussions at the policy exchanges are robust and participants have not been hesitant to share their opinions. During a discussion on minority rights, one participant stated, "I strongly feel that we need to have some special areas to protect minority ethnic groups such as the Akha, Lahu and Naga people. We need to give them some special rights so they feel safe."
In another discussion on federalism, a participant highlighted the need for greater education on federalism. "Most people in Burma and the military regime think that federalism means separating many states in one country. They don't know the real meaning of federalism."
An IRI-sponsored lecture series also focuses on these key political issues, hosting speakers such as Ambassador Paula Dobriansky, former undersecretary of state for democracy and global affairs; Donald Horowitz, senior fellow at the at the National Endowment for Democracy; Geoffrey Macdonald, professor at the University of Denver's Josef Korbel School of International Studies and Kirk Talbot, scholar-in-residence at the Environmental Law Institute.
Burmese civil society outside the country are also taking an active role in supporting Burma's democratic transition. In late January, representatives from 11 different civil society and political organizations based on the Thailand-Burma border assembled for a series of discussions to develop unified positions on key issues in the lead up to the 2015 elections. Participants agreed on 10 principles for democratic reform, which provided the opportunity – as one participant put it – "to learn to find common ground among differences."
The principles included:
Establishing an authentic federal state with constitutional protections for the rights of minority groups;
Establishing an ethnically representative national armed forces and an independent election commission; and
Protection of freedom of press and association.
IRI's civil society programming in Burma is supported with funding from the United States Agency for International Development, the National Endowment for Democracy and Foreign Affairs, Trade and Development Canada.
Top