The House Democracy Partnership (HDP) is a bipartisan commission of the U.S. House of Representatives that works directly with over 20 partner parliaments around the world to support the development of effective, independent, and responsive legislatures. HDP is proudly implemented by the International Republican Institute (IRI) and the National Democratic Institute (NDI).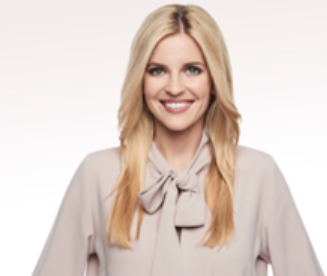 What parliament and chamber are you a member of?
I work in the Polish Parliament in the Sejm (the lower house of the parliament). I work on two committees: the Environmental Protection, Natural Resources and Forestry Committee and the Social Policy and Family Committee.
What HDP program did you participate in?
I participated in the Engaging with the Media and Countering Disinformation program from December 5-10, 2021.
What is your favorite thing about your country?
What I appreciate the most about Poles is their hospitality and generosity. This has been proven especially in recent months, when several million refugees from Ukraine came to Poland, when thousands of Polish families opened the doors of their homes and shared everything they had. Every year, Poles give their hearts during the finals of the Great Orchestra of Christmas Charity. They collect hundreds of millions of zlotys for the treatment of sick children and support the hospitals. The list of Poles' merits is a long one and I could name them endlessly. We are a nation that is always up to the task in times of need.
Why did you decide to become a member of parliament?
In 2018, I was a candidate in the local government elections to the Warsaw City Council. At that time, I received the best result in the country, obtaining over 32,000 votes. Working in the City Council gave me a lot of satisfaction, but I knew that being in the Parliament of Poland I could do even more for the inhabitants of the capital, and many more. That is why I accepted the proposal to run in the parliamentary elections and, because of the effective election campaign, I obtained a seat.
Here I have a chance for stronger action and my influence is spreading throughout the country. We have the opportunity to propose specific bills, monitor government actions, and help people more broadly.
Looking back on the HDP program, what was most impactful for you?
First of all, it was the contact and exchange of experiences with people from other countries that made this program so impactful. I was very impressed by the meeting with Congresswoman Mimi Walters and our discussion about women in politics, about our special role and constant attempts to discontinue viewing women through stereotypes, sexism, and double standards, which I firmly say no to.
How are you applying your experience from the HDP mission to your role as a member of parliament?
HDP's mission is, first, to learn to plan well-thought-out activities on many levels, which ultimately all connect with each other. As a politician, together with my team, we use all resources, plan our activities in advance, and assign members of our team according to their potential. As mentioned, we operate on many levels – the Internet, media, exchange with experts, and meetings with citizens. We create relationships and we draw conclusions from our work.
What advice would you give to new members of parliament?
I believe that in order to be good in any field, development is necessary. Therefore, I would advise them to invest in themselves, train, exchange experiences, and, above all, listen to those who chose them and who need their voices to be heard.
What accomplishments in parliament are you most proud of?
I am most proud of my work that allows me to support other women and improve their lives. This is why a very important cause to me was to intervene in sexual and other harassment toward women by those working for popular taxi and ride apps. I want to be fully involved, knowing what stages the proceedings are at in the cases of aggrieved women, whether the perpetrators have been charged, and whether cases against them have been brought to court. I want to help other women avoid traumatic experiences and I know that for that to be the case, I have to take matters into my own hands.
Top