HDP Alumni Profile: Armenia National Assembly Expertise and Analytical Department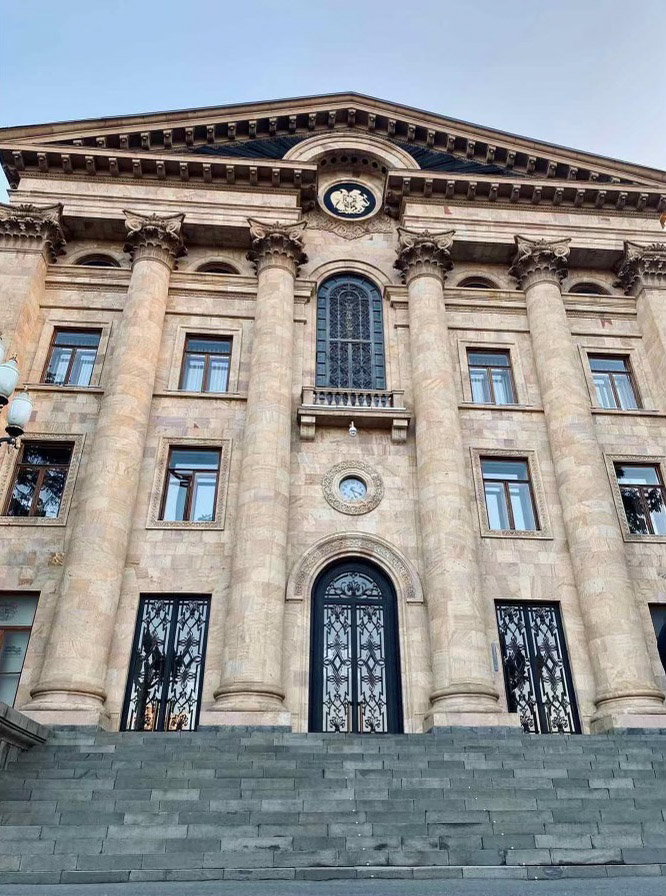 The House Democracy Partnership (HDP) is a bipartisan commission of the U.S. House of Representatives that works directly with over 20 partner parliaments around the world to support the development of effective, independent, and responsive legislatures. HDP is proudly implemented by the International Republican Institute (IRI) and the National Democratic Institute (NDI).
In this monthly series, we profile HDP alumni to show how they are applying the lessons they've learned through HDP to their legislative work. This month, we feature three staff members, Zemfira Hovasapyan (ZH), Lidiya Mnatsakanyan (LM), and Arusyak Kananyan (AK) from the Expertise and Analytical Department (EAD) of the National Assembly of Armenia, who participated in an HDP Technical Assistance Consultancy from November 14–16, 2022.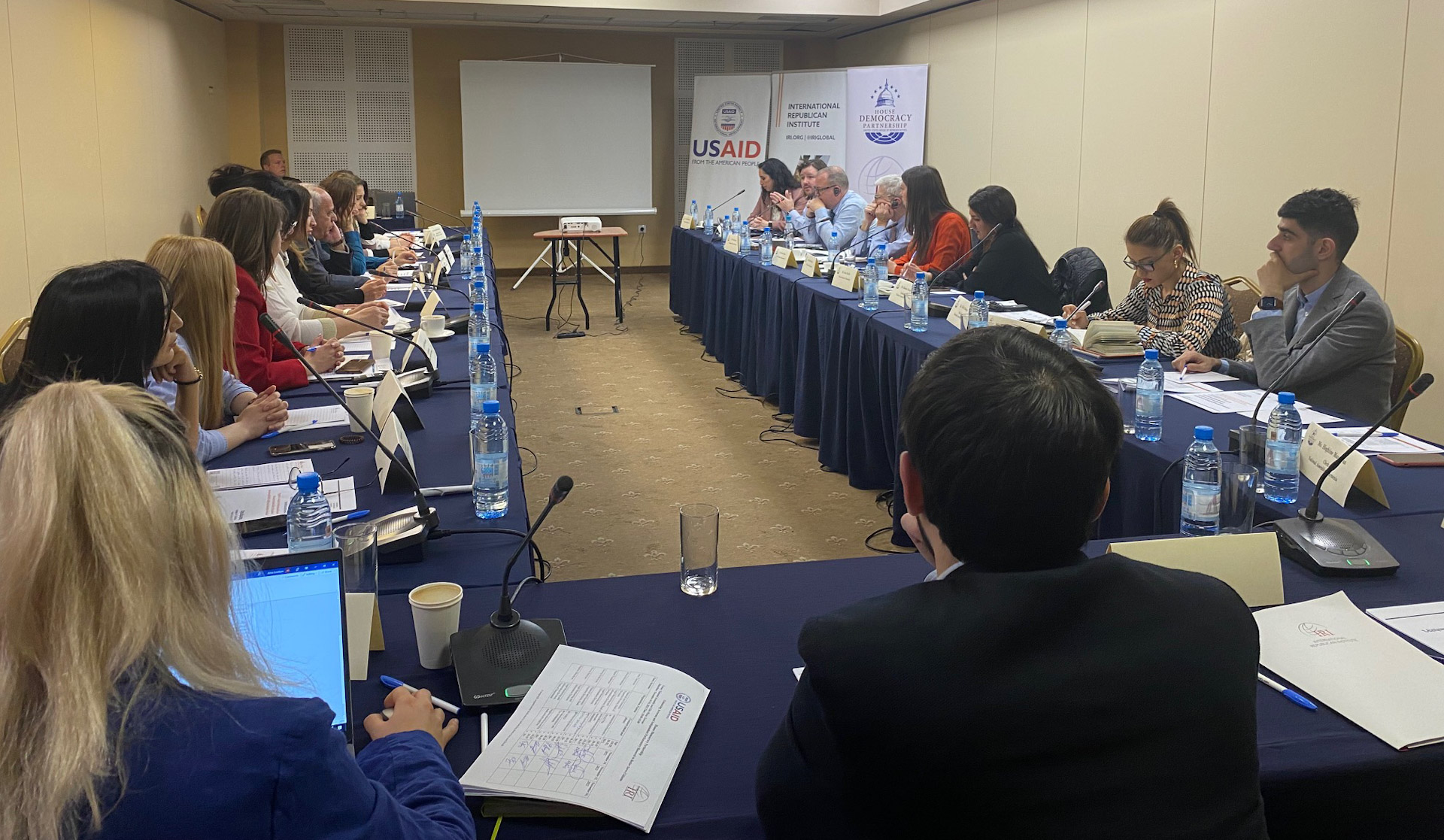 What parliament and chamber are you a staff member of?
ZH: State and Legal Expertise Division 
LM: I work at Expertise and Analytical Department (EAD) of the staff of the National Assembly of RA as the head of the department. 
AK: National Assembly of the Republic of Armenia 
What HDP program did you participate in?
LM: Enhancing Accurate and Independent Parliamentary Research to Better Serve Citizens. 
What is your favorite thing about your country?
ZH: My country has an excellent culture, tasty food, sweet people, and attractive sightseeing. 
LM: Armenia is my motherland! It is an extremely beautiful, peaceful, and friendly country. 
AK: Being contradictory: ancient and contemporary at the same time, soft and rigid, cold and hot, and extremely beautiful. 
Why did you decide to become a staff member in parliament?
ZH: I think parliament is the best place for lawyers to work in. You are near the laws, you can help to amend and improve the laws, disclose the legal problems in different areas, and find legislative solutions to legal problems, which will help to make legislation more consistent. It's interesting and you feel useful. 
LM: The main goal is to be useful to my state and execute the powers of a public servant for the benefit of the citizens and the public of the RA. 
AK: Because of strong intention to be useful for my country. 
Looking back on the HDP program, what was most impactful for you?
ZH: I was impressed by the strength, resources, and capacity of the Congressional Research Service (CRS). 
LM: I was really impressed with the obvious willingness of members of CRS and other participants to share their experience and success stories with us. 
AK: The experience and good ideas gained from every event. The most impactful parts are elements of quality research products, how to gauge the needs of MPs, how to research the mis- and disinformation era. We gained interesting information about oversight tools used in the US Congress. In the future I hope to see further presentations on the functions and working methods. 
How are you applying your experience from the HDP mission to your role as staff?
LM: Considering that the scope of the department's authority covers a much wider range of issues than research, I think that the meeting and the acquired knowledge were most useful and applicable, especially for the Legislative Monitoring and Information division of EAD. So I can emphasize that the research requests from MPs are increasing. 
AK: The knowledge gained during each meeting organized by HDP is so interesting and basic that they unwittingly become a part of your own knowledge and skills, which are applied in everyday work. I highly evaluate and use all information concerning doing research. 
What advice would you give to new parliamentary staff?
ZH: Work hard, work on self-development, and manage their time more effectively. 
LM: To work hard and selflessly due to the principles of public service prescribed by law, participating in re-trainings with the aim of improving his or her professional knowledge and competences, as well as capacity building. 
AK: Remember, that you are here for serving your country and all your private interests are unimportant during your work. 
What accomplishments in parliament are you most proud of?
ZH: I am most proud of the results of the draft examination which I made with my division. The praise from MP's shows that our work achieves sustainable results. 
LM: I am truly proud of success stories of EAD, such as the evaluation of the department's work from MPs, public interest in the conclusions of draft laws, an increase of requests for research from MPs, collaboration with similar structures of parliaments of other countries, such as welcoming in 2022 Annual Conference of Correspondents of European Centre for Parliamentary Research and Documentation (ECPRD), which was last held in Armenia exactly 15 years ago. 
AK: I can boast about being the pioneer of descriptive research papers I produce with my team.  Now I am working on rising awareness and the necessity of Post-Legislative Scrutiny (PLS). 
Top