The House Democracy Partnership (HDP) is a bipartisan commission of the U.S. House of Representatives that works directly with 22 partner parliaments around the world to support the development of effective, independent, and responsive legislatures. HDP is proudly implemented by the International Republican Institute (IRI) and the National Democratic Institute (NDI).
In these monthly series, we profile HDP alumni to show how they are applying the lessons they've learned to their legislative work. This month we feature the Honorable Madeline Samantha Figueroa Rodas, Congresswoman for the Party Bloc National Unit of Hope.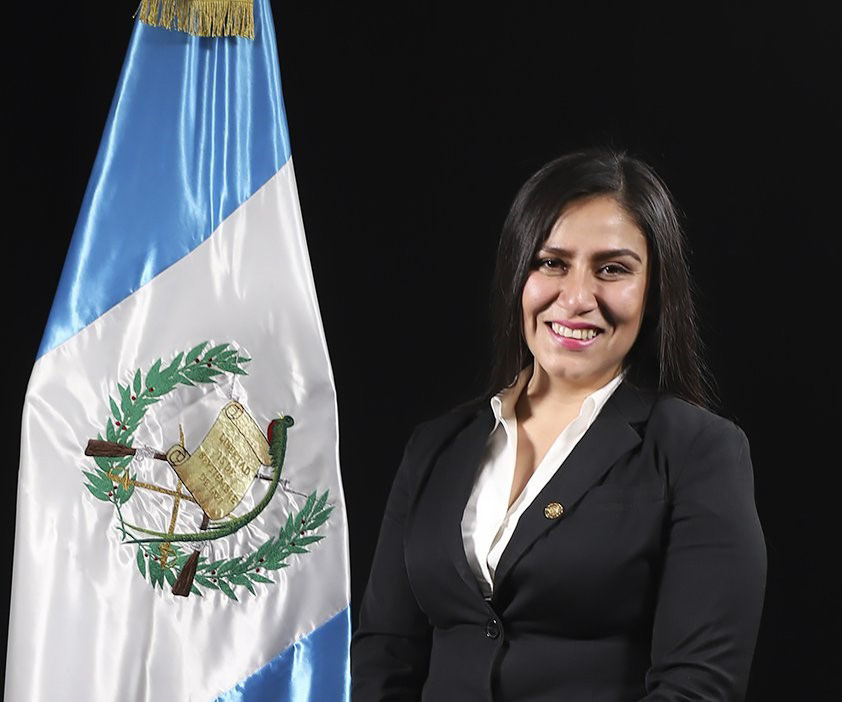 What parliament and chamber are you a member of?
I am a member of the Congress of Guatemala and President of Consumer Defense Congressional Committee.
What HDP program did you participate in?
A virtual program in October 2020 titled, "Building an Effective Women's Caucus – Advancing Issues Important to Women by Strengthening Platforms and Partnerships for Legislators."
What is your favorite thing about your country?
I have had the opportunity to get to know other cultures, and I would say that what I like the most about Guatemala is the people. Guatemalans are so respectful and warm.
Why did you decide to become a member of parliament?
I decided to become a member of parliament since I believe from Congress we can advocate and work for our constituencies' needs.
Looking back on the HDP program, what was most impactful for you?
Listening to Congresswoman Norma Torres and learning about the work she is doing in the House of Representatives of the United States Congress. I was impressed by the protection she gives to migrants and especially to women. The most important thing about Congresswoman Torres' intervention is that she motivated us to work together as congresswomen. One of the main challenges that the Guatemalan Congress faces is the lack of empathy among congresswomen. We do not fight enough for laws in favor of women rights even though we are a part of the underrepresented groups in Guatemala. But I was motivated by the work she does, that as a Latina she knows how to empower women, she knows how to stand out, and the most important thing is that she makes Guatemalans proud.
How are you applying your experience from the HDP mission to your role as a member of parliament?
Yes, to assert my rights as a parliamentarian, to be the voice of women and of the constituency I represent, and that despite being a young woman and having a titanic struggle in Congress, it is possible to achieve the objectives, to support the population, and to legislate in favor of women, children, and all citizens.
What advice would you give to new members of parliament?
They should prepare themselves, read a lot about the issues on which they are going to focus their work in the Congress, and prioritize based on the needs of the population they represent. They should also look for good advisors, it is important to have a good team.
What accomplishments in parliament are you most proud of?
I am proud to have had an influence to prevent the approval of Decree 06-2021 State of Calamity and, as party bloc, we were able to convince the deputies of the opposition and the ruling alliance that Decree 06-2021 was not the solution to solve and address the problem of the national crisis caused by COVID-19. I am also proud that in several moments on the plenary sessions my colleagues from a different party bloc have approached me to ask for my legal opinion on several issues. I am also proud of the votes I have cast, which in my opinion, have been correct. I am proud to be the first deputy within the group of the youngest that represents the department of Chimaltenango.
Top