HDP Alumni Profile: Hon. Mae Montaño, Ecuador
The House Democracy Partnership (HDP) is a bipartisan commission of the U.S. House of Representatives that works directly with 21 partner parliaments around the world to support the development of effective, independent and responsive legislatures. HDP is proudly implemented by the International Republican Institute (IRI) and the National Democratic Institute.
Though Ecuador is not a partner legislature of HDP, the country's National Assembly participated in a regional exchange between the legislatures of Colombia, Ecuador, El Salvador, Guatemala, Peru, and United States. In response to the challenges COVID-19 poses to democracy, IRI and HDP are facilitating discussions with lawmakers to support them in overcoming pandemic-related obstacles that might stymie their democratic progress. The Honorable Mae Montaño participated in one of these virtual discussions and gained insight on a legislature's role in the oversight of the Executive branch during times of crisis.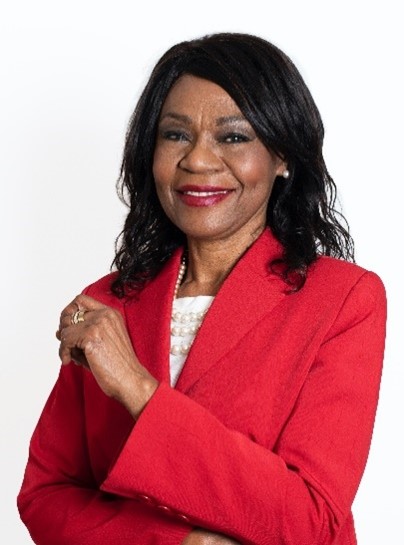 What parliament and chamber are you a member of?
I am a National Assembly Member in the Ecuadorian National Assembly.
What HDP program did you participate in?
I participated in the House Democracy Partnership's virtual regional exchange between legislators from Colombia, Ecuador, El Salvador, Guatemala, Peru and United States about legislative oversight.
What is your favorite thing about your country?
Without a doubt, my favorite part of Ecuador is its people. They are why I got into politics. Though we have a small country, we are huge in terms of diversity, dialects, cuisine, culture and ethnicities. These differences make us so culturally rich and allow us to understand different realities and unite Ecuadorians under a single flag.
Why did you decide to become a member of parliament?
I realized I can help people, especially those in more vulnerable situations and minorities, in a better way by being in politics. For many years I participated in social activism, really focusing on the rights of women and Afro-descendant peoples. I realized that there were no public policies established to affirm my actions and support the causes I cared deeply about. This led me to make the decision to run for a place in the legislature to change the reality of these people's lives.
Looking back on the HDP program, what was most impactful for you?
Having the space to share experiences about our fights for transparency with fellow members of Congress from the Latin American region and the United States was very valuable. These experiences, like the one HDP arranged, enrich us as legislators because we can hear success stories from similar countries and compare legislation that has been used to promote oversight and transparency.
How are you applying your experience from the HDP mission to your role as a member of parliament?
Multiple times in the virtual regional, I discussed the Asset Forfeiture Law (Ley de Extincion de Dominio), which is a historical law that could help Ecuador's government recover assets derived from illicit acts, organized crime, drug trafficking and corruption. We are committed to the Asset Forfeiture Law in Ecuador and we have worked hard these past months to have it passed in the National Assembly. We are very close to doing so.*
*This bipartisan bill was passed almost unanimously by the National Assembly on January 19, 2021. The bill was supported by IRI through its legislative strengthening program since November 2019 and is expected to be approved by President Moreno in the coming days.
What advice would you give to new members of parliament?
Work with the people. Do not immerse yourself in a bubble or the walls of the Congress. You must have continuous contact with reality by traveling to the most complicated places in your country to see and listen to the people's needs. The people are always one step ahead of politicians. Go beyond the legislative space and go the street where reality is.
What accomplishments in parliament are you most proud of?
As a co-equal branch of government, the Constitution gives the National Assembly the ability to not only legislate, but to supervise other branches. I have participated, with absolute responsibility and seriousness, in two political trials against corrupt officials of the previous and current government. These trials ended in their dismissals.
I have presented the first comprehensive bill to reform the Communication Law, which restricted freedom of expression in journalists and citizens. I have presented bills that favor entrepreneurs and that have economic relief to those affected by the tragic earthquake in 2016.
Top