The House Democracy Partnership (HDP) is a bipartisan commission of the U.S. House of Representatives that works directly with over 20 partner parliaments around the world to support the development of effective, independent, and responsive legislatures. HDP is proudly implemented by the International Republican Institute (IRI) and the National Democratic Institute (NDI).
In this month's alumni profile, the Honorable Hripsime Grigoryan, a member of the Armenian National Assembly, shares her experience participating in HDP programming.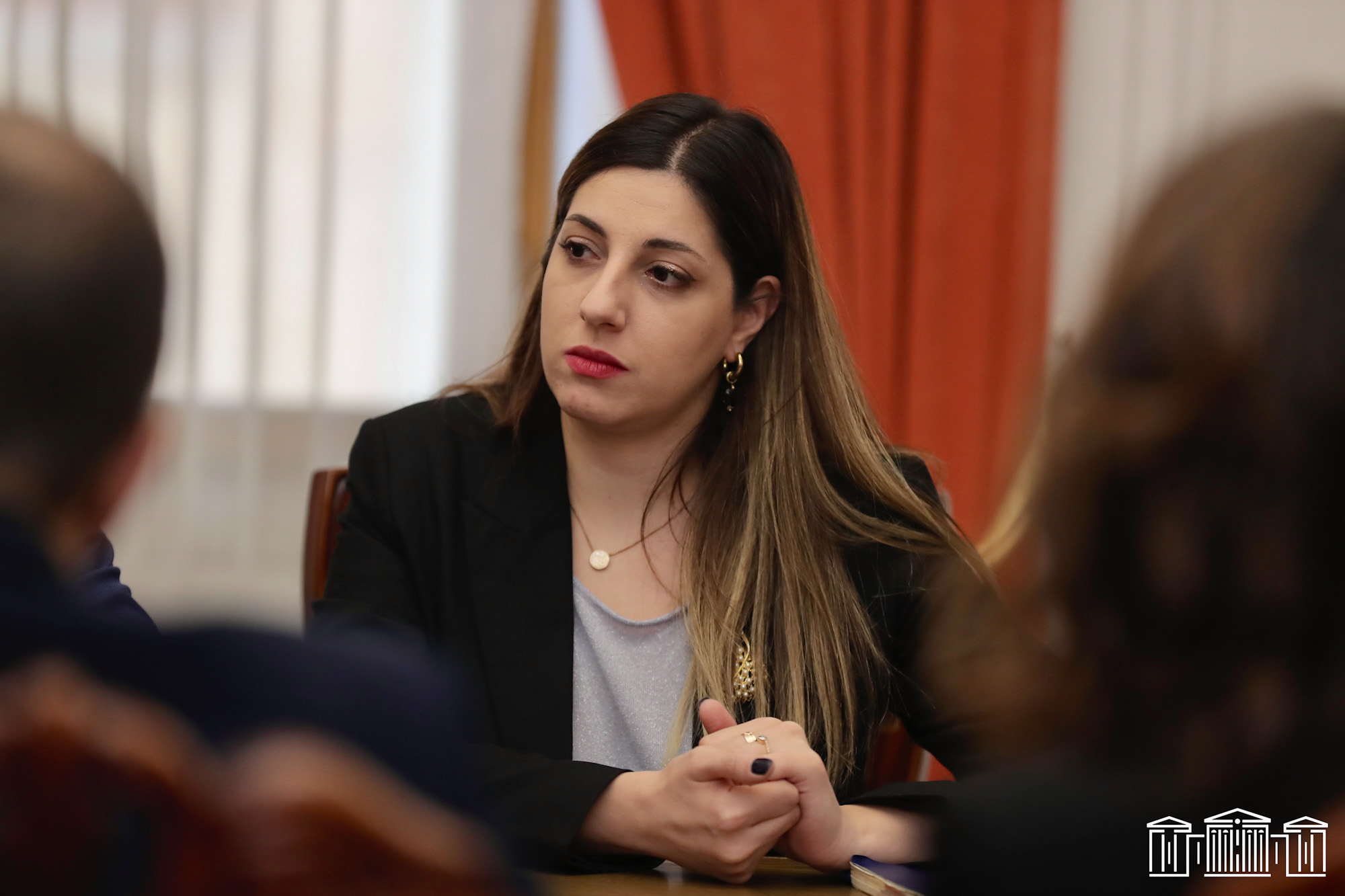 What parliament and chamber are you a member of?
I am a member of the National Assembly (Parliament) of the Republic of Armenia, where I am a member of the Foreign Affairs Committee, Armenia's delegation to the Parliamentary Assembly of the Council of Europe, and head of Armenia-Sweden friendship group.
What HDP program did you participate in?
I participated in the Legislative Track of the Summit for Democracy 2023 in March in Washington D.C.
What do you want other people to know about your country?
Armenia is a democracy, one the most ancient countries in the world holding traces of numerous civilizations. Situated in the South Caucasus at the crossroads of East and West, my country has been part of the complicated history of the region throughout centuries and to our days. We believe there is no alternative to democracy in our country as well as to peace and stability in our region. With its tremendous culture and rich history, enchanting nature, and warm-hearted people Armenia is a modern vibrant place for contemplation and reflection. Come visit and enjoy Armenia!
Why did you decide to become a member of Parliament?
In 2018, many thousands of citizens took to the streets of Armenia in peaceful protests that resulted in a smooth transition that we call the Velvet Democratic Revolution. Being a democracy and human rights activist since early youth, I could not stand aside and decided to take responsibility for contributing to the strengthening of democratic institutions, proactive foreign policy, and general prosperity of my country.
Looking back on the HDP program, what was most impactful for you?
From panel to panel I realized that despite the diversity of our political and cultural backgrounds – from sub-Saharan Africa to South America to Caucasus – there were challenges, even of a very specific and narrow nature, that many of us shared. Moreover, the nuances of those issues were also very similar, hence making it possible to take advantage of each other's experiences of overcoming them.
How are you applying your experience from the HDP mission to your role as a member of Parliament?
By applying the knowledge and successful reforms shared by colleagues during the forum. Also, it is very useful to continue being in touch and updating each other on topics of mutual interest.
What information, if any, that you gained through the HDP program have you shared with fellow members of Parliament?
The panel I had participated in was titled "Promoting Inclusivity to Strengthen Democratic Foundations," during which I heard of a number of useful practices and success stories regarding combating domestic violence and increasing women's role in politics and social life in general.
What advice would you give to new members of Parliament?
Some of the best lessons I learnt from my five years of experience in the Parliament would be to concentrate efforts on a few topics and issues, rather than trying to work in every direction and field, so that the chances of reaching tangible results are higher. Another essential component is to always stay connected with the citizens and avoid alienation from reality. Be brave, continuously act, and do not allow self-doubt to keep you away from making decisions and taking responsibility for them.
What accomplishments in Parliament are you most proud of?
Over the past five years we have launched and continued a number of reforms in the fields of judiciary, education, electoral code, and the economy, of which I am truly proud. As a member of the Foreign Affairs Committee, I am proud of our proactive parliamentary diplomacy. Finally, the reforms aimed at increasing women's role and creating an environment for women to realize their potential makes me proud.
Top