Honduran Legislators Look at Ways to Combat Gang-Related Crime and Violence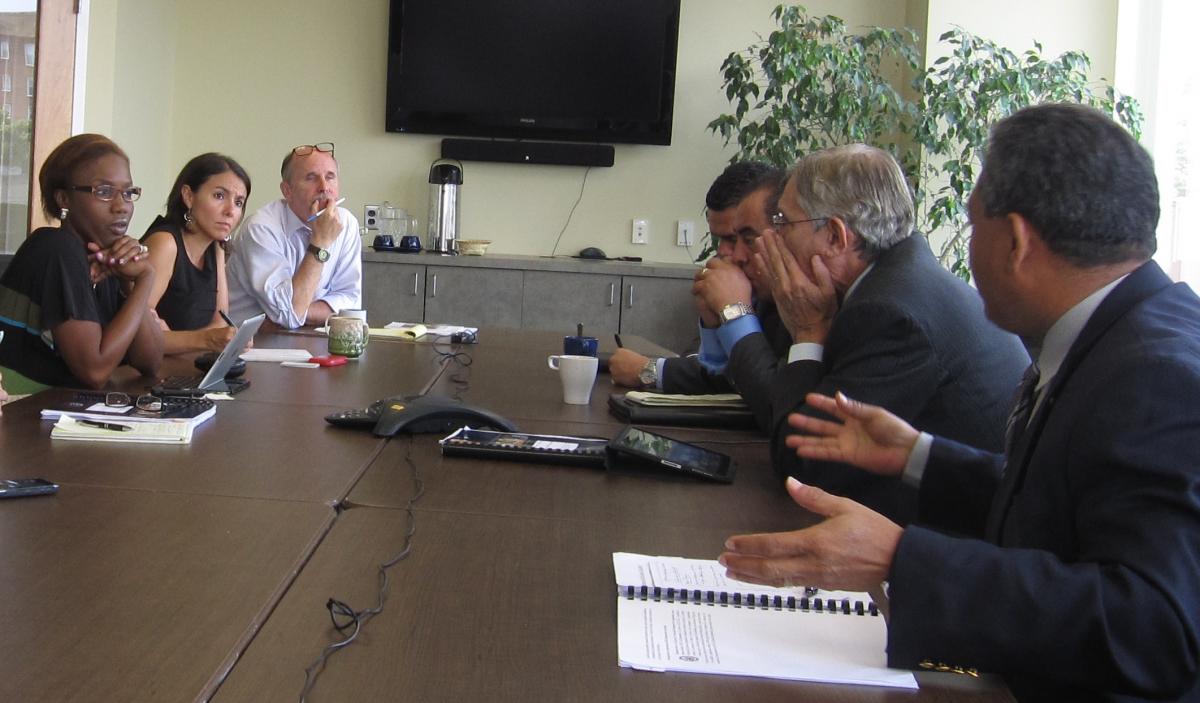 Faced with one of the highest homicide rates in the world, elected officials in Honduras are working to reform their justice system and implement programs to reduce youth-related gang crime and end the cycle of violence that is gripping the country. To look at ways communities in the United States are combating gang violence, a multi-partisan group of members of congress from Honduras traveled to Northern Virginia and Washington, DC to meet with peers and law enforcement experts to exchange ideas on legislative, regulatory and policy approaches to reducing gang-related crime and violence and improve citizen security.
During their 10-day visit, the delegation visited several places that serve as examples of best practices in preventing youth violence and gang activity in Northern Virginia and the District of Columbia. The delegates met with local officials from the Northern Virginia Regional Gang Task Force and with the local DC-based organization Columbia Heights/Shaw Family Support Collaborative. Through these meetings, the delegation learned firsthand about community-based best practice approaches to reducing youth violence, including restorative justice programs.
One of the delegates, Congressman Edwin Pavon, brought a unique background prior to being elected to Congress as a sports commentator and soccer trainer. After learning more about the youth soccer programs in Fairfax and Arlington Counties, sponsored by local law enforcement, Pavon, along with Congressman German Leitzelar agreed to co-sponsor a bill to promote the implementation of new strategies to encourage sports programs as a way to prevent youth involvement in illicit activities.
For the two congresswomen delegates, Waldina Paz and Perla Simons, the study tour provided an opportunity to learn of innovative youth violence prevention programs that focus on young women, such as Fairfax County's A Space of Her Own mentoring program for girls.
Participants also met with Congressional leaders, representatives from the U.S. Department of Justice, Department of Homeland Security, Federal Bureau of Investigation, U.S. Department of State, as well as the U.S. Agency for International Development to discuss youth violence prevention and development programs.
Upon their return to Honduras, the delegation began working to incorporate the strategies and lessons learned from the trip into concrete legislation and programs for Honduran citizens. In particular, Congressman Rolando Dubon Bueso has been leading the effort to reform the juvenile justice code in Honduras, and is committed to adapting some of the restorative justice principles he learned during the study tour into legislative reforms to improve juvenile justice in Honduras.
The study tour was sponsored by the Institute for Representative Government and organized by IRI.
Top