Providing results on Election Day is a fairly common practice in the Americas, but not this time in Honduras. According to international and national observers, voting on November 26 took place peacefully and without major problems. But when the polls closed, things began to go sideways. Both presidential candidates, President Juan Orlando Hernández of the National Party, and Salvador Nasralla of the opposition alliance LIBRE-PINU, almost immediately declared victory based on their own counts. That set up expectations among voters that made whatever outcome contentious.
After Hernández claimed victory based on exit polling, neither scientifically reliable nor definitive, Nasralla claimed that according to copies of tally sheets collected by his party, he was the winner. After an unusual 10-hour delay in reporting any results, the Supreme Electoral Tribunal (TSE by its Spanish acronym) delivered 57 percent of the votes counted, with Nasralla ahead by almost five percent. Two days after the election and with 71.46 percent of the tally sheets computed as ballots trickled in from rural precincts, the difference between the two main candidates narrowed to 2 percent in favor of Nasralla. The gap kept shrinking, and by Wednesday, Hernández had taken the lead by a tenth of a percent. The count once again stopped at 94.35 percent of the votes because of a computer glitch, and then the difference in favor of Hernández increased by 1.5 percent. That percentage stayed unmoved until December 3, exactly one week after the November 26 elections.
The LIBRE-PINU alliance agreed to a review of around 1,000 tally sheets, but the Nasralla campaign requested a recount an additional 5,174 tally sheets. The additional sheets came in during an eight-hour computer outage in the early hours of November 27. However, LIBRE-PINU representatives declined to participate in the review they requested of the 1,000-plus tally sheets that the TSE agreed to review, and live-streamed the entire review process to the public on December 3. International electoral observers from the Organization of the American States and the European Union observed this procedure.
By December 6, 11 days after the polls closed, the TSE had completed their count with a scant 1.6 percent between Hernández and Nasralla. Nasralla has asked for a second round of the presidential election, which would be one way to resolve public unrest and even divisions within the government mounting over this backdrop. However, there is no provision for runoff elections in the Honduran electoral law. Furthermore, it is doubtful that the National Party would agree to it.
Missteps and miscommunication by electoral authorities and political actors, including lack of adequate scrutiny over the transmission of results, has contributed to public anxiety. Violence breaking resulted in deaths prompting the government to declare a 10-day curfew. Meanwhile, the TSE once again had to postpone the announcement of the results until they reached 100 percent of the tally sheet count, including the legislative and municipal votes.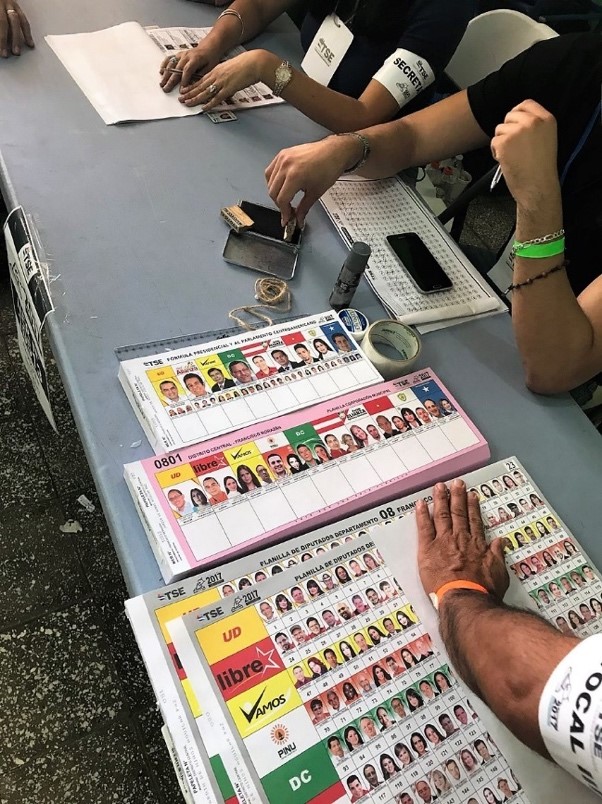 Located in the heart of the Central American isthmus, Honduras has a vital role in the security and prosperity of the neighborhood. It sits between Guatemala to the north, El Salvador to the west, Nicaragua to the south and the Atlantic Ocean to the east. Crime and violence in the region contribute to uncontrolled migration throughout the continent that includes people and drug trafficking. The Northern Triangle countries—El Salvador, Guatemala, and Honduras—have been working with the United States and Mexico to develop coordinated policies to enhance citizen security and create sustainable employment in the country. Honduras has an important role to play in this alliance, and an unsettled presidential election could delay progress on this front.
El Salvador and Guatemala are preparing for elections in 2018 and 2019. In March 2018, El Salvador will hold legislative elections, followed by presidential elections in 2019. Guatemala is scheduled to hold a plebiscite on disputed territory with Belize in March 2018 and general elections in June 2019. The current crisis in Honduras shows how important it will be for El Salvador and Guatemala to get their electoral machinery in good working order—to avoid political unrest, violence, and erosion of trust in electoral institutions.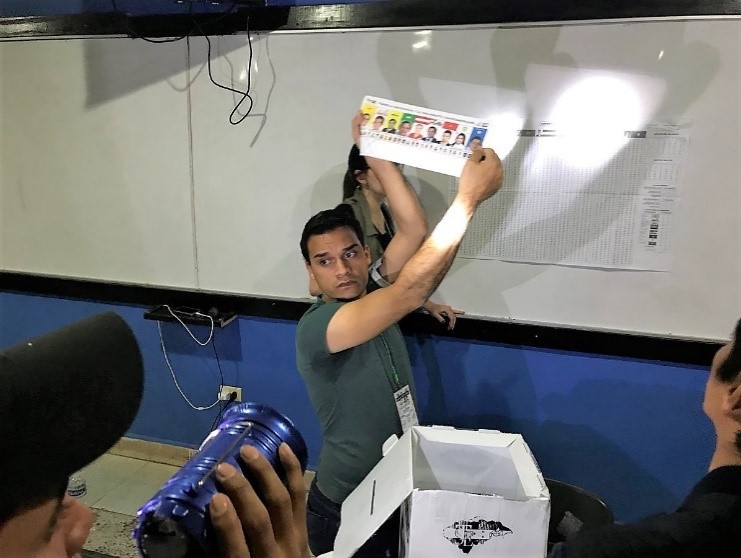 It is in the best interest of the international community to invest in free and fair elections, focusing on support for democratic processes, improving the capacity and democratic governance of political parties, election commissions, and civil society in general including universities and private sector institutions. Plenty of good examples of transparent electoral management by independent commissions abound elsewhere in the Americas—where citizens may watch vote counting in precincts and check local results with those transmitted to election centers. Countries that have such practices should share them. Those who need help should take notice.
This is no time for improvisation. Once citizens cast ballots, the counts, tallies, and transmission of results should be cut and dry with no opportunity for manipulation or uncertainty to enter.
_____
Photos were taken by Brian Rodriguez, Generation Democracy Member
Top