On September 15, IRI partnered with the National Democratic Institute (NDI) and the House Democracy Partnership (HDP) to host a reception for Daw Aung San Suu Kyi during her first official visit to the United States after assuming the post of State Counsellor.
During his remarks, IRI's Board Chairman Senator John McCain praised the historic nature of Aung San Suu Kyi's visit and the inspiration she is to millions around the world. He argued that America stands ready to support the new government in Burma and that "tyranny will not prevail, and freedom will endure."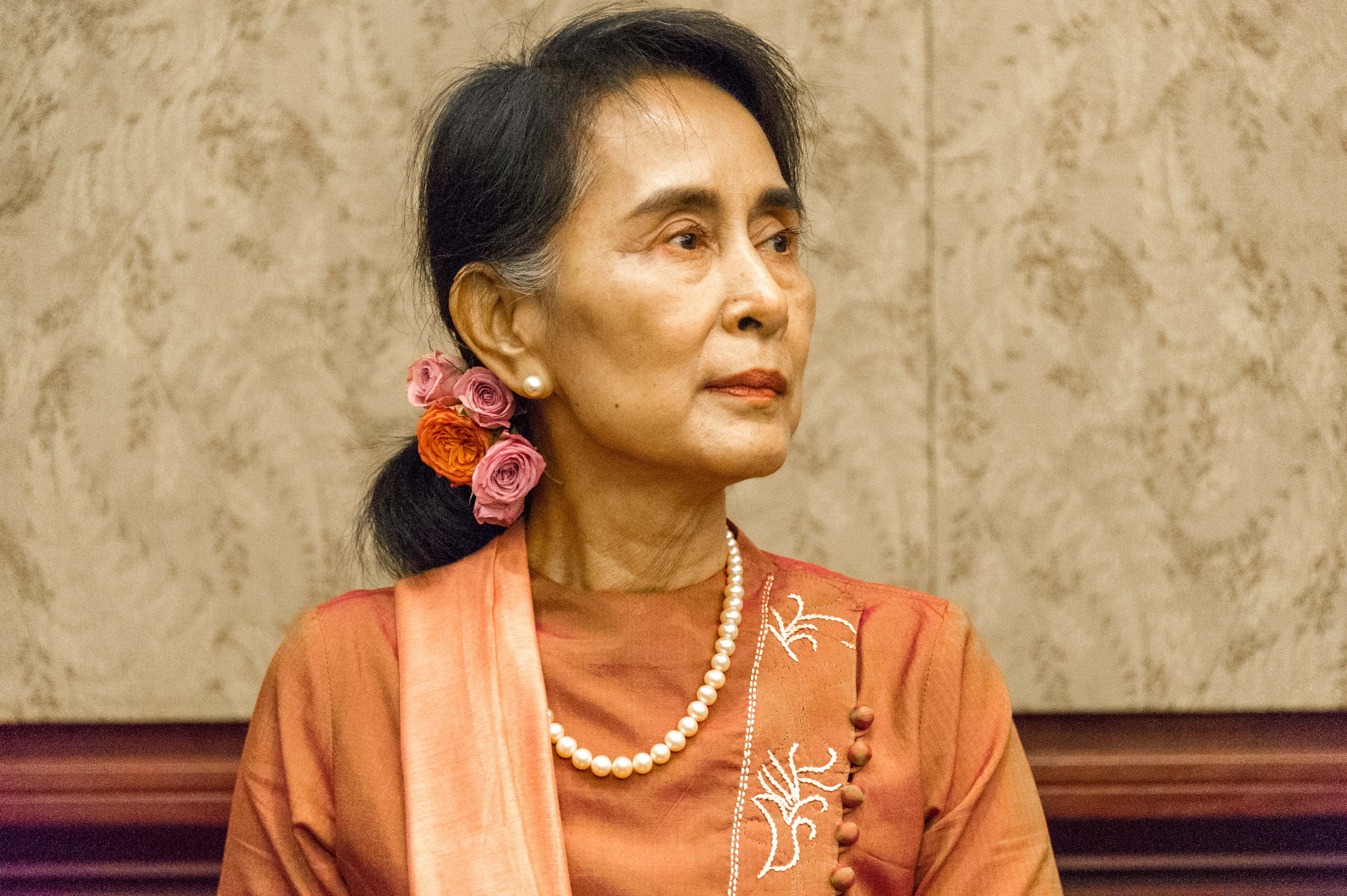 In remarks delivered to the gathering, Aung San Suu Kyi stressed that much difficult work remains to be done as Burma seeks to strengthen its political institutions and structures. She observed that while democracy isn't perfect, it is the best system of government available, and that the best thing about democracy is that it enables non-violent changes of power. "We need to evaluate what we hold on to and what we let to," Daw Aung San Suu Kyi said, "democracy is something we have to hold on to."
Suu Kyi is applauded as a Nobel Peace Laureate and champion of the oppressed. She called on people around the world to join the struggle for freedom in Burma, saying "Please use your liberty to promote ours."
For more than two decades IRI has supported Burma's pro-democracy movements, most recently working to strengthen the institutional capacity of political parties and civil society organizations. IRI began operating directly in Burma in 2012, and since that time has conducted programs in all of the country's 14 states.
Through workshops and consultations, IRI provides technical expertise and advice to party members on strengthening internal structures and activities, as well as impart knowledge to parties and candidates on carrying out campaigns that focus on citizens' needs.
IRI works to increase the participation of youth and women in the political process to help ensure the success and sustainability of Burma's transition to a more democratic government and lend legitimacy to the process. Through Leadership Training School and Women's Leadership School, IRI actively encourages the involvement and leadership of youth and women in political parties and civil society.
IRI remains committed to continuing its more than 25-year legacy of providing assistance and looks forward to working with all stakeholders and organizations to strengthen Burma's democratic processes and institutions.
Top