Improved Street Lighting: A Bright Idea for Jordanian Municipalities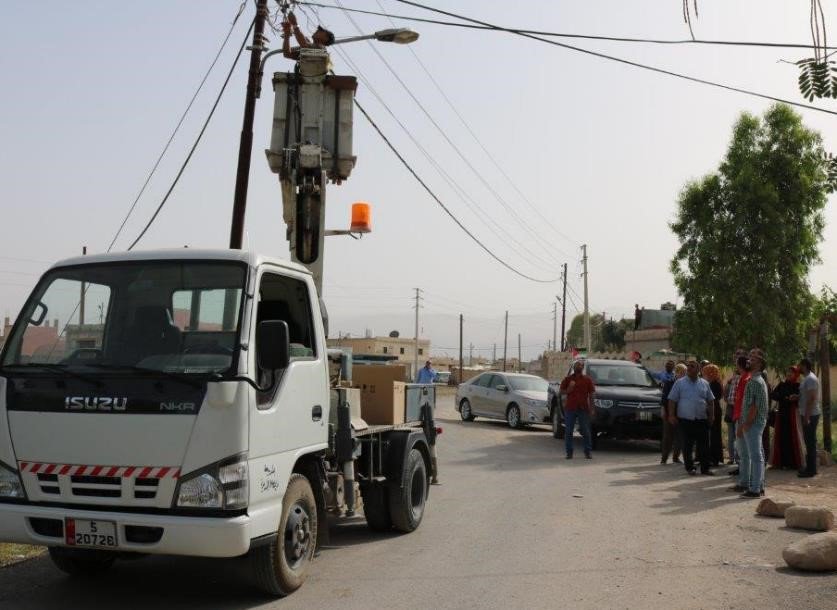 Beginning in January, IRI has partnered with seven Jordanian municipalities to improve street lighting.
The impetus was twofold: First, the project responds to citizen surveys collected using a mobile app IRI developed called Baldytak, meaning "Your Municipality." Thirty-five percent of citizens surveyed listed street lighting as their top local concern—unsurprising, as street lighting is critical in reducing crime and traffic accidents. Second, the tangibility of the project allows IRI and our municipal partners to easily track citizens' reactions to this initiative.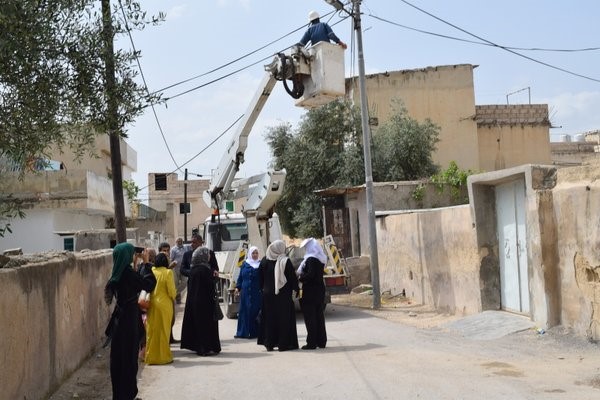 After identifying the cities in which residents were most dissatisfied with street lighting, IRI worked with municipal officials to determine the number and type of lights needed. On average, 21 percent of each city's bulbs needed to be replaced.
We next met with firms specializing in street light infrastructure to learn about lighting technologies and compare prices. Instead of each city individually buying bulbs, IRI served as a central buyer, enabling us to negotiate a 14 percent discount on the price of each bulb. Further long-term savings are possible for the cities, but require them to convert from traditional light bulbs to more advanced LED lighting technology, which would decrease energy consumption as well as the staff time needed to change burned out bulbs. Unfortunately, this conversion is currently cost prohibitive for already cash-strapped cities. Notably, the cities did provide the required trucks, maintenance crews, and safety equipment, with IRI covering only the cost of the bulbs. This example of cost sharing between IRI and municipal governments speaks to the incredible partnerships we have cultivated throughout Jordan.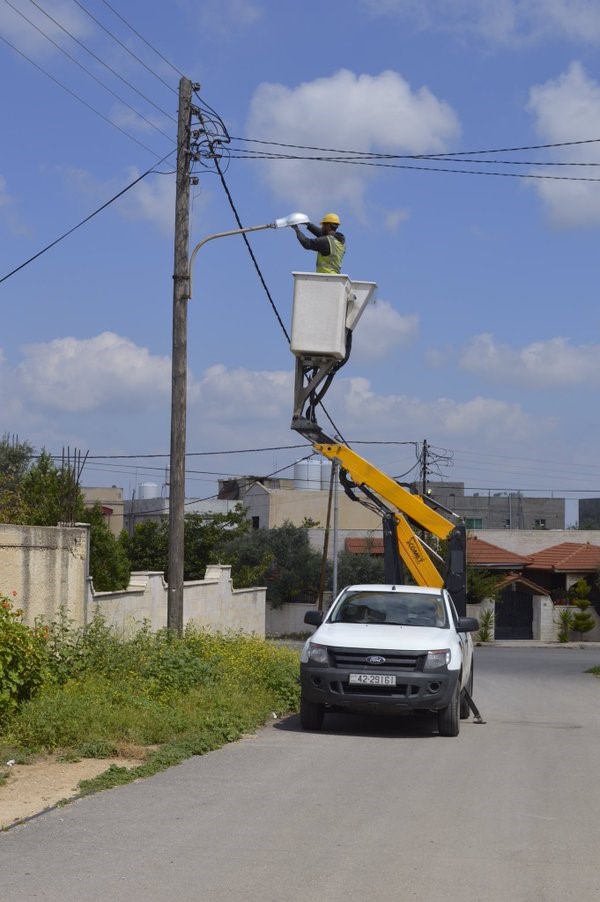 Following this, we coordinated planning efforts between the municipalities and local activists from IRI's Citizen Committees. Typically, meetings brought together mayors, municipal councilors, city staff, Citizen Committee members, and IRI staff. Meetings began at city halls, before participants set off to replace broken street lights. For safety reasons, city staff changed the bulbs, but IRI deliberately cultivated an environment of community engagement throughout the initiatives. For instance, because each city's mayor, municipal councilors, and citizen activists accompanied the maintenance crews as they moved from one street light to the next, a great opportunity was provided for the mayor to share ideas and receive feedback from constituents. Residents often noticed the activity occurring on their street and came outside to investigate, finding their local officials and fellow citizens taking a hands-on approach to governance. Many onlookers commented that the street lights near their home had been long burned out, and that they were very happy to now see them properly maintained.
A follow-up survey using IRI's Baldytak mobile app has already taken place in Erhab, the first city where we piloted this initiative. As seen in the graph below, the data signals that the project is affecting positive change. We are optimistic that we will see similar movement when data is collected from the remaining six participating cities. Not only does the initiative clearly improve citizen satisfaction with street lighting, but it also heartens locally elected officials—who often feel overwhelmed—by demonstrating that even relatively low-cost interventions, as long as they are strategically planned and highly visible, can immediately nudge public sentiment in their favor. Lastly, it demonstrates how IRI can successfully leverage working partnerships with local governments and volunteers to implement concrete local governance programming at a fraction of the true cost.
Top