Increasing Women's Political Participation in Kenya Using Technology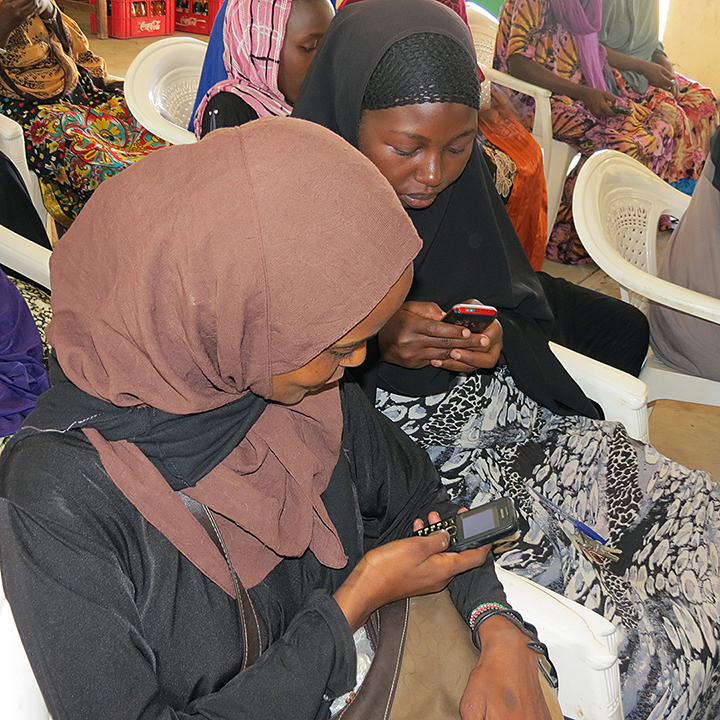 Nairobi, Kenya – In a country where many women continue to struggle to have their voices heard, some are finding technology to be an effective tool for circumventing some of the challenges women face that inhibit their full participation in governance.
Women in many parts of Kenya are marginalized, and in some communities, are even forbidden from engaging in political processes. Technological tools, such as SMS, provide a more discreet and secure mechanism for women from rural and patriarchal societies to voice their concerns and engage in county issues.
In an effort to solicit more citizen input than traditional town-hall meetings allowed, IRI launched an SMS platform in which citizens text a code to receive a short survey on a particular issue being debated by the local government. The surveys, developed in coordination with members of the county assembly, are typically three to four questions and allow people who are unable or uncomfortable attending town-hall meetings to voice their opinions on community issues, county policies and legislation being debated by the county assembly. The data IRI collects is aggregated and shared with county officials. Given the high mobile penetration throughout Kenya, the SMS platform has proven to be an effective tool for engaging citizens on policy issues.
This platform has been particularly popular with women in rural areas who might not feel that they can participate in a public forum. Before IRI introduced the SMS platform, many women lamented the challenges to women's political participation. One woman from Isiolo County noted, "We are not allowed to attend public forums and if we do attend, we are not expected to speak. Very vocal women are considered a disgrace to their husbands and are often beaten severely by their husbands for speaking during such forums."
However, with the introduction of the SMS platform, women now have a tool that allows them to freely register their opinions on local issues without fear of retribution or backlash. The platform now serves both as a source of county information for the women and an avenue through which women and other citizens can give feedback on county issues. The platform was best received in counties like Isiolo County, where religious and cultural barriers often hinder women from political participation.
The SMS platform has also been instrumental in engaging more women in county-level social audits, which IRI and local Kenyan civil society groups use as an oversight mechanism to ensure that county budgets reflect the priorities of the community and to ensure that government-reported expenditures match what was actually spent on the ground.
This was the case in Isiolo County where women used the platform to share their views on the county budget. Working with the Isiolo County Gender Watch civil society network, IRI analyzed the data to see if women felt the budget reflected their priorities. Seeing that the budget was not representative of the priorities shared by women, the group successfully advocated to stop the process and incorporate more of the views of women into the proposed budget.
Abdia, a Muslim woman from Isiolo County said, "Although IRI has now enlightened us on the budget process, we are still scared of articulating our issues during the county budget hearings. However, through the SMS platform, we are not scared since we can do it through our phones."
With the use of SMS, the Institute is has found a mechanism through which women can freely participate in political processes.
###
Top