Indonesian MP Yoel Yosaphat: Pushing for Openness and Transparency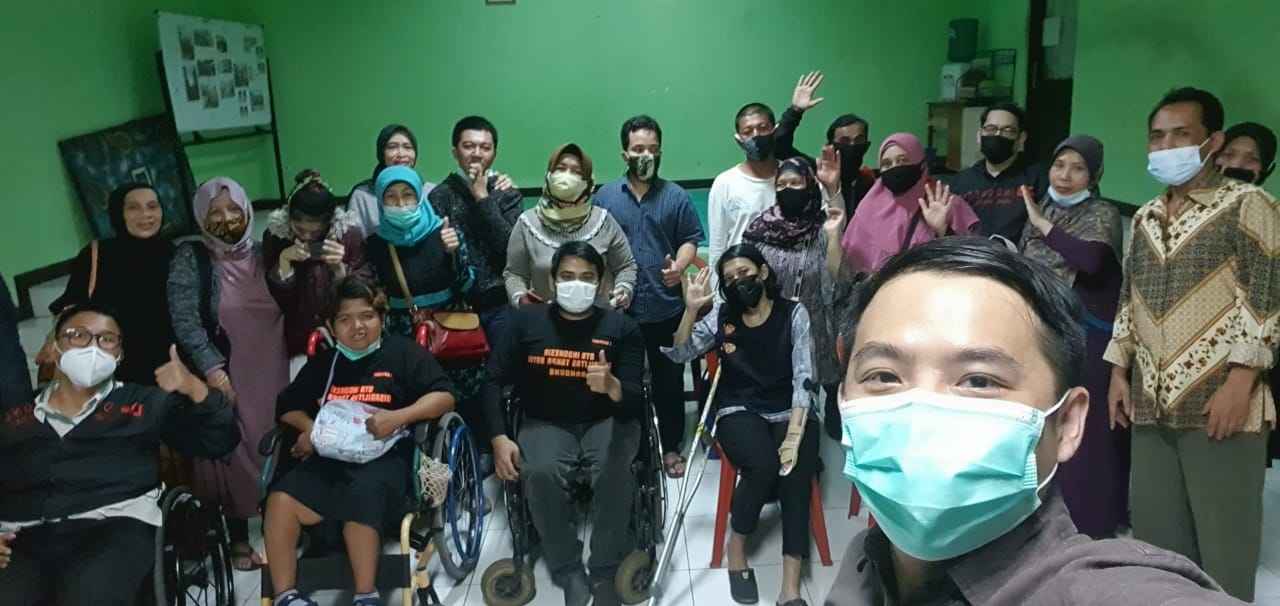 It has been 23 years since the fall of Suharto ushered in an era of tremendous progress within a democratic Indonesia, including several national elections deemed free, fair, and technically sound by domestic and international observers. Indonesia has seen two significant peaceful transitions of power. Furthermore, political decentralization has provided communities with more responsive local governments and has created opportunities for new reform-minded leaders.
However, as noted by the Economist Intelligence Unit's Global Democracy Index of 2020 and other observers, Indonesia's democracy is being tested and faces possible backsliding. Many point to the increasing consolidation of power in Indonesian politics, challenges related to COVID-19 and democratic backsliding throughout Asia and around the world. Many also blame the increasing influence of money in politics at the presidential level, and legislative deal making during local elections as another cause impacting the quality of Indonesian democracy. Instead of entrenched elites and political dynasties, Indonesia needs strong, issue-based political parties that are open to reform-minded leaders who effectively represent their constituencies.
In response to the challenges facing Indonesian democracy, IRI launched a National Endowment for Democracy (NED) funded project focused on building political parties that are internally democratic and which represent constituents' interests. The project offers technical assistance and training to strengthen party structures and processes and supports reform-minded emerging leaders.
Specifically, IRI holds multi-party Emerging Leaders Academies (ELAs) across the country to train young party members on leadership, party operations and campaigning. The ELAs combine in-person and online training to develop public leadership skills, improve techniques for working with civil society, support internal party reforms, cultivate skills for leading during the COVID-19 pandemic, and build capacity on effective research techniques to develop issue-based policy. To supplement the training, IRI provides national-level thematic discussions for program participants to provide insight into strategic issues such as religious tolerance, mitigating global climate change, countering disinformation on and offline, the economic rights of marginalized communities, and regional threats to democracy. These events include key government leaders, civil society experts and emerging leaders from throughout the country.
One of IRI's ELA participants is Yoel Yosaphat, a first-time MP in the Bandung City Parliament and the chairman of the Bandung City Indonesian Solidarity Party (PSI). As a member of the Chinese Christian minority, Yosaphat believes that it is only through politics and government that youth and minorities can make Indonesia a better place to live.
In Yosaphat's second year in Bandung's City Parliament, he pushed for reform, including the promotion of local democracy and transparency on budgeting issues. He organized fundraising efforts to support the poor and those most impacted by the pandemic. He promoted tax breaks and incentives for local businesses hurt by public health restrictions around COVID-19. Yosaphat is working to change the old mindset that MPs are the "bosses" and, once they're elected, can ignore their constituents. He feels strongly that elected officials must be more responsive to constituent concerns and priorities.
So far, Yosaphat's initiatives to promote transparency have been successful. He is seen as an MP who connects with constituents in person and online. He uses social media to report his legislative agenda to his constituents. Before the pandemic, he held regular meetings with his constituents weekly and now, during the pandemic, he continues hosting regular meetings, just online. Yosaphat says that meetings, whether in-person or online, help him better understand his constituents' concerns. Those concerns range from decisions about social subsidies, to decentralizing regulations on poverty, the need for disability-friendly public facilities, and making senior citizens' benefits more inclusive.
The best way to fix the problems with public's distrust toward Indonesian political parties is from within. By being an accountable and responsive politician, I help improve the image of the political party, which is one of the pillars of democracy. Only with healthy political parties, can we make a healthy democracy!

Yoel yosophat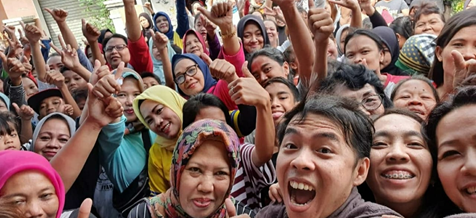 Yosaphat's work serves as an example for other ELA participants and aspiring leaders. IRI supports Yosaphat and other emerging leaders who try to better represent their constituents by becoming more inclusive and responsive to their concerns.
Top