Indonesia's Historic Election – Challenges to a Free and Fair Election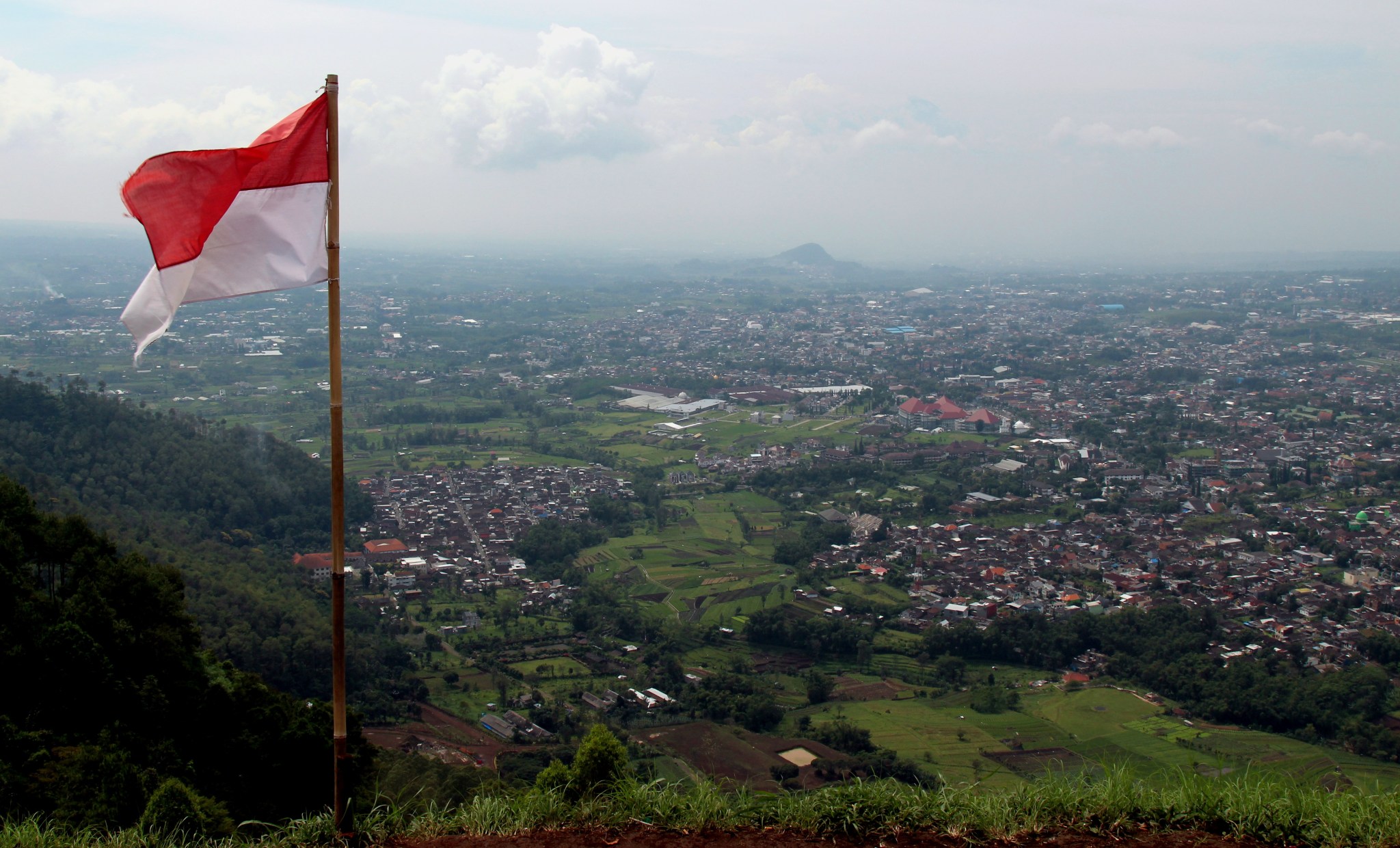 Following the fall of Suharto's three-decade presidency in 1998, Indonesian citizens embraced democracy and have since successfully completed four national elections and experienced peaceful transitions of power. The election on April 17, will be the first where voters will simultaneously cast ballots for presidential and legislative candidates, electing over 20,500 officials across the archipelago.
The presidential election pits incumbent President Joko Widodo, commonly known as Jokowi, and his running mate Ma'ruf Amin against 2014 presidential candidate, Prabowo Subianto, and his running mate, Sandiaga Uno. Top issues for voters include social welfare programs, inequality and infrastructure projects. Jokowi continues to promote his welfare and land redistribution programs, while Prabowo has used populist rhetoric to rally ordinary Indonesians around a strongly conservative Islamic national identity.
As the world's third largest democracy heads to the polls, here are three key challenges to a free and fair election.
Identity Politics
Fueled by increased mainstreaming of radical Islamic rhetoric, identity politics is a growing threat to a free and fair election. Former Jakarta Governor Basuki Tjahaja Purnama, commonly known as Ahok, fell victim to the growing practice of identity politics in Indonesia. In 2017, Ahok referenced a verse from the Quran, stating Muslims should not be fooled into thinking they couldn't be led by non-Muslims. As an ethnic-Chinese Christian, Ahok was immediately targeted as an enemy of Islam and sentenced to two years in prison on blasphemy charges. Many supporters of Ahok's charges believe his statement was only an issue because he is Christian, demonstrating the entrenched religious identities in Indonesia.
Identity politics leading up to the 2019 election are present in both President Jokowi and Prabowo's campaign tactics. President Jokowi selected Ma'ruf Amin as his vice-presidential nominee, one of the most powerful and influential Muslim figures in Indonesia. President Jokowi's selection of Amin disappointed many of his moderate supporters, who saw him as Jokowi's way of proactively deflecting opposition claims that he is anti-Islamic, pro-Chinese and communist. However, the addition of Amin has not significantly increased Jokowi's electability and left many moderate voters concerned with Amin's human rights record and support of discriminatory decrees against minorities.
Prabowo has taken a more direct approach to identity politics. In September 2018, Prabowo signed a pact with Muslim activists through the National Movement to Safeguard the Ulema Fatwa (GNPF) promising to uphold Islamic religious values and interests if elected. In December 2018, Prabowo attended a reunion of the 212 movement, where supporters of the blasphemy sentence of former Jakarta Governor Ahok gathered to commemorate the ruling and show support for Prabowo. Prabowo's commitment and focus on protecting Islamic values is aimed at maintaining support from conservative voters who align with Islamic candidates and solidifying his base supporters.
However, Prabowo's focus on building support from Islamic hardliners has pushed away religious minorities and moderate Muslims who are concerned Prabowo is aligning himself with those who are anti-Pancasila, against the Indonesian state ideology. In a presidential debate on March 30, Prabowo had to defend himself against accusations that he supports the creation of a caliphate in Indonesia. Prabowo drew upon his mother's Christian background and dedication to Pancasila to show that if elected, he would protect religious minorities and oppose a caliphate.
Fake News
As it has in elections worldwide, fake news and disinformation are playing a significant role in Indonesia's upcoming election. The intentional spread of misinformation is not a new concept, but advancements in technology and a sharp increase in social media users greatly expands the reach of fake news stories. A report released by Mafindo, the leading Indonesian organization combatting disinformation and improving digital literacy, shows that fake news around the election increased by 61 percent from December 2018 to January 2019. There is even a new word, "buzzers," to describe people employed to create hoax social media accounts spreading fake news supporting one candidate or another.
Fake news stories target not only candidates but the General Elections Commission of Indonesia (KPU) itself. Some stories have claimed that the official voter list contains over 17.5 million questionable identities and that there was a shipment from China of millions of ballots marked for Jokowi. The continued spread of disinformation about the legitimacy of the KPU could create serious problems immediately after the election – such as the losing side refusing to accept defeat because the ballots were tampered with and therefore illegitimate.
In an attempt to combat the spread of fake news, anti-hoax CSO Mafindo has taken the lead on fact checking social media posts to ensure accurate information is being shared online. Similarly, the Ministry of Communication and Information Technology, or Kominfo, created a special content control team to identify fake news stories, began holding weekly briefings and are disputing fake news stories with facts on their website. Facebook, following growing backlash around the world for its role in the spread and promotion of fake news, announced in March it would ban political advertisements originating outside of Indonesia. However, in a country in the top five worldwide for users of Facebook and Twitter, combatting fake news and disinformation will require a more aggressive approach in increasing the public's digital literacy and ability to recognize fake news and verify information.
Money Politics
The practice of vote buying in Indonesia was popularized in the 2009 election and has remained popular in the lead up to the 2019 election. In the 2014 legislative election, the average winning margin of one candidate over another on the same party candidate list was just 1.65 percent. Some candidates view vote-buying as the final push that could get them on the winning side of that small margin of victory.
With this practice becoming more common, many constituents view candidates based on their community "donations" rather than their position on various political issues. The Javanese question of "nomer piro, wani piro?" or "what number on the ballot are you and how much will you give?" has become commonplace throughout the island of Java. Even the meaning of words around elections changed slightly with the popularization of vote buying. Golput, which traditionally refers to people who deliberately abstain from voting as a form of protest, is now also used as slang to represent constituents willing to vote if given cash.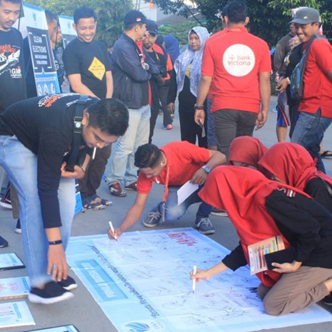 To combat vote buying, IRI has partnered with four local civil society organizations (CSOs) to implement a Clean Election Advocacy Campaign in four provinces throughout Indonesia. The first round of trainings completed in February engaged over 200 women candidates on the importance of running clean campaigns and how they can incorporate effective campaign methods into their campaign plans for the upcoming election.
To promote clean election practices across their provinces and inform voters about the importance of voting on a candidate's track record rather than a one-time payment, IRI's partners have been running a clean election campaign. Ads have run on local radio; banners, stickers, and leaflets have been distributed across the province; innovative social media campaigns on Facebook, and Instagram; and organizing petitions saying no to money politics in the 2019 election.
Indonesia's 2019 election will be historic as over 190 million registered voters head to the polls to cast their votes in five separate ballots. While Indonesians have embraced democratic practices in the past, challenges to free and fair elections remain as Election Day nears. However, government agencies are taking active roles in addressing these challenges. The KPU is addressing claims of fraudulent registered voters, working with over six million temporary election workers to ensure a smooth election process, inviting observers from 33 countries and 11 international organizations to monitor the election and allowing voters without the new mandatory electronic ID card to cast their vote. As the government works to combat these new challenges, we wait for April 17 to see how they will affect the outcome of the election.
Top