International Women's Day Spotlight: Empowering Women to Build a More Democratic Panama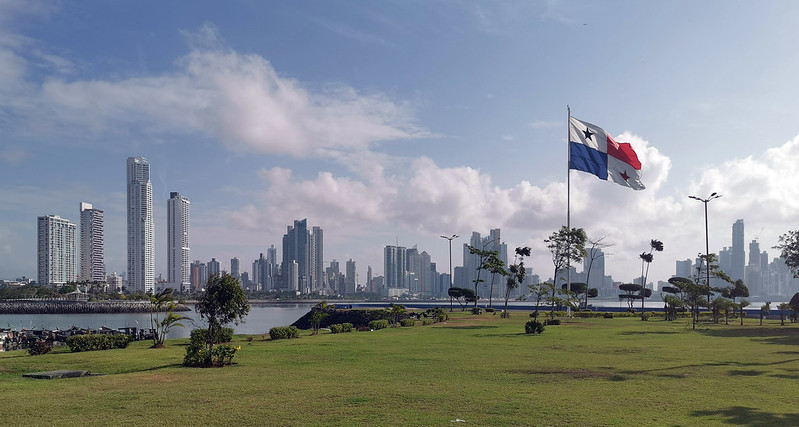 March 8 marks International Women's Day, and in celebration, the International Republican Institute (IRI) is highlighting our work across the globe to elevate the role of women in politics and civil society. In this blog, we discuss the unique challenges women face in Panama, and how they are overcoming them with the help of dedicated lawmakers supported by IRI.
When it comes to gender, Panama's government is one of the least representative in Latin America. Just two years ago, the country elected only 16 female members to parliament, representing about 22 percent of Panama's legislative branch. Countries such as Mexico, meanwhile, boast legislatures with nearly 50 percent women, and for legislative branches across Latin America, the average percentage of women lawmakers is 32 percent. Although the country emerged as a pioneer for women's rights with the election of President Mireya Moscoso in 1999-2004, Panama's political institutions today are some of the least representative in the region.
But despite the country's challenges, last year saw key government initiatives that began to address the barriers which prevent Panamanian women from engaging politically. For instance, in November 2020, the National Assembly approved a bill to undermine the prevalence of political violence against women in Panama. Additionally, the country has also made progress on gender quota legislation, with the National Electoral Reform Committee approving a proposal to ensure gender parity for all candidates vying for public office.
With Panama now demonstrating an increased commitment to female representation, IRI has expanded its work strengthening government transparency by empowering women leaders to spearhead anti-corruption efforts. Since 2019, IRI – with the support of the National Endowment for Democracy – has trained National Assembly officials and staff on transparency best practices and engaged civil society to raise awareness of these issues amongst citizens.
Today, IRI has broadened its efforts to include a gender component, equipping women leaders and those in elected positions with the skills to combat corruption in government and strengthen Panama's democratic institutions. Through IRI's Women's Democracy Network (WDN), and in alliance with ParlAmericas, the United States Embassy, the Canadian Embassy and Panama's National Assembly, the Institute has supported an array of initiatives that introduce gender perspective into the country's policy-making process and ensure women are included in negotiating legislature.
An example of these initiatives is IRI's commitment to connecting Panama's female members of parliament with WDN's Gender Responsive Policy Making Toolkit, giving them the skills to mainstream gender into the policymaking process. Ultimately, our work empowering women to incorporate gender considerations in policymaking events has attracted interest from our National Assembly partners and opened the door for additional trainings and exchanges on female political inclusion. For instance, in December 2020, IRI hosted an event that brought together Panamanian lawmakers, their staff and a bipartisan group of U.S. congresswomen to reflect on the importance of women's political participation and how legislation is key to ensuring gender inclusivity.
At IRI, we believe incorporating women in a country's decision-making processes translates to good and more efficient governance. Providing women with equal opportunities is key to creating more just, transparent and democratic societies, and IRI is proud to leverage its anticorruption efforts in Panama to provide a gateway for women leaders and legislatures to contribute to the democratic strengthening of their country.
Top