International Youth Day Spotlight: IRI in the Sahel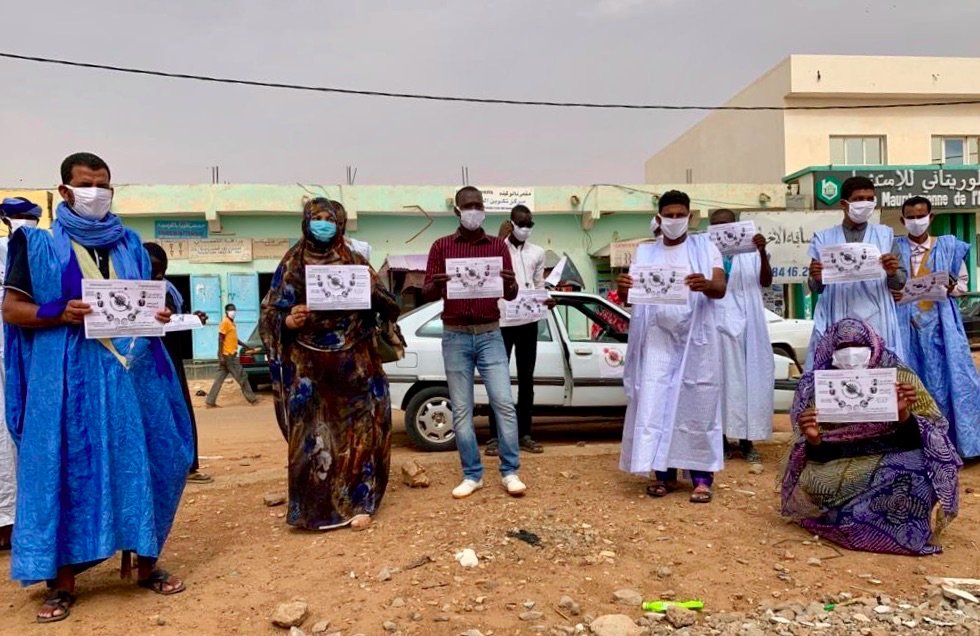 In honor of International Youth Day (August 12), the International Republican Institute (IRI) is spending the month of August spotlighting our networks and partnerships that are empowering young people across the globe to build a more democratic world. In this blog, we discuss the myriad challenges that disrupt youth political participation in the Sahel – an area of Africa encompassing parts of Senegal, Mauritania, Mali, Burkina Faso, Algeria, Niger, Nigeria, Cameroon, the Central African Republic, Chad, Sudan, South Sudan, Eritrea and Ethiopia – and how IRI is supporting young people to overcome them.
With one of the world's youngest populations, the Sahel region is fraught with geopolitical and developmental impediments that imperil youth civic and political participation. Widespread poverty, a worsening security situation, historic power imbalances and patronage systems drive youth insecurity, with Sahelian youth bearing the burden of these complex challenges.
Despite the high percentage of young people in the Sahel, this group remains politically marginalized. In Bamako, Mali, youth have taken to the streets to demand accountability from the government to address the worsening security situation. As a result, the insight young people have into the challenges facing the Sahel goes unrecognized and community problems persist. Moreover, political processes that ignore the demands and perspectives of Sahelian youth miss opportunities to implement innovative solutions.
To address this imbalance, IRI collaborates with Sahelian youth on issues ranging from regional destabilization through violent extremism to the need for government accountability. IRI has maintained a regional Sahel program since 2017, and implements diverse approaches to support Sahelian youth. From supporting young entrepreneurs in Mali, to assisting Mauritanian youth with media literacy and advocacy skills ahead of their nation's historic 2019 election, IRI tailors its approach to Sahelian youth needs.
Other activities include linking youth leaders with regional institutions and national governments – enabling young Sahelians to act as contributing partners in regional policy processes like the G5 Sahel's 2020 P/CVE Best Practices Review and bi-annual CVE policy forums, and as official interlocuters between the G5 Sahel and conflict affected border communities in Mauritania, Mali, Chad, Niger, Burkina Faso, Togo, Benin and Cote d'Ivoire. Our gender-balanced regional youth council enables young Sahelians from some of the region's most conflict-afflicted communities to advocate for themselves at the national and regional levels.
As we close our month-long celebration of International Youth Day, IRI is proud to support young people from across the Sahel, whose perspectives are the answers to the broader questions that plague international and regional policymakers and institutions.
Top