In July 2016, I started an internship with IRI in Morocco. As an international student from Liberia who is studying in Morocco, I wanted to help the Moroccan community, especially in supporting women and youth political participation and civic leadership.
While interning with IRI, I have witnessed successes and learned how to overcome community challenges, which I can take back and apply to my country. IRI was a perfect place to gain experience.
Finding Personal Connection to IRI Programming
I grew up in a country where, despite the damages it incurred from its civil war and long neglect, people remain boundlessly optimistic. The youth continue to show admirable ambitions. With this riotous mixture, it is almost impossible not to be interested in addressing longstanding social inequalities.
In my country, I see what little space there is public discourse and social activism for young people. I wanted to understand how IRI inspires and empowers marginalized communities to become active citizens. I wanted to learn what kind of programs were most efficient and how empowering this community can be achieved.
Empowering Youth and Women
I was fortunate to join IRI's team when several very successful projects were being implemented. One of these programs was the civic education campaign, 'Sme3 Sawty' or Hear My Voice — a campaign by caravan that traveled across Morocco, conducting outreach, hosting debates and other public events to increase the political participation of women and youth ahead of Morocco's legislative election in October 2016.
Through this activity, I saw how IRI adapted its approaches to civic education to reach diverse audiences. I also witnessed the transformative process of young Moroccans voicing their positions peacefully and interacting comfortably with political leaders on issues that concern them
The work IRI does in Morocco with young people is critical for our generation. Liberian youth face similar challenges as Moroccan youth. Seeing IRI facilitate young Moroccans chance to be heard, encouraged and given the tools to unapologetically contribute to their democracy is inspiring.
By being part of the IRI team, I have witnessed the progress of women trainees learning new skills and changing their approach to different challenges. Women from underrepresented parts of the country have gained confidence, skills, and knowledge from participating in several capacity building activities. For instance, I saw how the Women's Support Network – a program that IRI assisted in establishing and became an independent association with chapters in Agadir, Guelmim and Marrakech– came to exist and continues to prepare women to take the lead in promoting change in their communities.
Applying Professional Skills & Leading Others
Overall, my internship with IRI has provided a holistic professional experience in project management, which I have been able to apply to my leadership role within the Liberian Students' Association in Morocco (LISAM).
As the president of LISAM, I recently organized a 'Next-step' professional workshop and a Culture Day program in Rabat. My experience with IRI inspired me to take on this new initiative. I realized that I was fortunate to have the opportunity of learning from IRI, and wanted to share the knowledge with my peers through an accelerated one-day program that would give them the basics of joining the workforce, and the reciprocal expectancies of both recruiters and potential employees.
For the event, I invited Liberian practitioners from civil society, public health, information technology, and entrepreneurial backgrounds to give Liberian students tips for next steps after studies in Morocco. Additionally, the Liberian Embassy staff attended the workshop.
During the training, I shared with participants' topics that I learned through interning with IRI such as communication, teamwork, financial management, and administrative work. Even though my internship with IRI is coming to an end, the acquired skills and the impact from my time with IRI will have a lasting influence throughout my career.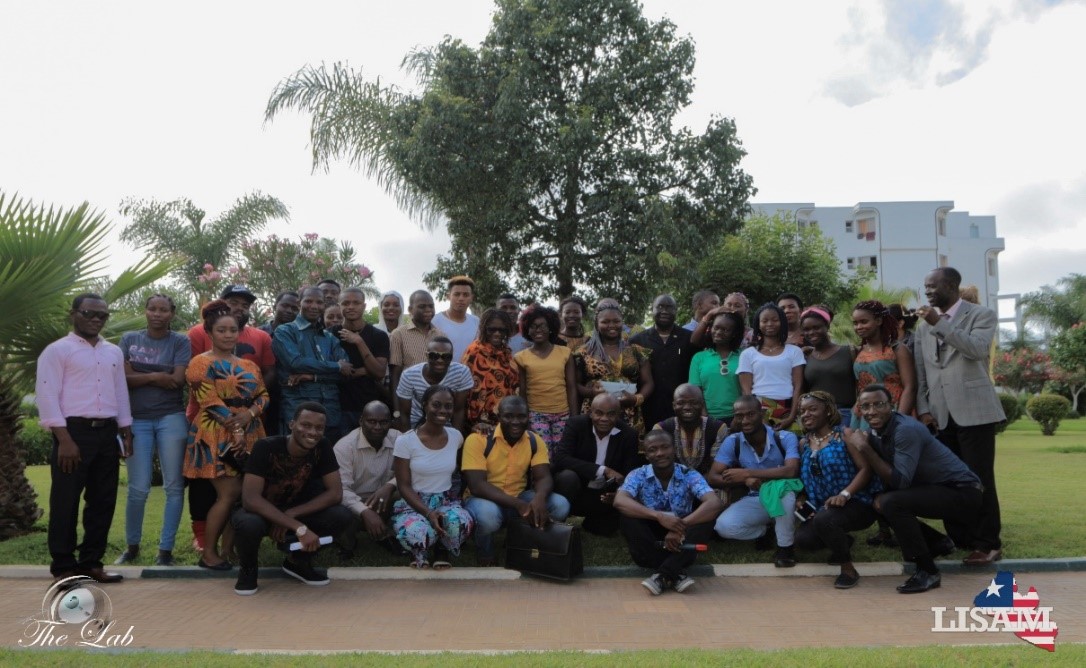 Top