IRI McCain Fellowship for Freedom: Celebrating Sen. McCain's Legacy Through Next Generation Democratic Leaders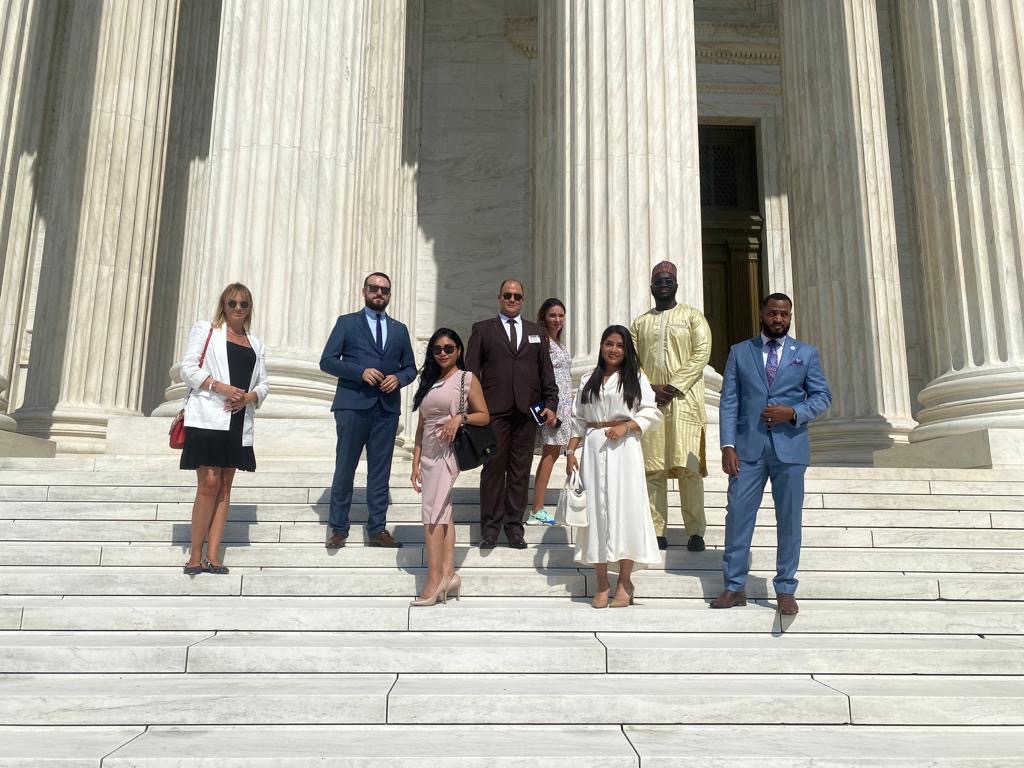 August 25, 2023, marks 5 years since the passing of Senator John McCain, who served as the Chairman of the International Republican Institute (IRI) for 25 years. Sen. McCain left an indelible mark on the entire organization and the world. His unwavering dedication to the promotion of democracy across the globe continues to be celebrated every day in IRI's work, continuing his legacy and fostering new generations of democratic leaders on every continent.
Since 2019, IRI has brought McCain's vision promoting political and economic freedom worldwide to life through IRI's McCain Fellowship for Freedom. Created to honor Sen. McCain's longstanding belief that "free markets are not possible without free people," the Fellowship brings together young leaders from around the world who are dedicated to fostering democracy and economic freedom. These emerging leaders exchange ideas with policy makers, entrepreneurs, thought leaders, and other change makers to gain new insights and ideas as to how to best promote democracy and citizen-centered governance. Since the program's first iteration, IRI has hosted 16 global leaders from 15 different countries.
It's very important here to learn from the fellow participants of this prestigious program…

Mohamed Ali Azaiez
Earlier this summer, IRI welcomed the second group of eight young leaders to Washington. The fellows participated in discussions designed to cultivate their skills to build more inclusive, transparent, and resilient democracies and free market economies. Key sessions included workshops on national and local governance; meetings with business and tech leaders, including representatives from Amazon Web Services, Google and the Business Roundtable; and learning sessions on democratic practices, campaign management, and policymaking with leaders such as Ambassador Mark Green of the Wilson Center, who served as IRI President under Sen. McCain's Chairmanship.
The fellows reflected on what they learned during the program to help them further the advancement of democracy in their respective countries through their work as local and national representatives, government advisors, and young political leaders.
"I'm here as a young Tunisian leader who wants to change, to get back to democracy," said Mohamed Ali Azaiez, the Senior Coordinator for the Ennahdha Party President's Office in Tunisia. "It's very important here to learn from the fellow participants of this prestigious program and to learn from the American institutions, because [it has been a] democracy for centuries."
For Christopher Mark Said, the CEO of the Kenya Young Members of County Assemblies and former elected official, learning about how American democracy prevents economic corruption was a key aspect of his experience.
"I'm really keen on issues of corruption, which is also a bigger issue back at home," he said. "So, I really want to gain knowledge from institutions that handle fiscal accountability."
This year's fellows also spent significant time exploring American democracy through visits with prominent elected officials, recognizing Sen. McCain's belief that working in a bipartisan manner is critical to addressing major challenges facing any country. Sen. Amy Klobuchar (D-MN), Sen. Kyrsten Sinema (I-AZ), Sen. Mark Kelly (D-AZ), and Sen. Ben Cardin (D-MD) met with the fellows to discuss working with Sen. McCain and collaborating to foster stronger global partnerships between the U.S. and the fellows' respective countries.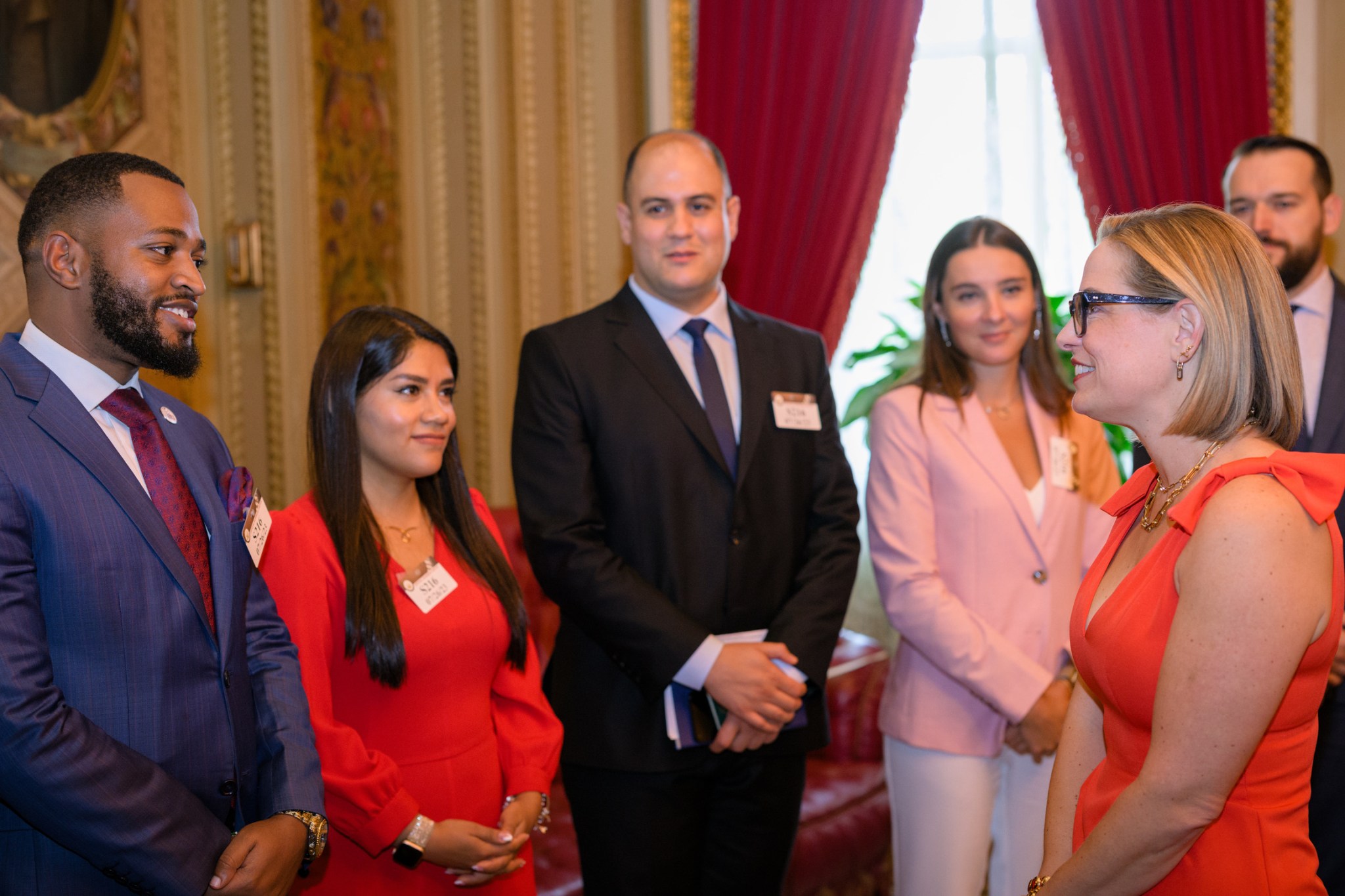 This experience was one of the most impactful parts of the program for Ana Laura Valenzuela Sánchez, a Congresswoman from Mexico who serves as the Secretary for U.S. border issues. She cited the ability to discuss immigration issues with U.S. representatives and contemplate bipartisan, mutually beneficial solutions as important for future cooperation between the border nations.
In the spirit of Sen. McCain, IRI will continue to engage with the fellows to provide a network of support and encourage their continued democratic leadership.
In a tribute following his death, IRI President Daniel Twining said of McCain, "He connected with democracy advocates and human rights advocates in every culture because he too had been deprived of freedom and understood more keenly than the rest of us what that actually means—how it is an affront to the basic dignity of every human being… he knew, deep in his heart, that people everywhere value freedom in the same ways, and that those of us privileged enough to enjoy it in our country had a duty to help others earn it in their countries."
Through the McCain Fellowship for Freedom, IRI is ensuring that the democracy-championing legacy of Sen. John McCain will live on in a new generation of global leaders who will continue in his vision of a world where all can live in freedom and economic prosperity.
Top