IRI President's Statement on the Announcement by Speaker Boehner that He Intends to Leave Congress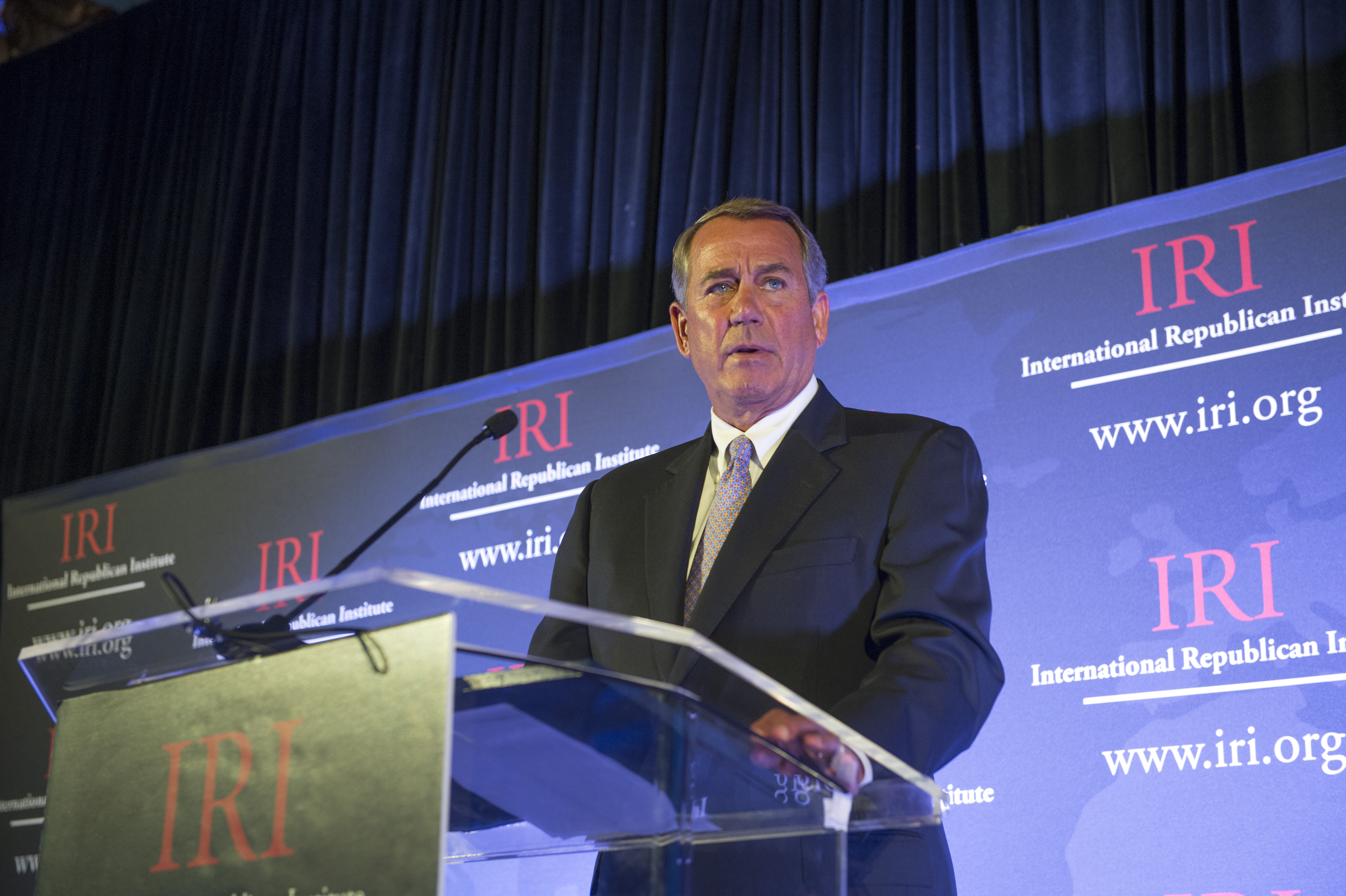 Washington, DC – Ambassador Mark Green, president of IRI issued the following statement on Speaker John A. Boehner's announcement that he intends to resign from Congress at the end of October.
"I have known Speaker Boehner since I joined Congress in 1999. Throughout his career in public service, he has represented the people of Ohio's Eighth District and served the people of the United States with honor and distinction.
"I am especially pleased that IRI was able to recently recognize the Speaker with its 2015 Freedom Award for his work advocating for democracy, freedom and good governance. As IRI's chairman, Senator John McCain said on that occasion, 'In our own country, few others who hold public office understand more thoroughly how the challenges that derive from a humble start can forge individual leadership than Speaker John Boehner.'
"And on a personal note, I would like to publicly thank the Speaker for his work to alleviate the impact of Egypt's politically motivated conviction on our staff and the staff at the National Democratic Institute, Freedom House and the International Center for Journalists. Thanks to his leadership, the United States does not recognize the Egyptian court's verdict, which allows our staff to live their lives without the burden of being convicted of a crime."
###
Top