IRI Programming Mobilizes Iraqi Youth to Preserve Historical Sites
This article is part of a series highlighting the work of five inspiring and capacity-building initiatives the young civil activists are leading across Iraq to better their communities and foster significant change from the bottom up.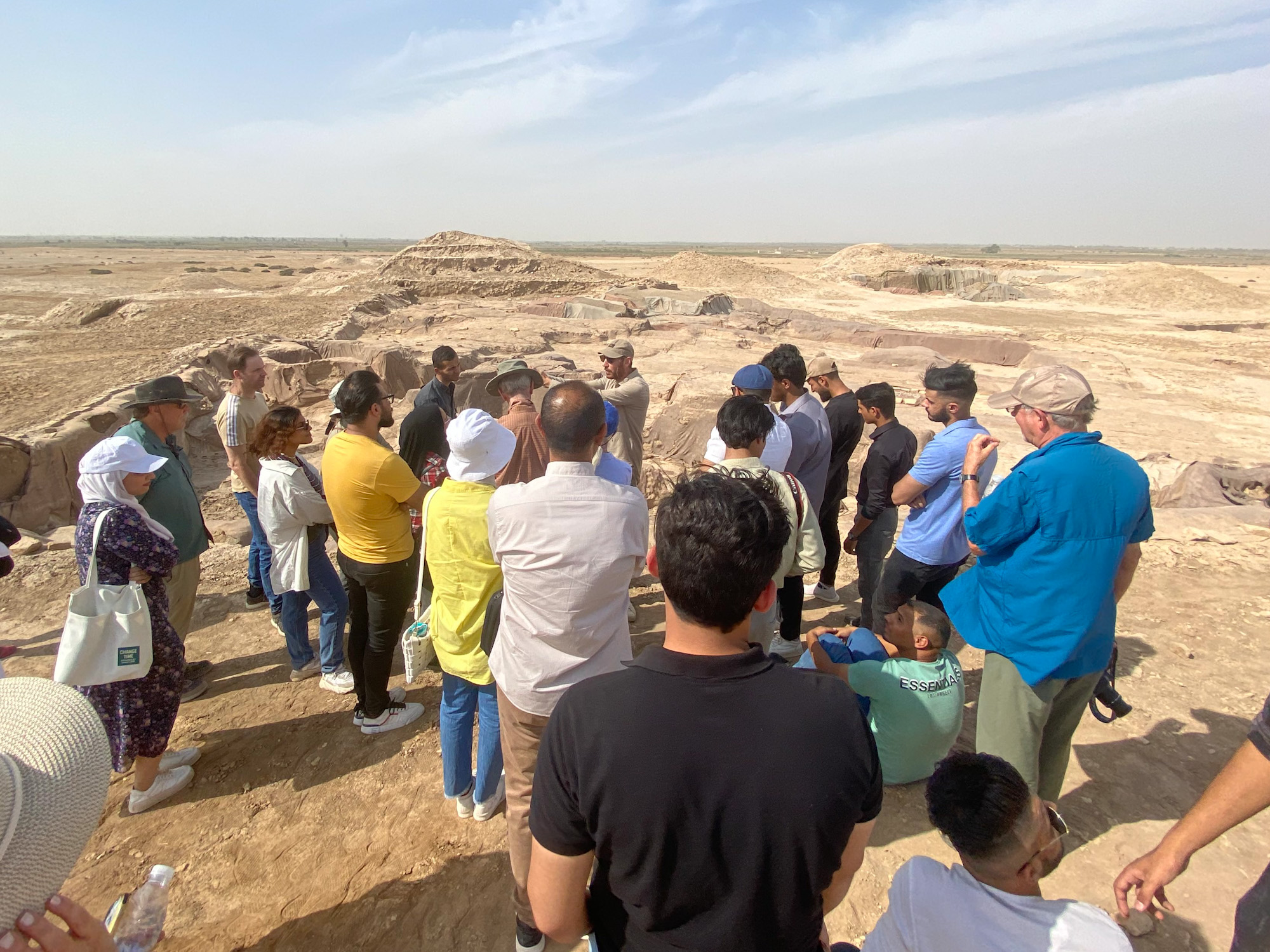 Moatasam Faisal, a 25-year-old civic activist from Dhi Qar, has demonstrated unwavering determination to better his community. With the help of the International Republican Institute (IRI) and the Consortium for Elections and Political Process Strengthening (CEPPS), Faisal has combined his passions for history, ancient civilizations, and active membership in non-governmental organizations (NGOs) to launch a campaign designed to protect, preserve, and promote Mesopotamian historical sites. Following three IRI-led training sessions, Faisal implemented strategic advocacy planning to design campaign activities, learned facilitation skills to conduct community sessions, and communication practices to connect with local volunteers via social media platforms.
The campaign, titled "Ur, landmark of Tourism," reflects Faisal's goal of marking the ancient city of Ur as a historical and tourist landmark, thereby celebrating one of the oldest intact cities in history. Field visits to the Ministry of Culture and Nesserya Museum demonstrated a dire need for resources to educate community members on the critical need for historic site preservation. To address this shortage, Faisal and local youth have created Arabic and English tourist maps complete with famous locations within the city, background of each site, and how to navigate historical ruins for visits. To date, over 1,000 copies of the maps have been printed and distributed for sale at the Nesserya Museum. Throughout the program rollout, Faisal has utilized skills and strategies learned through his participation in IRI-led workshops, such as hosting open-dialogue discussions in his community to mobilize his peers to preserve historical sites and boost tourism within the city.
In conjunction with the campaign, Faisal launched a social media campaign on Instagram titled حماه الاور ("Guardians of Ur") using the skills he acquired during IRI-led workshops, which utilizes exciting graphics and posts to draw attention to preservation and tourism efforts within the province. The social media team, led by Faisal, receive electronic requests from foreign entities and local tourism companies asking to organize visits to archaeological sites in Dhi Qar, Ziggurat of Ur, and the Chibayish marshes. The online presence of the team has increased business opportunities and maintains the ability to spread Sumerian culture beyond the bounds of Iraq's borders.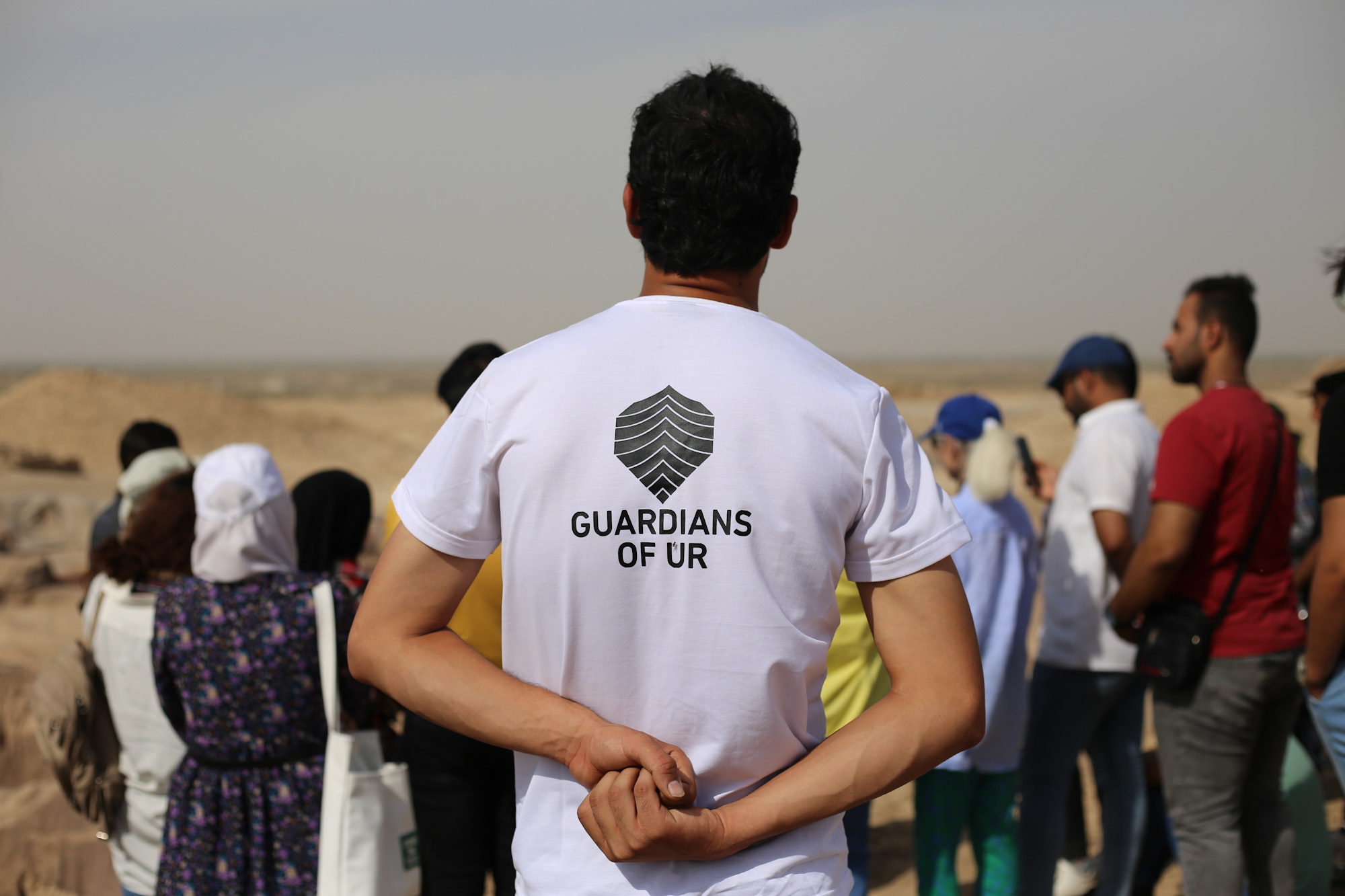 Through emphasizing the importance of protecting historical sites, Faisal hopes to instill a sense of belonging and introduce Sumerian culture to individuals at a young age. Reflecting on the vision of "Ur, landmark of Tourism," Faisal believes the campaign "will have a positive impact on bringing attention to the historic section of the city, fostering economic growth in the city through increased tourism, and advancing a development 'domino effect' to additional Iraqi provinces rich in ancient and historical landmarks."
IRI's approach to the selection and professional development of young Iraqi activists lays the groundwork for inspiring campaigns like Faisal's, instilling a sense of responsibility for young Iraqis. This important programming, led by IRI, will allow these young Iraqis to continue to be agents of change at the grassroots level for many years to come.
You can visit the Instagram page at Guardians Of UR For Tourism (@guards_ur) • Instagram photos and videos and follow "Ur, landmark of Tourism" campaign's extraordinary progress in Dhi Qar.
Top